The Week's Best Deals: Black Friday Sales Are Happening Now!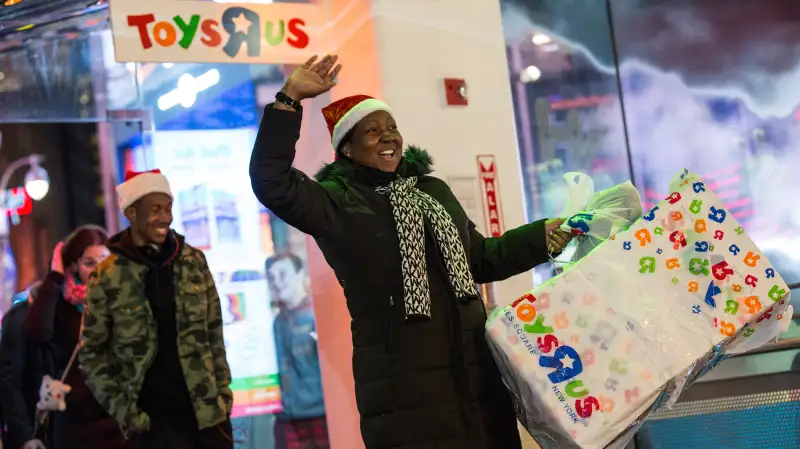 Andrew Burton—Getty Images
It's finally here! All year, we've been telling you to wait until Black Friday for the best prices, and now the wait is over. Though the majority of great deals will go into effect on Thanksgiving and Black Friday, many sales are already under way. Score Lightning Deals from Amazon, get kitchen appliances practically for free at Kohl's, and more in this week's best bargains.
Amazon's Black Friday Week
Every year, Amazon is the leading retailer for Black Friday deals. And the holiday shopping juggernaut started its sales a full week ahead of time. Right now, select apparel, jewelry, electronics, toys, Kindle eBooks, and more are available as part of Amazon's Black Friday Deals Week. This includes a selection of daily deals, as well as limited-time Lightning Deals and Gold Box deals. (These may sell out quickly, but are updated very frequently throughout the day.)
Toys "R" Us Members Only Sale
The kickoff of the holiday shopping season means a race for the year's hottest toys, and Rewards "R" Us members can get a jump on their gift list. For Rewards "R" Us members only, Toys "R" Us cuts up to 70% off a selection of toys, board games, video games, and more via coupon code "BLACKFRIDAY." (Not a member? It's free to join.) Choose in-store pickup to avoid the $5.99 shipping fee, or bag free shipping on orders of $19 or more. Deals end November 25.
Up to 85% Off Electronics at Staples
You wouldn't expect an office supply store to post impressive holiday deals, but that's just what Staples has been doing for the last several years. This year, Staples cuts up to 85% off a selection of laptops, desktops, tablets, monitors, office supplies, and more as part of its Black Friday Blowout. Plus, Staples Rewards members receive free shipping on all orders. (Not a member? It's free to join.) It's one of Staples' best sales of the year and yields numerous price lows. Some deals end November 25, while others run through November 28.
$15 Credit for Every $50 Spent at Kohl's
Kohl's is being very generous with its store credit promotion this holiday season, offering $15 of Kohl's Cash for every $50 spent. But right now, you can get $15 of Kohl's cash and $60 worth of select kitchen appliances for an astounding $14.97. With the Kohl's cash, that's practically better than free. (The credit can be redeemed online or in-store from November 30 to December 6.) Assuming you'll use the credit, that's $46 under the best price we could find for three of these appliances elsewhere. To get this deal, add any three of these small kitchen appliances to your bag for $59.97 (the Kohl's Cash will appear automatically); apply coupon code "NOV15" to drop it to $50.97; and redeem this $12 mail-in rebate for each of your appliances to yield a final price of $14.97 for all three.
Amazing bargains pop up at any given moment, so consider signing up for a daily email digest from DealNews to have the best offers sent directly to your inbox.