BlackBerry Isn't Going to Make Its Own Phones Anymore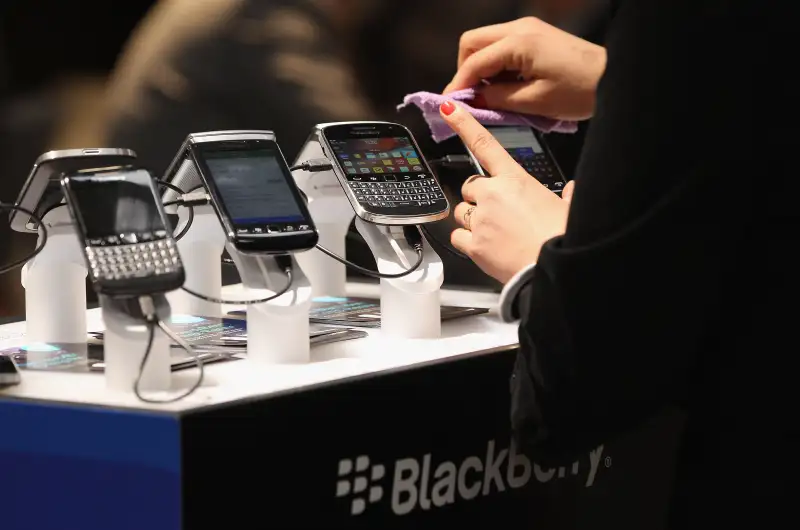 Talk about the end of an era: After dominating the smartphone market for years before the iPhone was even a twinkle in Steve Jobs' eye, Canadian company Blackberry (formerly Research In Motion) said Wednesday it would no longer make its iconic handsets, which have fallen out of a favor in a touchscreen era but are still prized by fans who loved the physical keyboards with the tiny buttons that gave the device its name.
The company said it would shutter its hardware business and rely on partners to develop and build its phones in a bid to save money, CNET reports. Although BlackBerry once dominated, its market share has dwindled to nearly nothing. In the first half of this year, BlackBerry had less than 1% in the U.S. and globally, according to IDC research manager Ramon Llamas.
"BlackBerry can't keep producing its own phones indefinitely just to serve a small subset of its clients addicted to its home-grown devices," consultant Ben Wood told the BBC.
Earlier this year, the company attempted a turnaround by rolling out a high-end phone called the Priv that ran on Android instead of its proprietary BB10 operating system. It didn't really gain traction with customers, even though it had a physical keyboard the company hoped would placate die-hard BlackBerry users. "We've seen more returns than we would like," an unnamed AT&T executive told CNET.