Build-A-Bear's Pay-Your-Age Deal Was So Popular Stores Had to Shut Down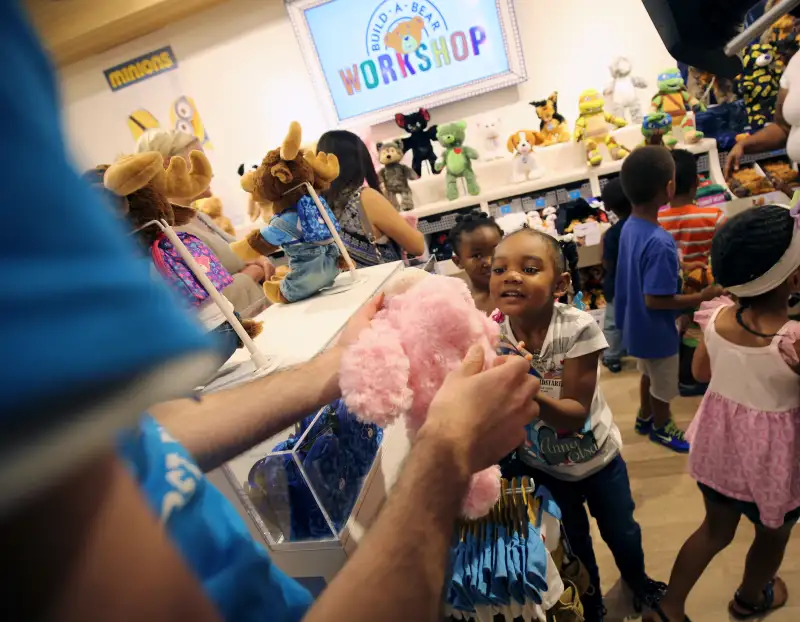 People are angry at Build-A-Bear Workshop after they were turned away from stores Thursday due to the massive turnout to a one-day promotion that let parents pay the age of their children for the expensive custom bears.
Parents and children lined up in malls across the nation to take advantage of the "Pay Your Age Day" deal, which was launched for the first time this year. Many people said on social media they waited more than four hours to purchase one of the stuffed animals, which range between $12 and $65 before customization.
Build-A-Bear closed lines at all its U.S. stores a few hours after the promotion started, citing "crowd and safety concerns."
Many parents expressed their frustration online that Build-A-Bear had not anticipated the interest in the "Pay Your Age Day" deal or managed the event better.
Build-A-Bear said it gave vouchers to customers who were in the line to use between now and August 31. It is unclear if people can use the vouchers to get the same deal, or if they were a monetary credit that went towards their next purchase.
"It is our sincere desire for all of our Guests to enjoy the best Build-A-Bear experience possible. As such, our goal with the voucher extension is to enable us to better flow traffic to the stores over the next several weeks to avoid long lines and wait times as much as possible," the company said in a statement on Build-A-Bear's website.