Burger King Wants to Cut its Exposure to Hamburgers, Not Just Taxes
Money is not a client of any investment adviser featured on this page. The information provided on this page is for educational purposes only and is not intended as investment advice. Money does not offer advisory services.
The initial media reaction is that Burger King is turning its back on America by reportedly seeking to buy the Canadian coffee-and-doughnut chain Tim Hortons. After all, it can move its headquarters to Ontario to pay less in taxes.
In reality, Burger King may be more interested in turning its back on the hamburger.
The $11 billion burger chain is in talks to buy Tim Hortons , Canada's biggest fast-food chain with a market value of around $10 billion. The deal would reportedly involve a so-called inversion, where Florida-based Burger King would for tax purposes be headquartered in Canada, where the top corporate tax rate is 15%, versus 35% in the U.S.
But as The New York Times pointed out, Burger King's tax rate is actually closer to 27%, and this inversion really wouldn't cut its taxes that much because the majority of its revenues are generated in the U.S. Even if it moved to Canada, BK would still be on the hook for U.S. taxes on sales made on American soil.
No, there's something else driving this deal, and it could be that Burger King wants to abdicate its rule over burgers and switch kingdoms.
As Americans' tastes have changed, burger sales, which have long dominated the fast-food landscape, have started to stall. Last year, for instance, revenues at Burger King restaurants in the U.S. that have been open for at least a year fell 0.9%, while U.S. same-store sales at McDonald's slumped 0.2%. By comparison, Starbucks reported an 8% rise in comparable store sales in fiscal 2013 while Dunkin' Brands , the parent company of Dunkin' Donuts, enjoyed a 3.4% rise in revenues.
This isn't just a short-term problem. Analysts at Janney Montgomery Scott recently noted that while three of the five biggest fast-food chains in the U.S. are still hamburger joints (McDonald's, Wendy's, and Burger King), by 2020 that number should drop to just one: McDonald's.
Meanwhile, coffee chains Starbucks and Dunkin' Donuts are expected to move up the ranks. And McDonald's is itself doubling down on coffee, pushing more java not just in its restaurants but also on supermarket shelves.
Noticing a common theme here?
In the fast food realm, there are three buzzy trends right now. There's the rise of the higher-end "fast-casual" restaurants such as Chipotle Mexican Grill. There's the explosion of cafe coffee shops, which according to the consulting firm Technomic was the fastest-growing part of the fast-food industry last year, with growth of 9%.
Darren Tristano, executive vice president at Technomic, recently noted that "the segment continues to be the high-growth industry leader with Dunkin' Donuts and Tim Hortons rapidly expanding."
He added:
And the third area of growth in fast food is breakfast. According to The NPD Group, while total "quick serve" restaurant traffic fell by 1% at lunch and dinner time in 2013, business at breakfast time rose 3%.
"Breakfast continues to be a bright spot for the restaurant industry as evidenced by the number of chains expanding their breakfast offerings and times," says Bonnie Riggs, NPD's restaurant industry analyst.
Now, while Burger King isn't really positioned to go after the Chipotles of the world, the acquisition of Tim Hortons could quickly make it a bigger player in the coffee and breakfast markets, where it has languished far behind McDonald's and Dunkin' Donuts.
Tim Horton's already controls 75% of the Canadian market for caffeinated beverages sold at fast-food restaurants, according to Morningstar, and more than half the foot traffic at the key morning rush hour.
Morningstar analyst R.J. Hottovy noted recently that same-store sales throughout the chain are expected to rise 3-4% over the next decade, which would be a marked improvement over the same-store declines that Burger King has been witnessing lately.
Even though Burger King is a bigger company by market capitalization, it generates less than half the $3 billion in annual revenues that Tim Hortons does. This means that by buying the Canadian chain, Burger King will be able to buy the type of same-store growth that it could not muster with hamburgers and fries.
So the next time you go to Burger King, don't be surprised if they ask you "would like some coffee to go with that?"
SLIDESHOW: Burger King's Worldwide Journey To Canada
Burger King's Worldwide Journey To Canada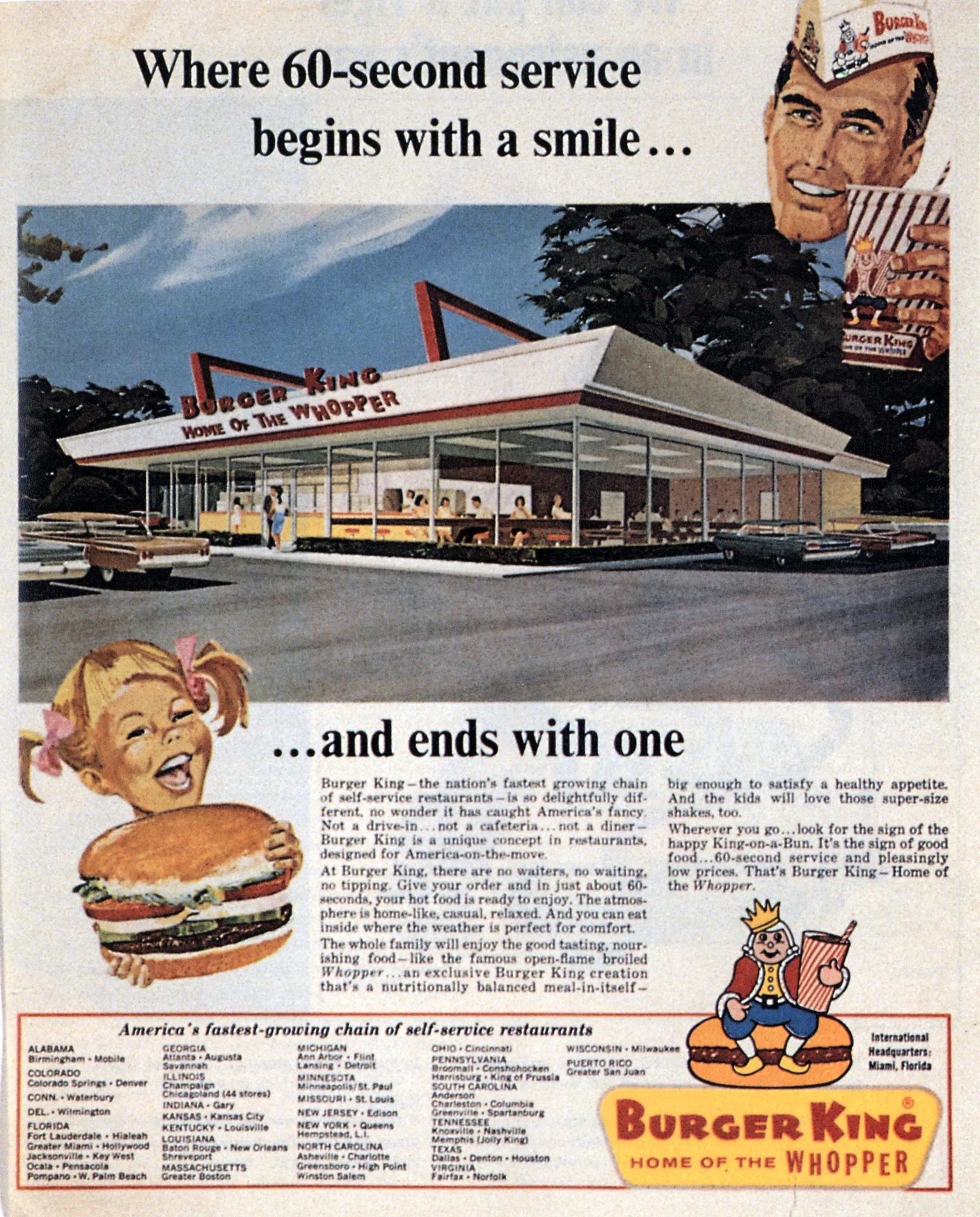 Advertising Archive—Everett Collection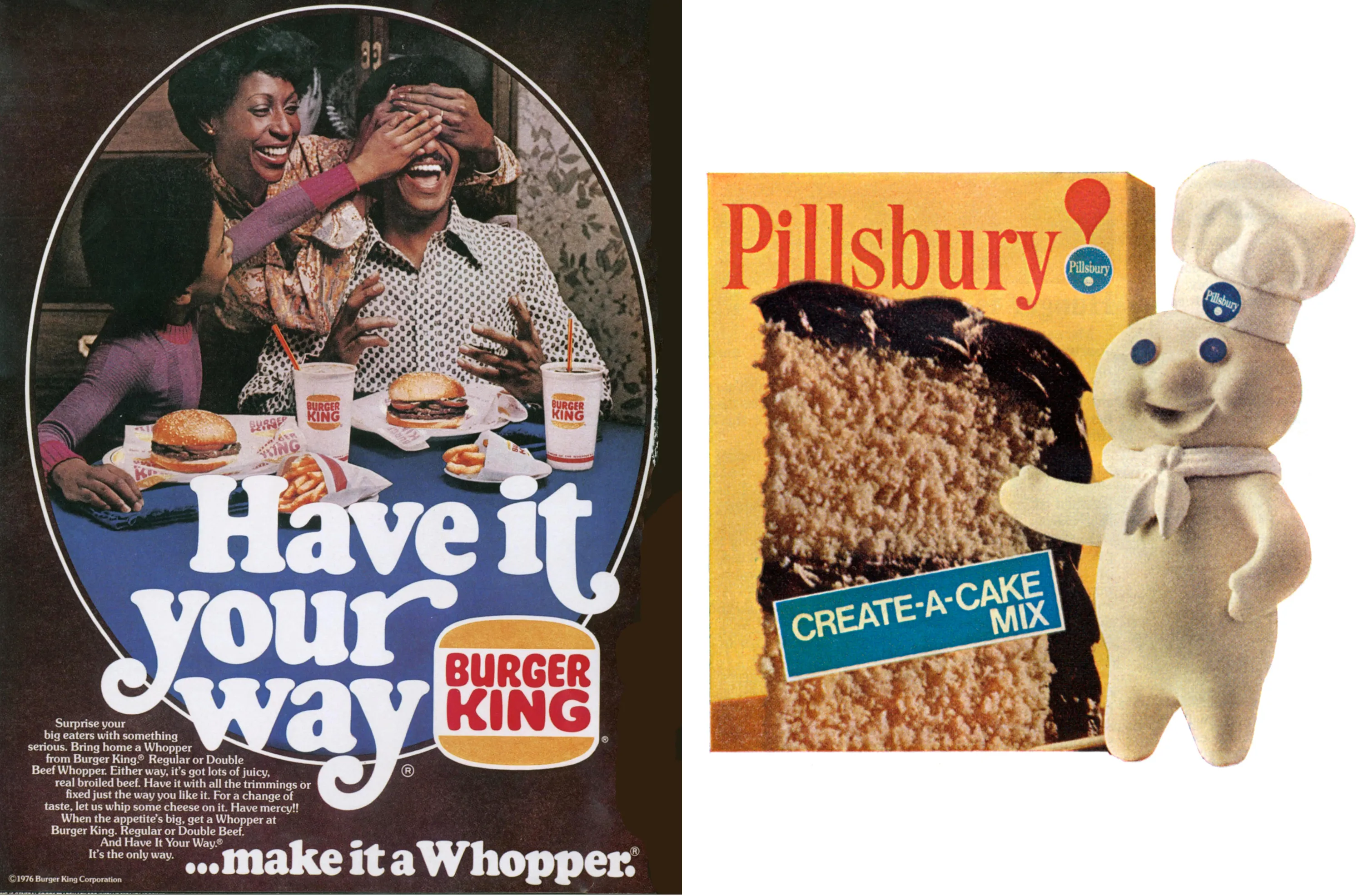 Advertising Archive/Courtesy Everett Collection (Burger King)—Alamy (Pillsbury)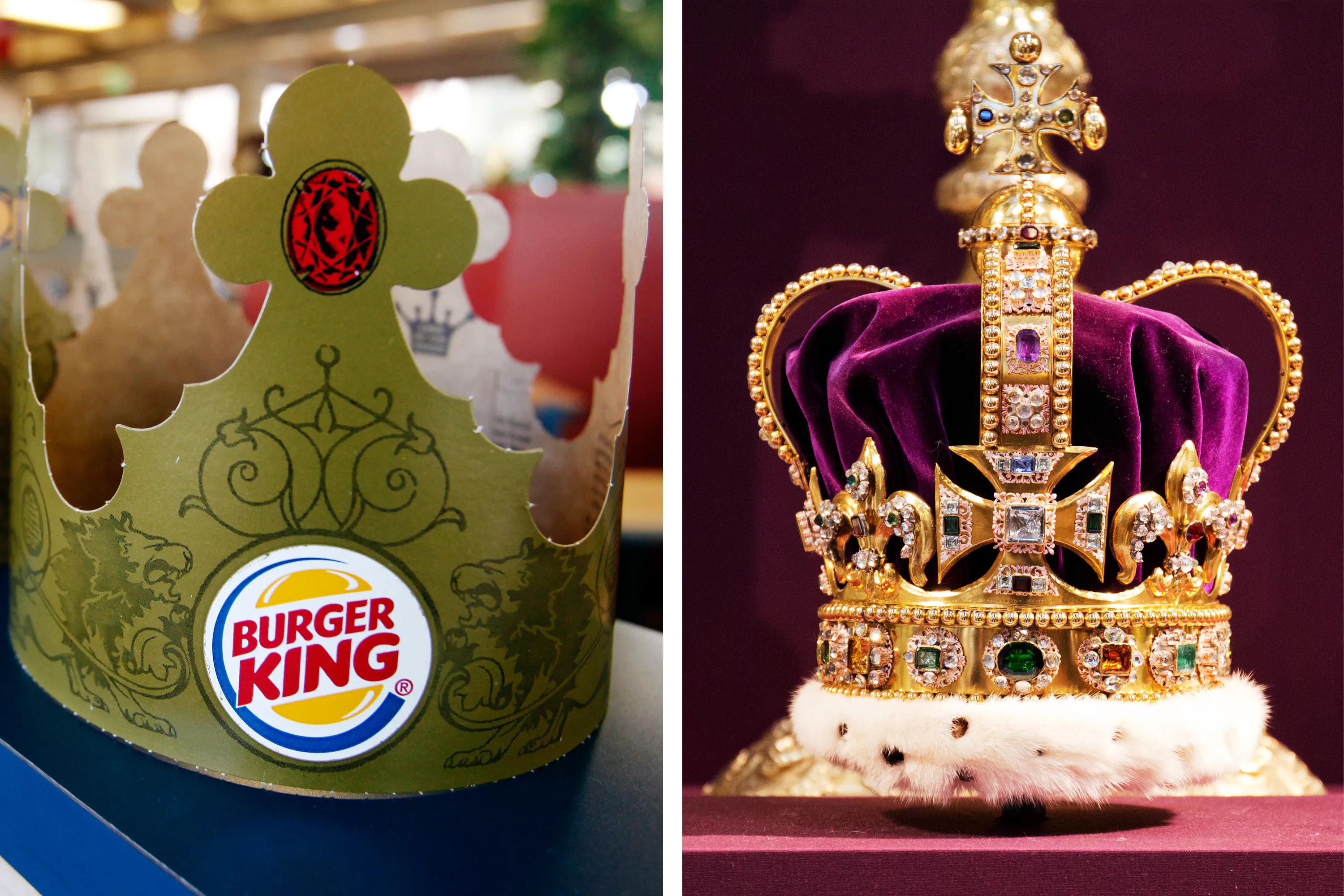 Paul Sakuma/AP (Burger King)—Jack Hill/AFP/Getty Images (British crown)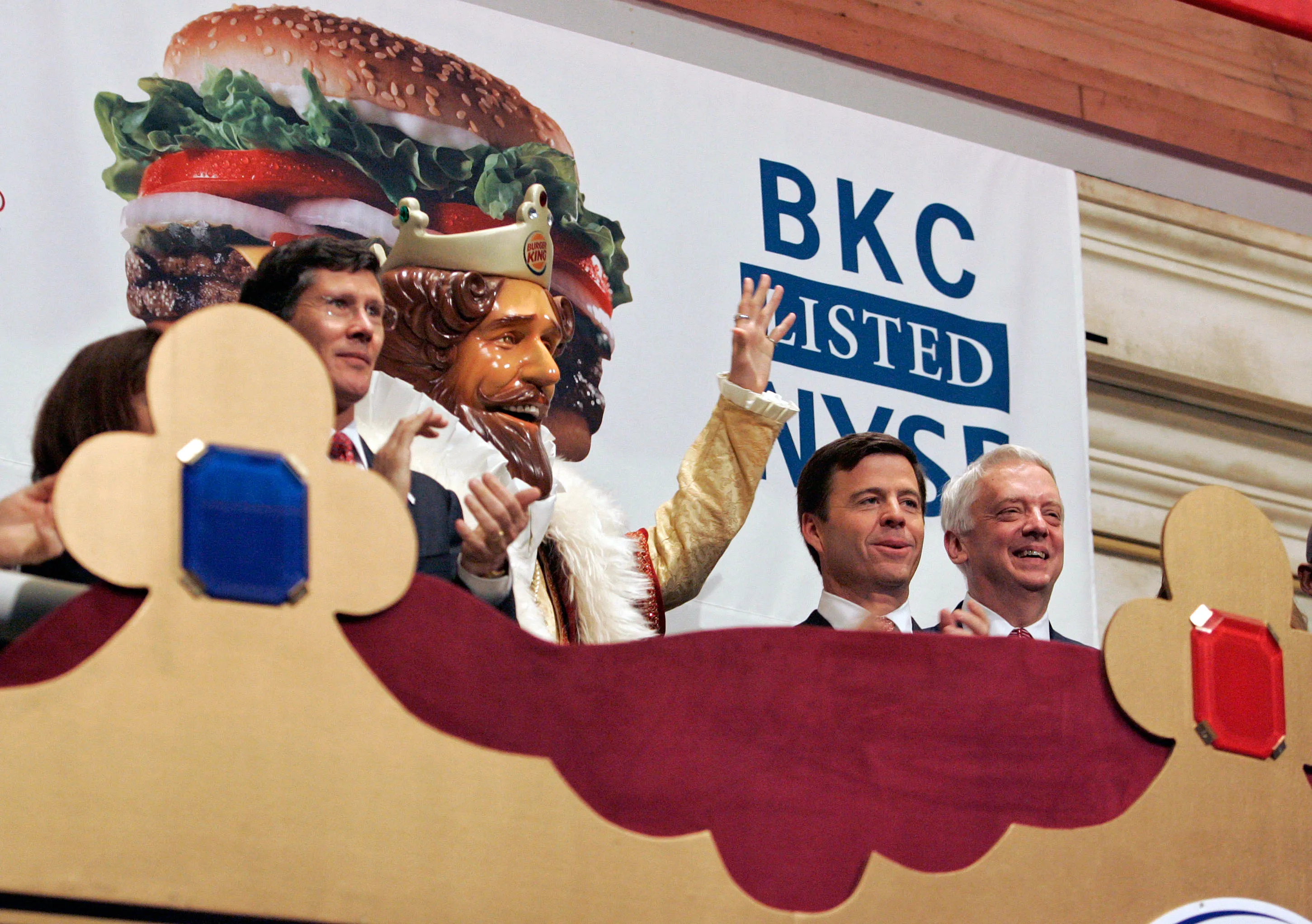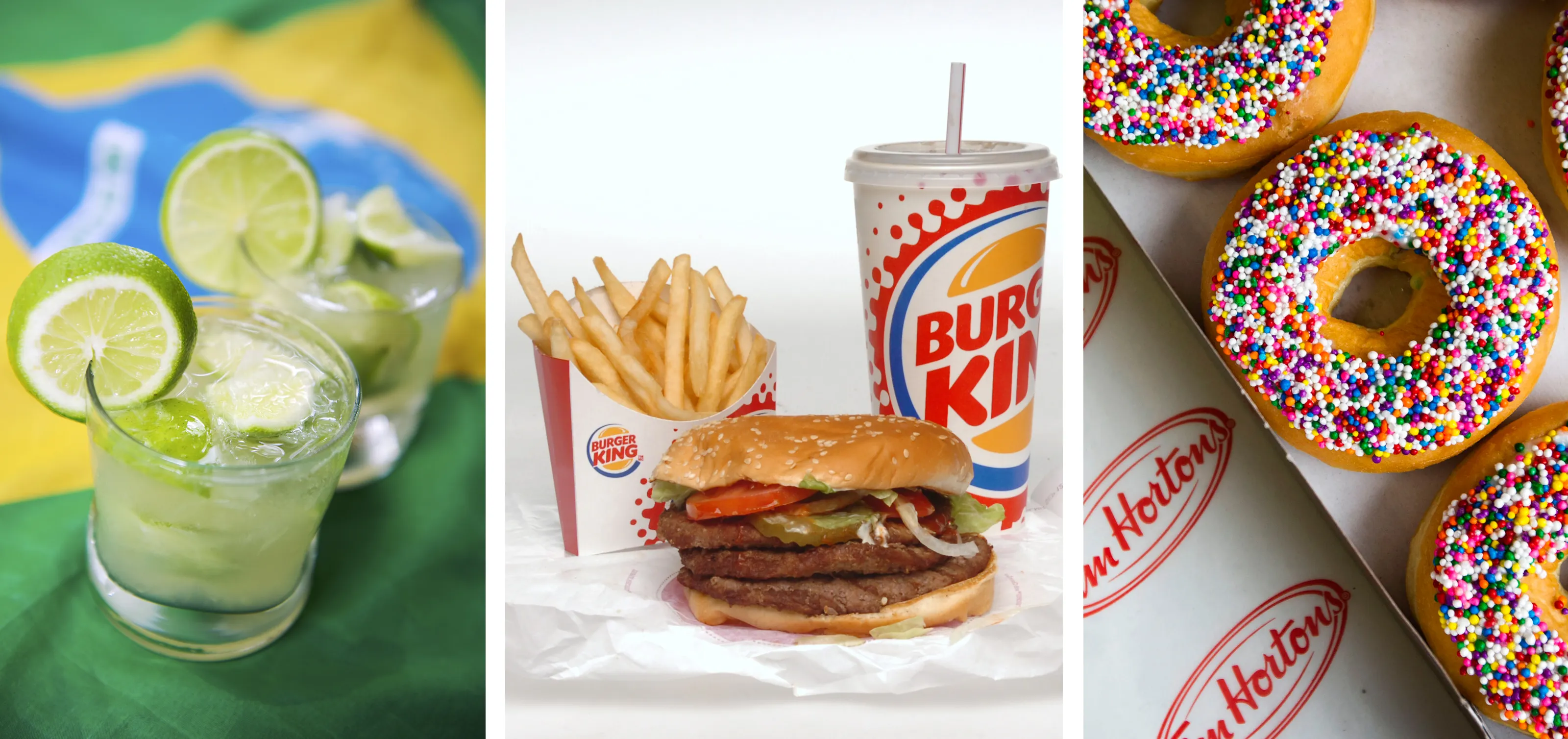 Shutterstock (left)—Tannis Toohey/Toronto Star/Getty (center)—Brent Lewin/Bloomberg via Getty Images