Now You Can Buy Stocks...at the Grocery Store
Money is not a client of any investment adviser featured on this page. The information provided on this page is for educational purposes only and is not intended as investment advice. Money does not offer advisory services.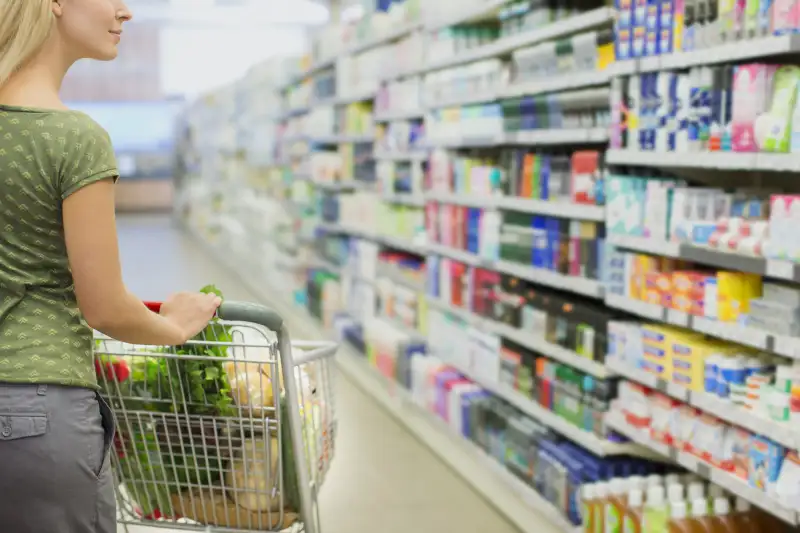 Grocery stores and other retailers have started selling gift cards you can use to buy stock. So instead of buying someone a Coke, a coffee, or a pair of sneakers, you can buy that person $100 worth of Coca-Cola, Starbucks, or Nike.
I'm not so sure that selling stock at your local Safeway or Kmart is a good idea. While making it easier to buy stocks is commendable, the last thing anyone should want is to put investing in a store where it's right near the lottery-ticket vending machine.
Easy Does It
Buying stocks is not very intuitive. The process in many cases can seem complex and unclear. To many people, investing in individual stocks seems like something best done by people who are more financially sophisticated.
So my original reaction to this news was very positive, since allowing people to buy stock in an ordinary place and in a familiar manner might play a big role in making investing in the stock market more accessible.
The Downside
Along with the benefit of making it easier to invest, however, grocery-store stock purchases could have some negative consequences. People at the grocery store make a lot of impulse purchases. I wouldn't be surprised if this same impulsivity transferred to their purchase of stock in the retail store—and then later with an online broker.
It's all too easy to skip the analysis you should engage in before buying stock and simply buy shares in a company that seems cool.
Investing is a discipline. Properly done, it requires time and effort to decide what to buy, based on your estimate of its potential returns.
People will use gift cards to buy stocks without any analysis performed whatsoever. Investors will have little idea of what they own, its potential for future gain, or the risks they are taking.
I worry that buying shares at a grocery store or other retailer could be viewed similarly to buying a lottery ticket—a bet that, if you win, you can cash in for a quick profit. And people who buy lottery tickets risk only a few dollars. Company shares tend to cost a lot more.
Portfolio Design
My biggest question: What will people do with all these store-bought shares? Will they begin to create a portfolio with specific risk profiles and investment objectives? Or will they just manage it as a large, undiversified collection of company stock?
Will buying and selling shares in this way have the potential to inflate stock prices or increase market volatility?
If the large retailers are simply allowing families to give gifts of shares as a way to increase knowledge of, and confidence in, the stock market, then they may be helping to create the next generation of investors. But if the ultimate plan is to make stock investing so familiar that we begin populating Wegmans with brokers, then we could be in trouble.
----------
Robert Stammers, CFA, is director of Investor Education for CFA Institute. Previously, Mr. Stammers was the principal and founder of A2O Consulting, where he developed and analyzed real estate investments for owners, lenders, and syndicators. Stammers was also the portfolio manager for a $1 billion real estate fund, a $1.2 billion private timber fund, and several pension fund accounts.