5 Career Moves to Make in Your 30s That Will Pay Off Huge Later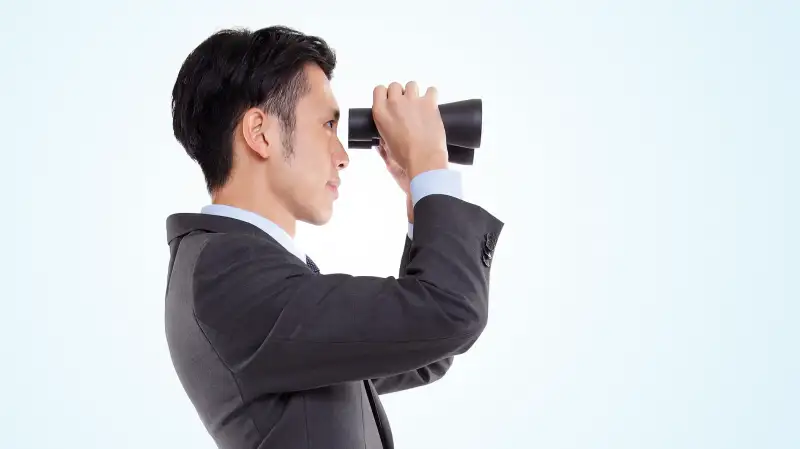 The average American accumulates 90% of his or her net worth after age 40. And most people now have far more working years after 40 than before. So why is it that people in their 30s focus so much career anxiety on the short term -- the next job, say, or a raise they hope to get?
A better approach is to use these early years of your career -- and yes, your 30s are still early -- to position yourself for the higher-paying and more rewarding jobs that come down the road in your 40s, 50s, and even 60s.
Here's what you need to do to set yourself on a course for long-term success.
1. Find Your Sweet Spot
Your career sweet spot is the intersection of three things: what you're good at, what you love to do, and what the world values. If you don't know your exact sweet spot yet, you should start homing in on it. There is no straight line or formula to get you there, but you're going to need to explore and try new things. Use your 30s to test out hypotheses: Am I good enough at graphic design to make a career of it? If I really did sales for a year or two, would I fall in love with it? I'm good at writing and I love it -- why don't I devote the next two years to seeing if can I really make it a career?
2. Fuel Your Career Tank
Use your 30s to fix any weaknesses in these three elements that are essential to a rewarding career: skills, experiences, and relationships. A few specifics on these:
Transferrable skills: These are skills that apply no matter what career, or role, you hold. They include things like effective communication, problem solving, emotional intelligence, time management, academic qualifications, mastery of computer or other languages, and an ability to meet deadlines. You'll take these from job to job and even industry to industry for years to come -- so seek new opportunities to gain, practice, and master them.
Meaningful experiences: If you work in a highly controlled environment doing just one or two things, your future is fragile -- if your niche falls out of fashion, your entire career could be at risk. Instead, build your versatility. If you've worked in big corporations, consider an entrepreneurial one. Have you launched a new product, won new business, or worked internationally? Have you volunteered, traveled, worked on community projects? Push yourself beyond your comfort zone so that you're constantly learning.
Enduring relationships. The people with whom you associate -- the clients, bosses, business partners, and colleagues you work with -- and the brands you represent will affect your career for decades to come. Surround yourself with quality people. Look at your LinkedIn contacts and your entire career ecosystem. Are you putting yourself in environments where you can learn from people who are smarter than you? If not, take action. Build relationships with five experts whose knowledge complements your own skills set, and one or two mentors who can give you candid advice and help champion your career.
3. Future-Proof Your Career
If you are in your mid-30s now, you'll probably be working another 30-plus years. Will your chosen field last that long? If your work focuses on calculating, executing or repetiting tasks, you are at the highest risk. Protect yourself by building skills and attributes that machines find hard to replicate: creativity, judgment, insight, invention, and trust building.
The Best Career Skills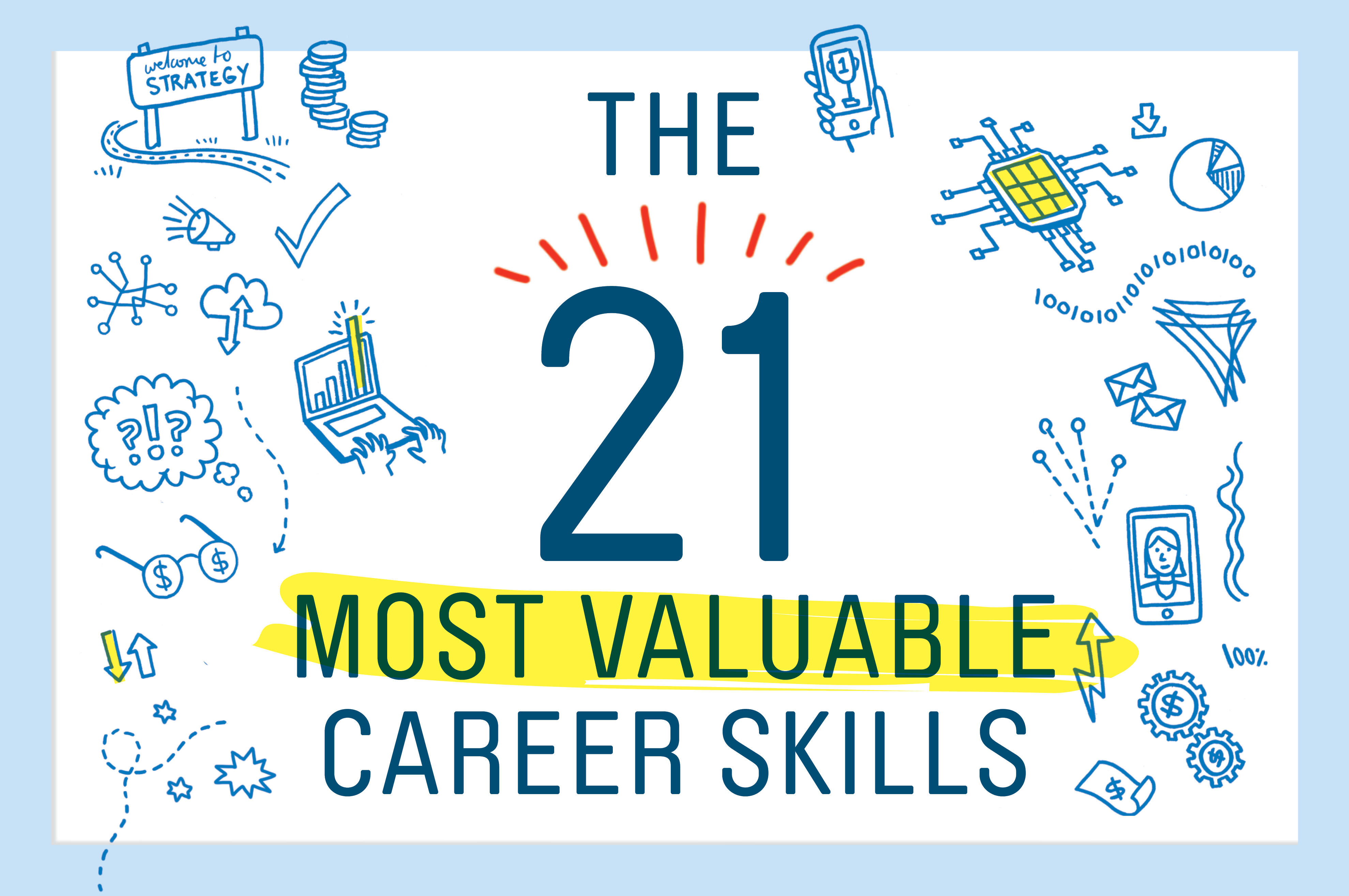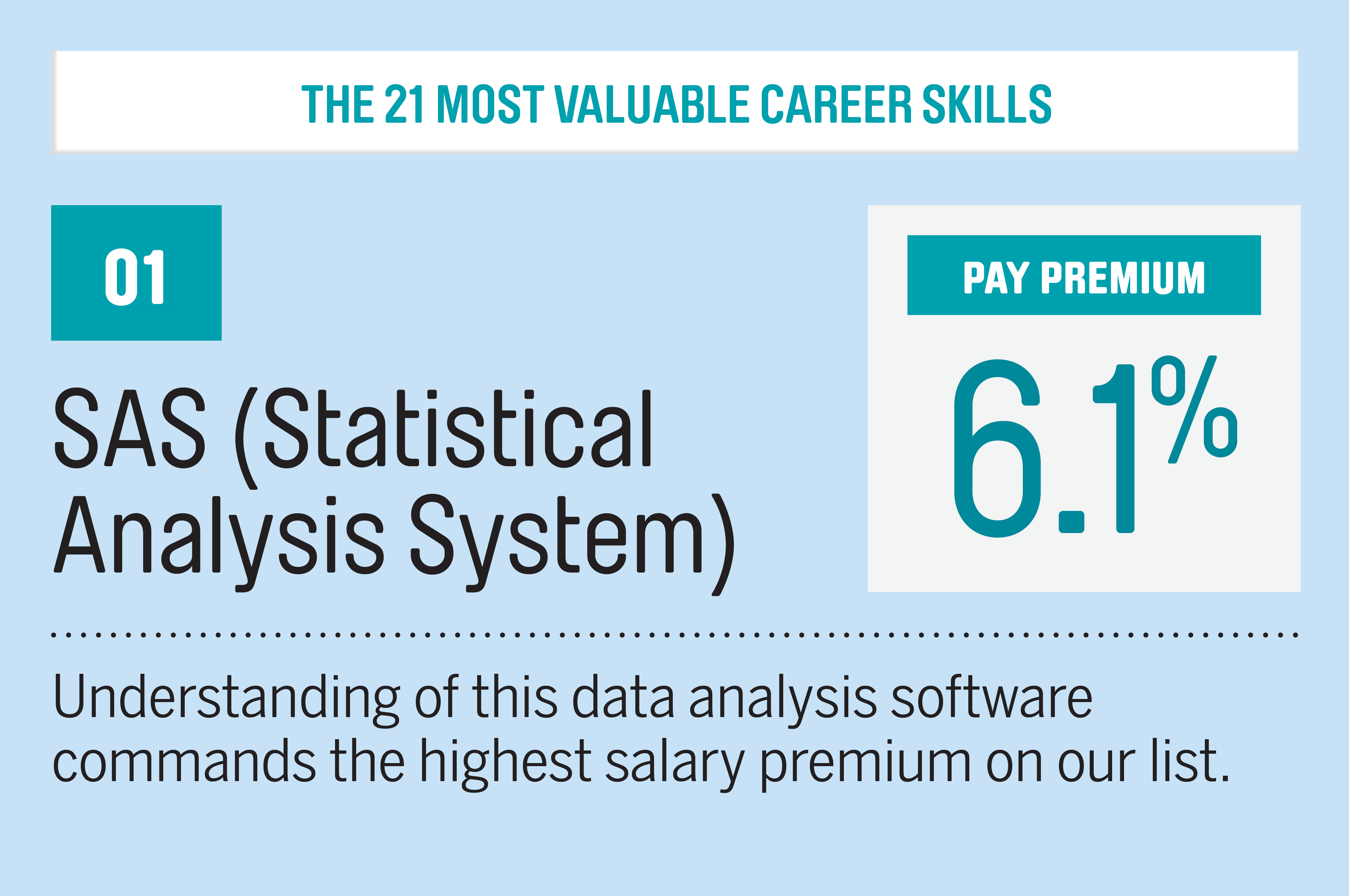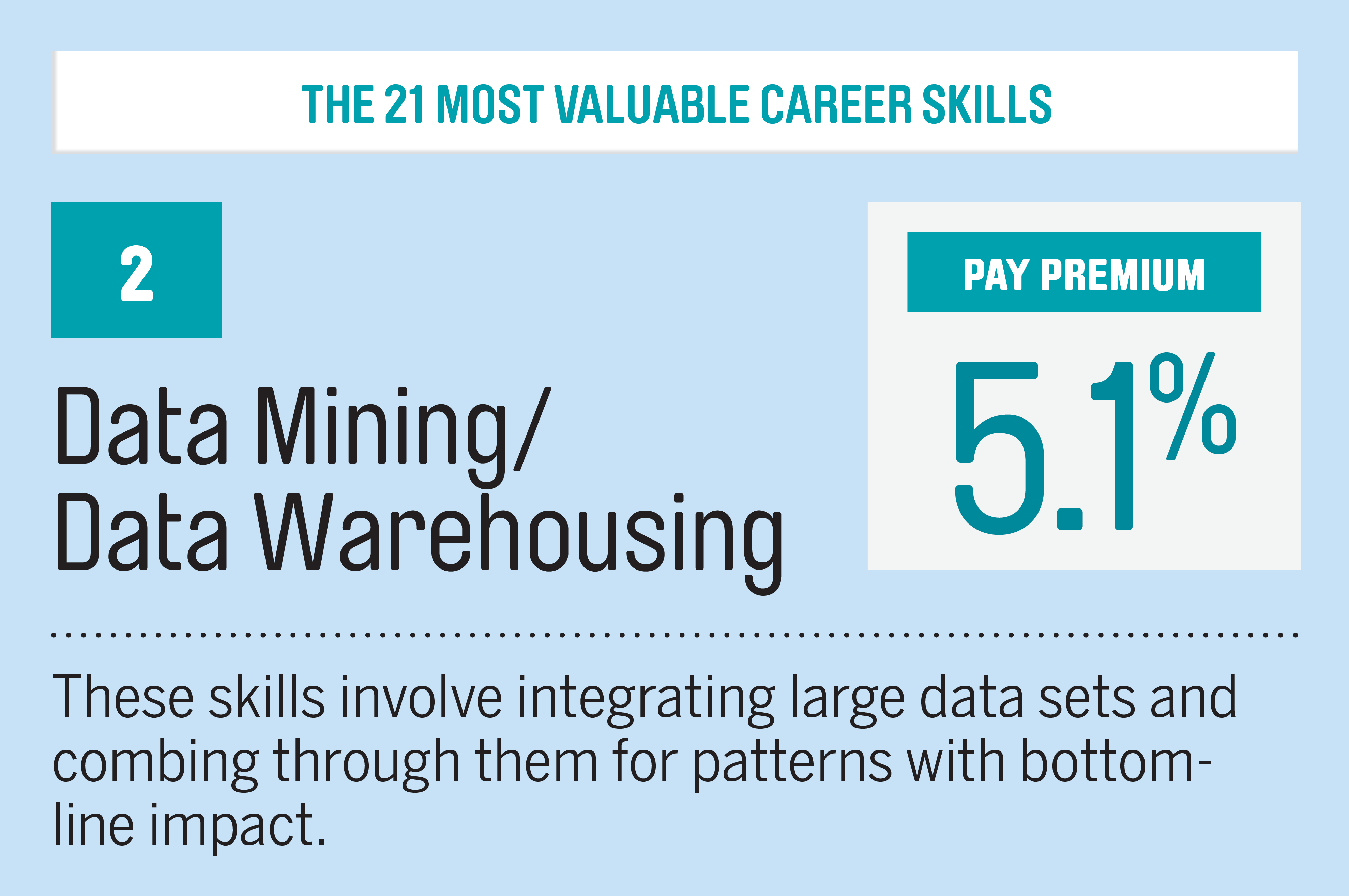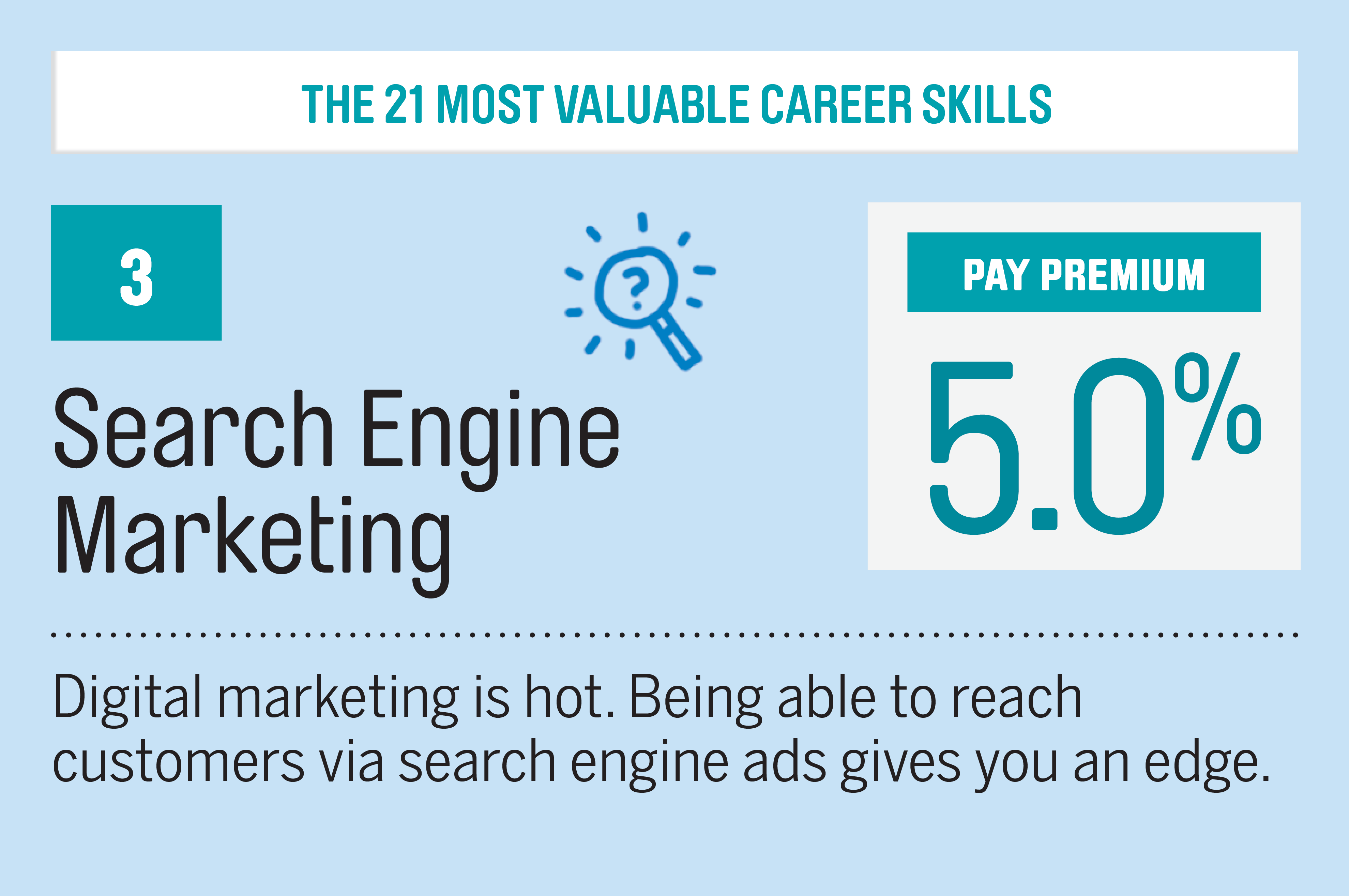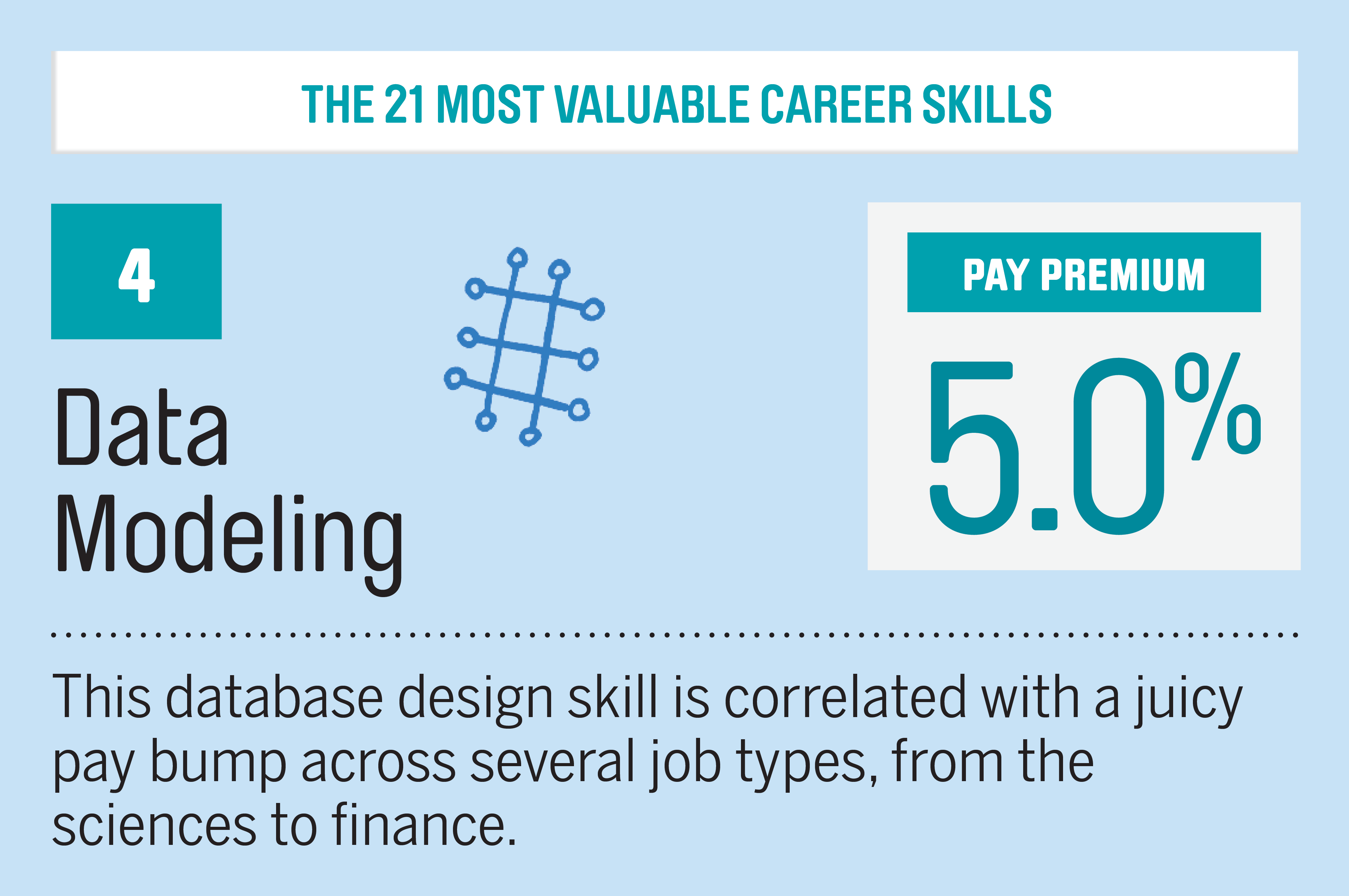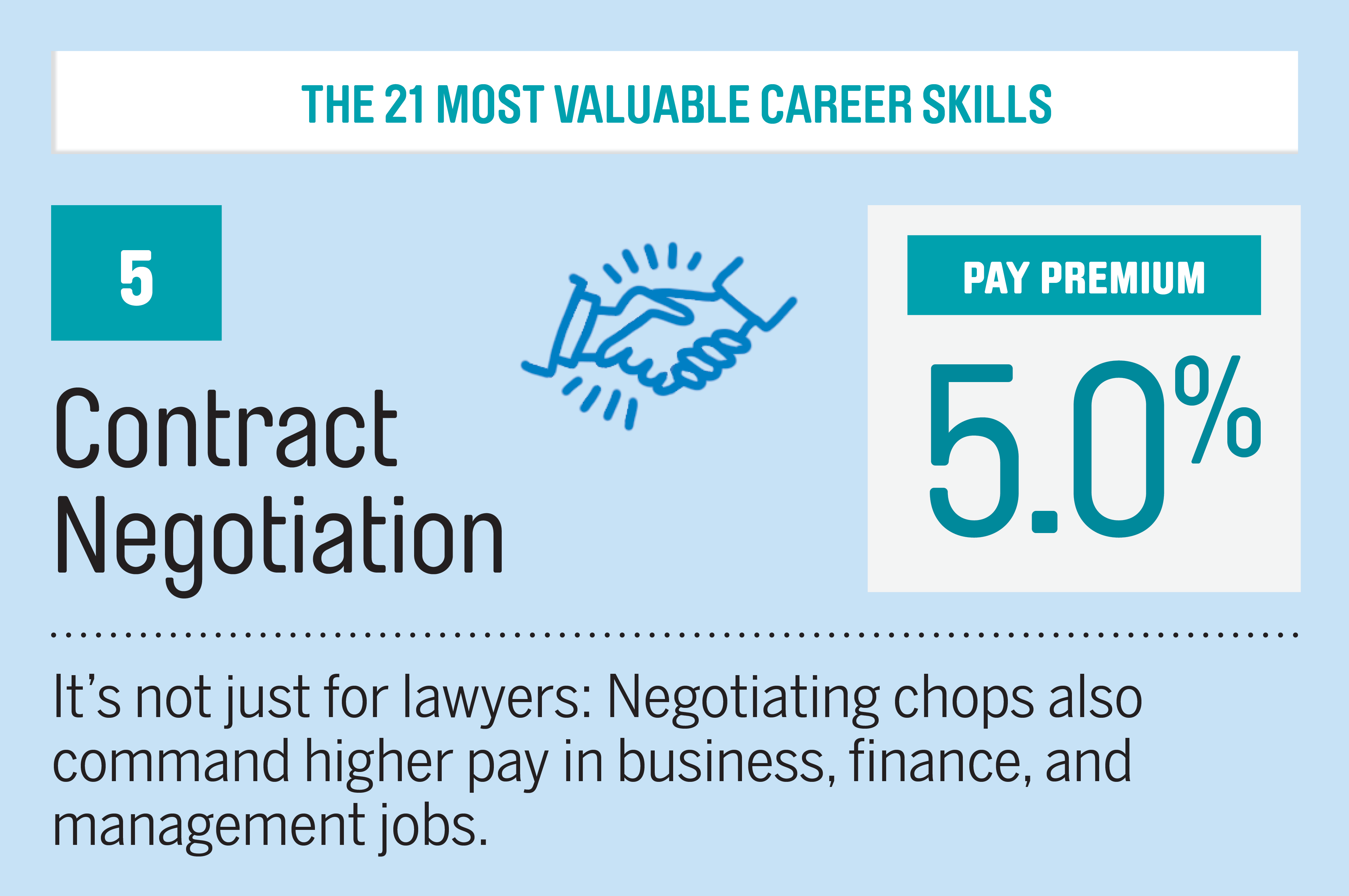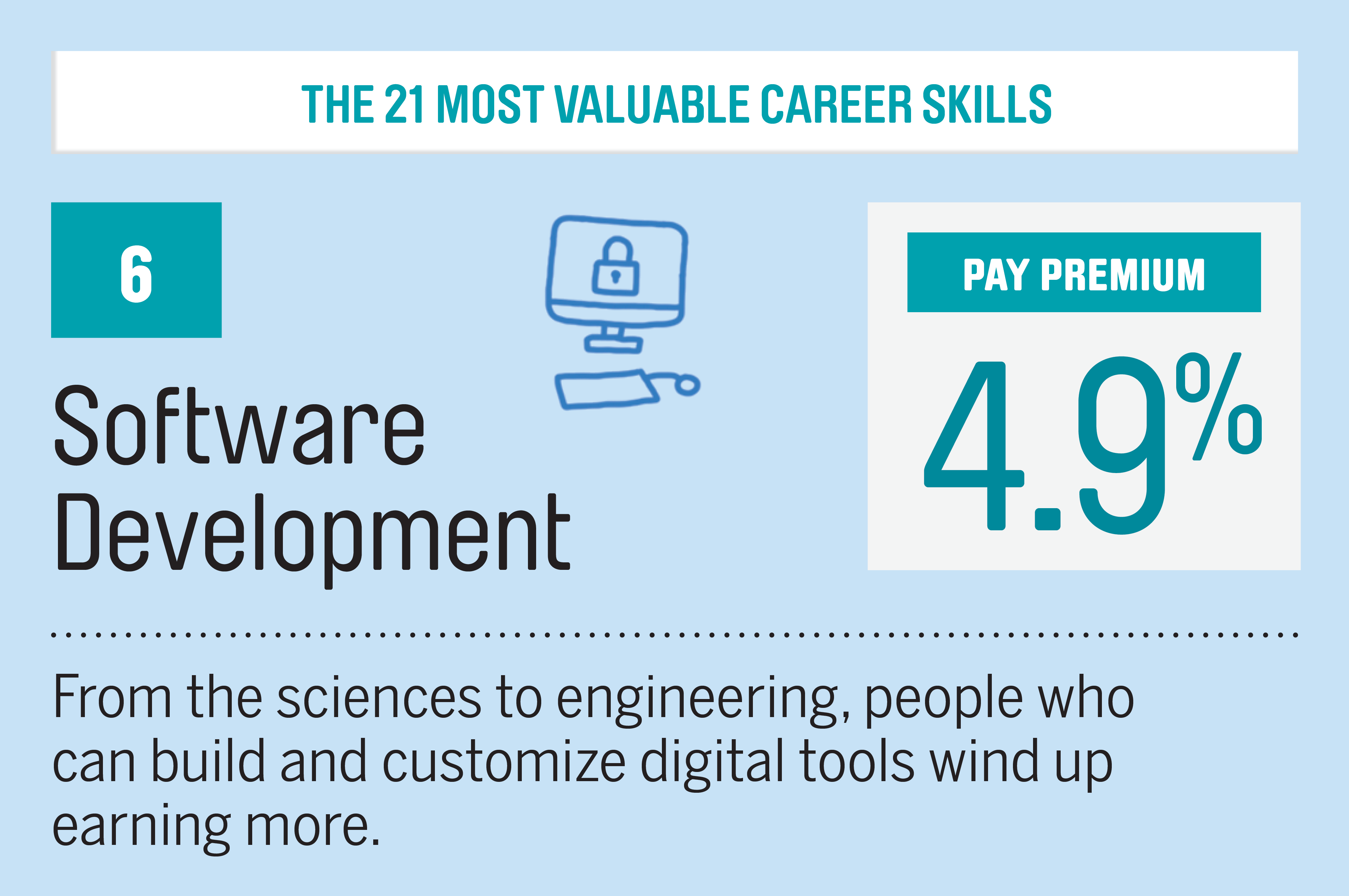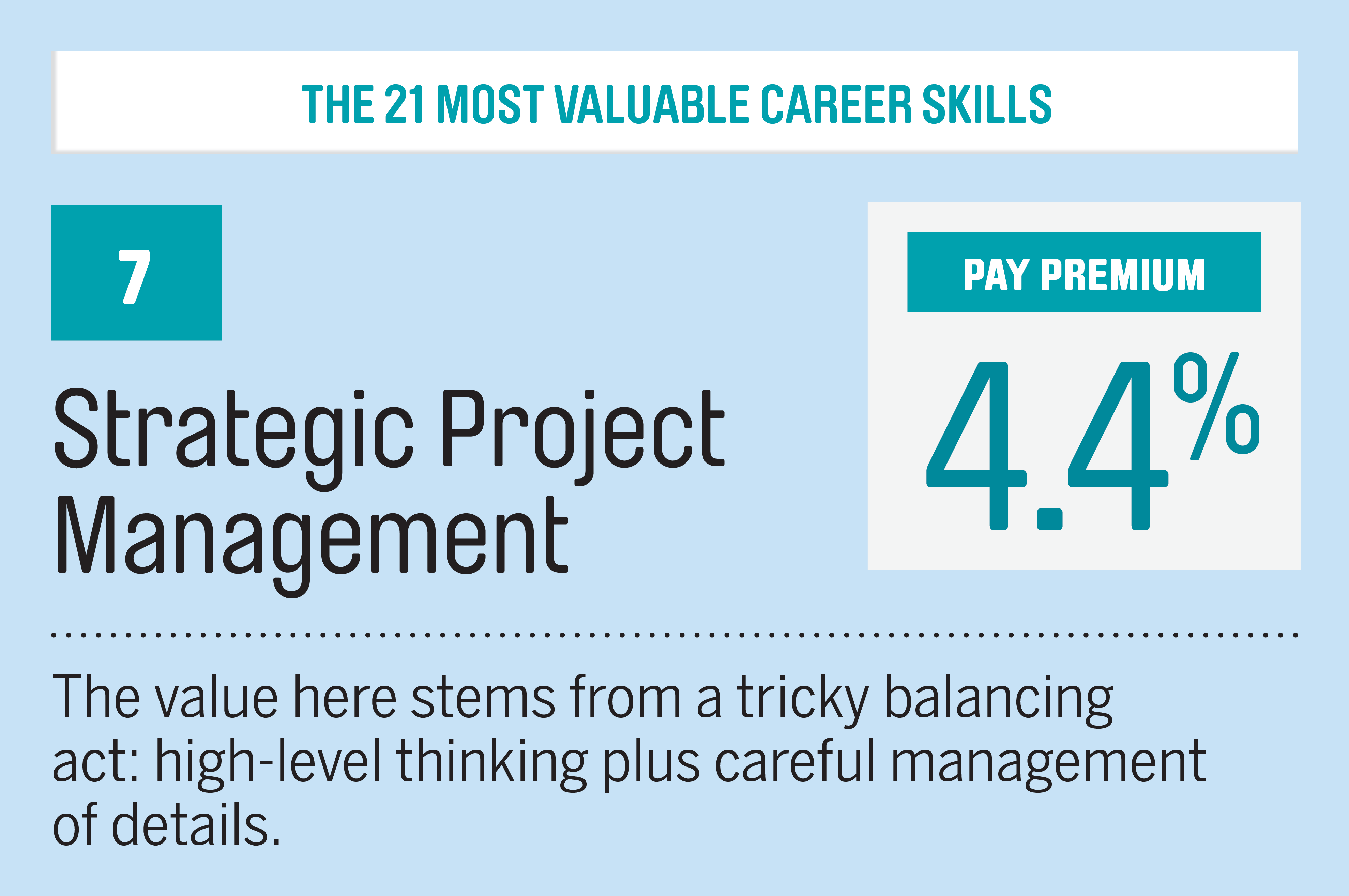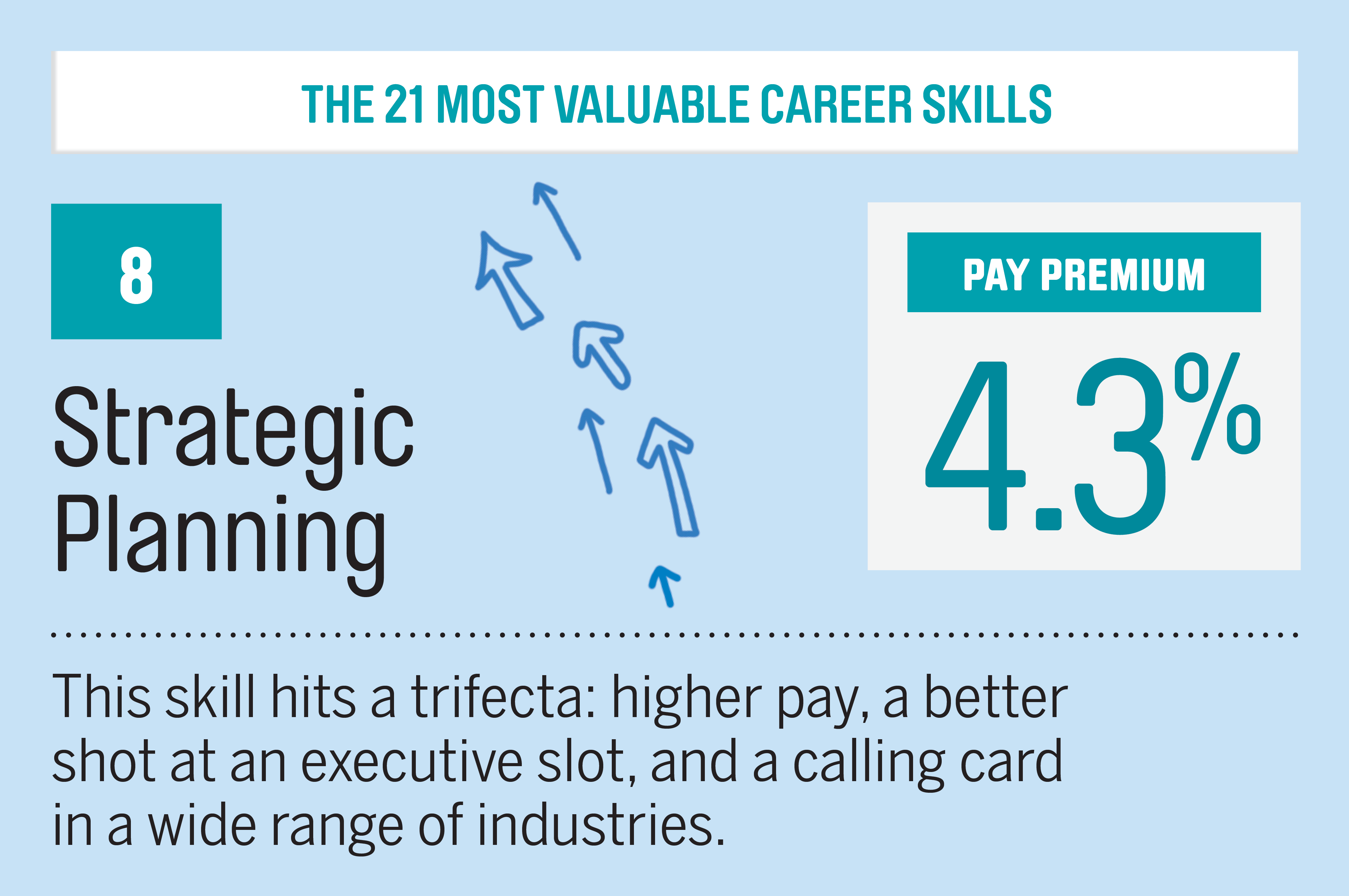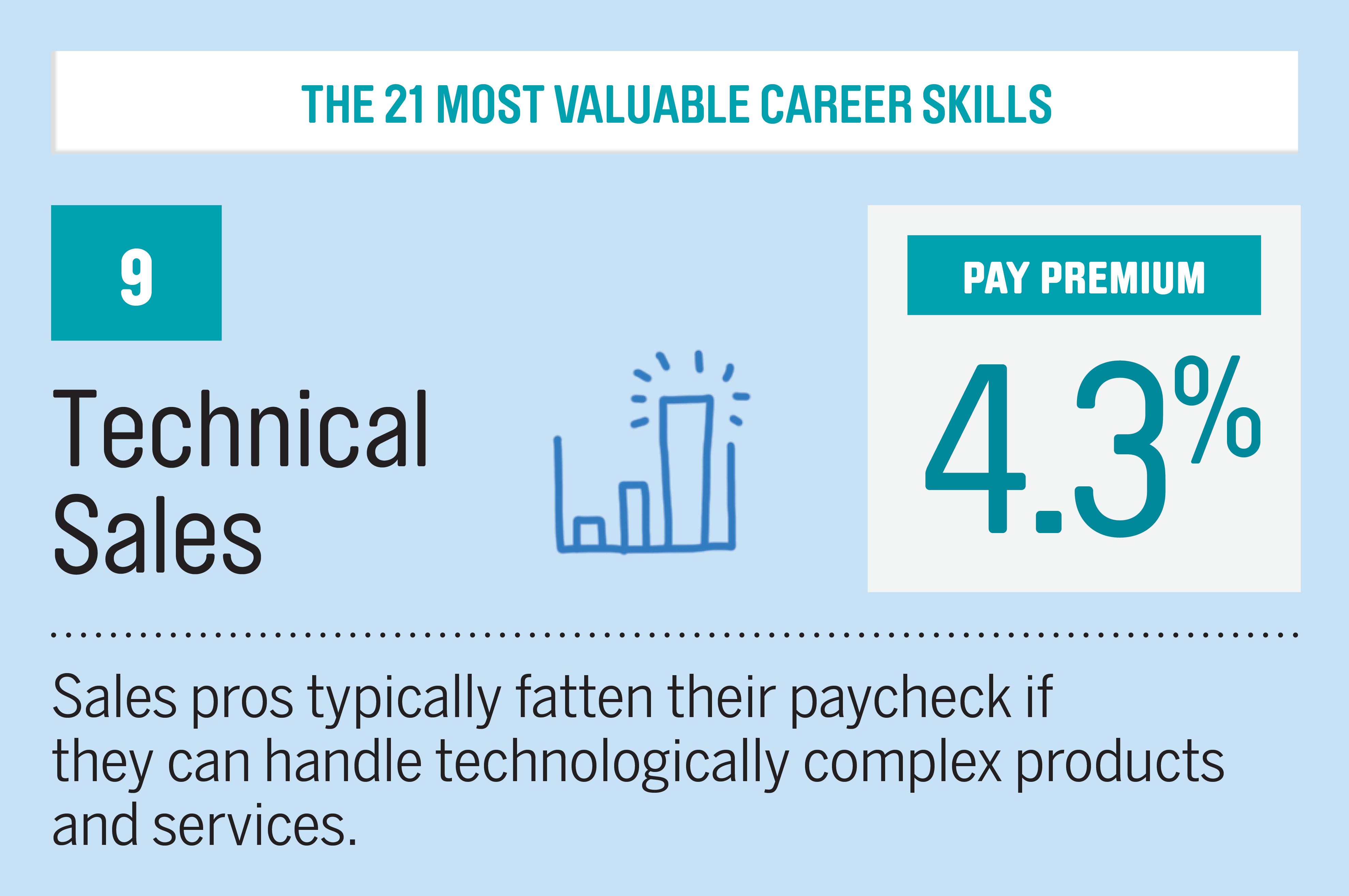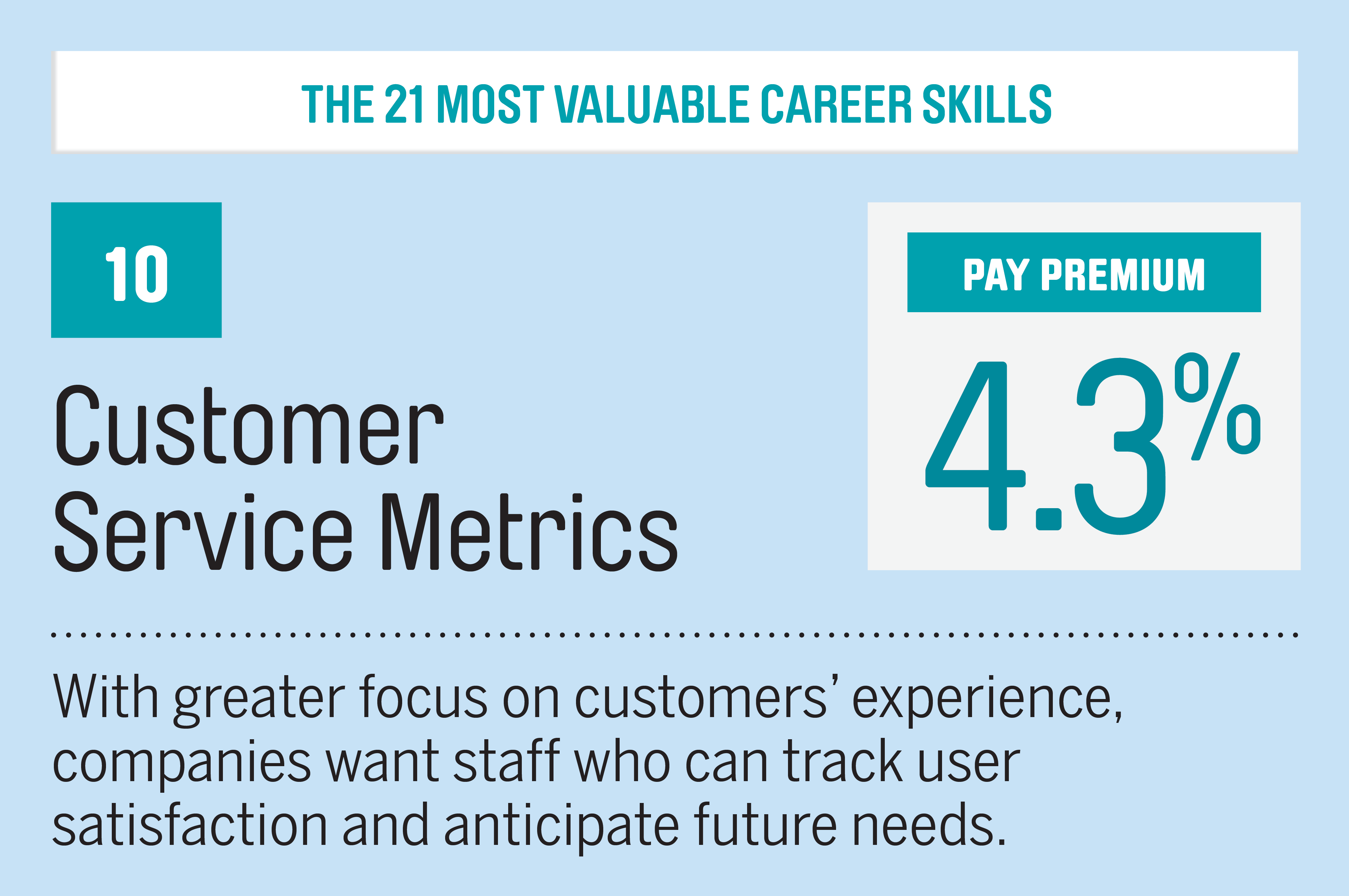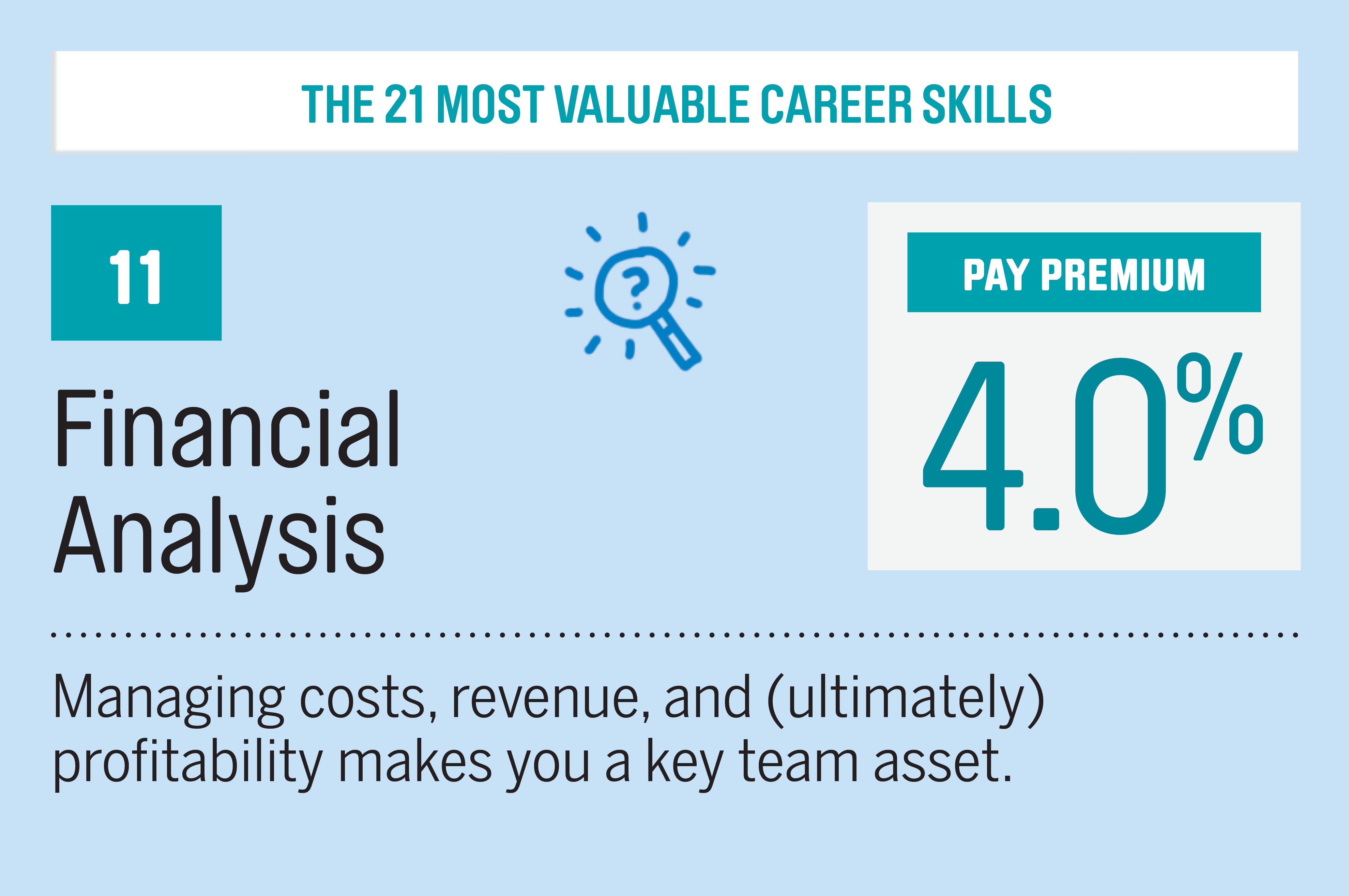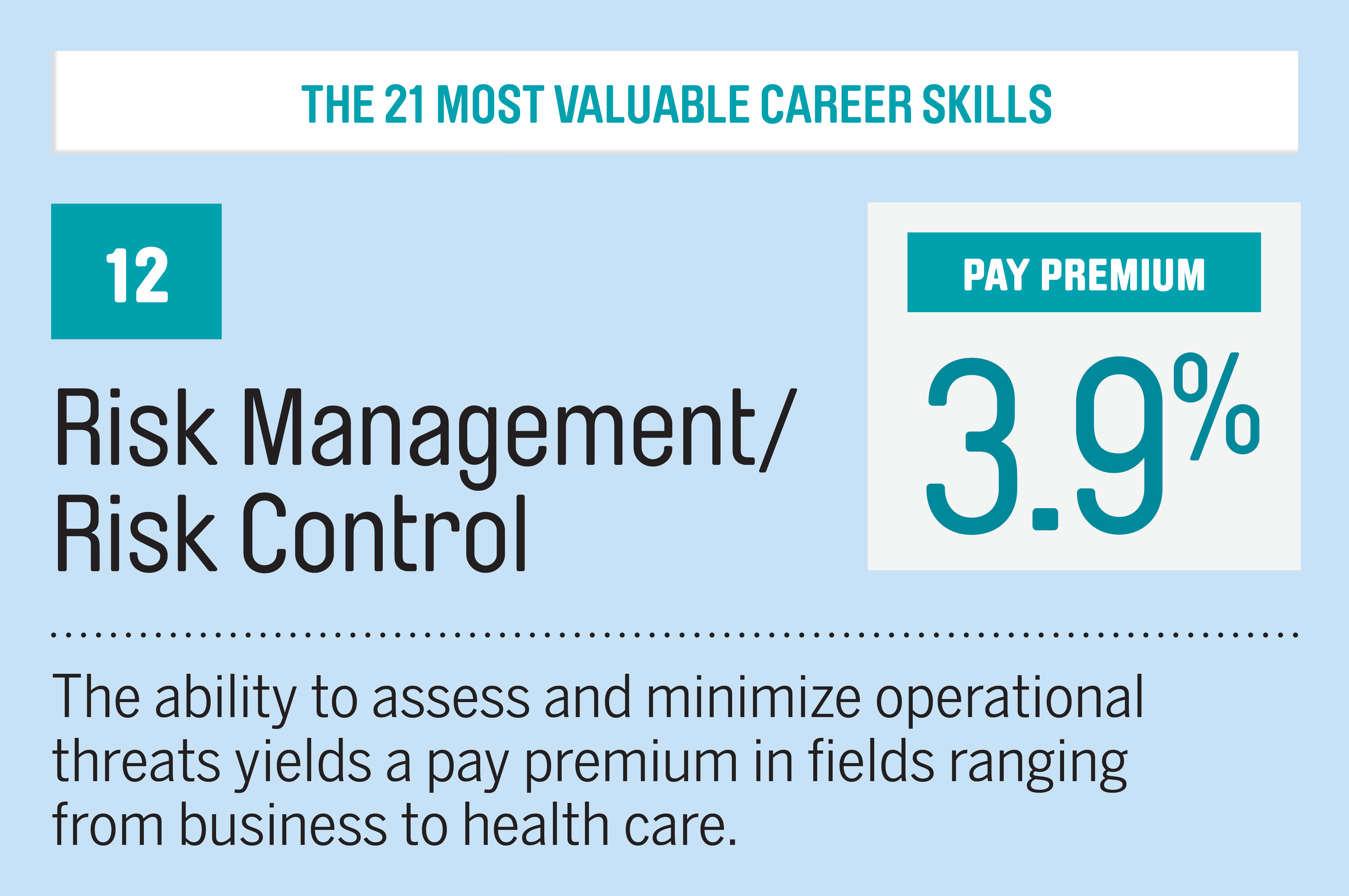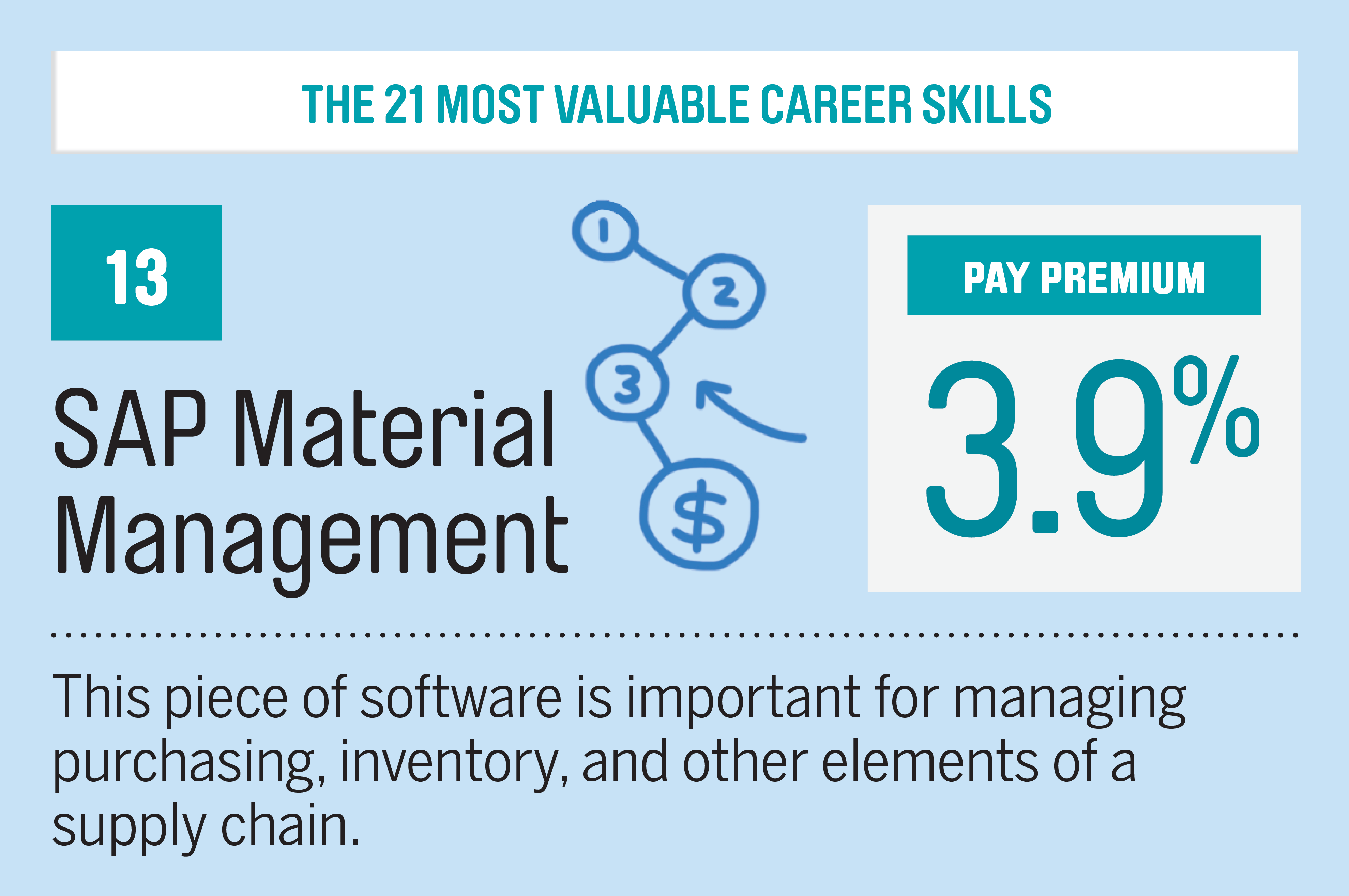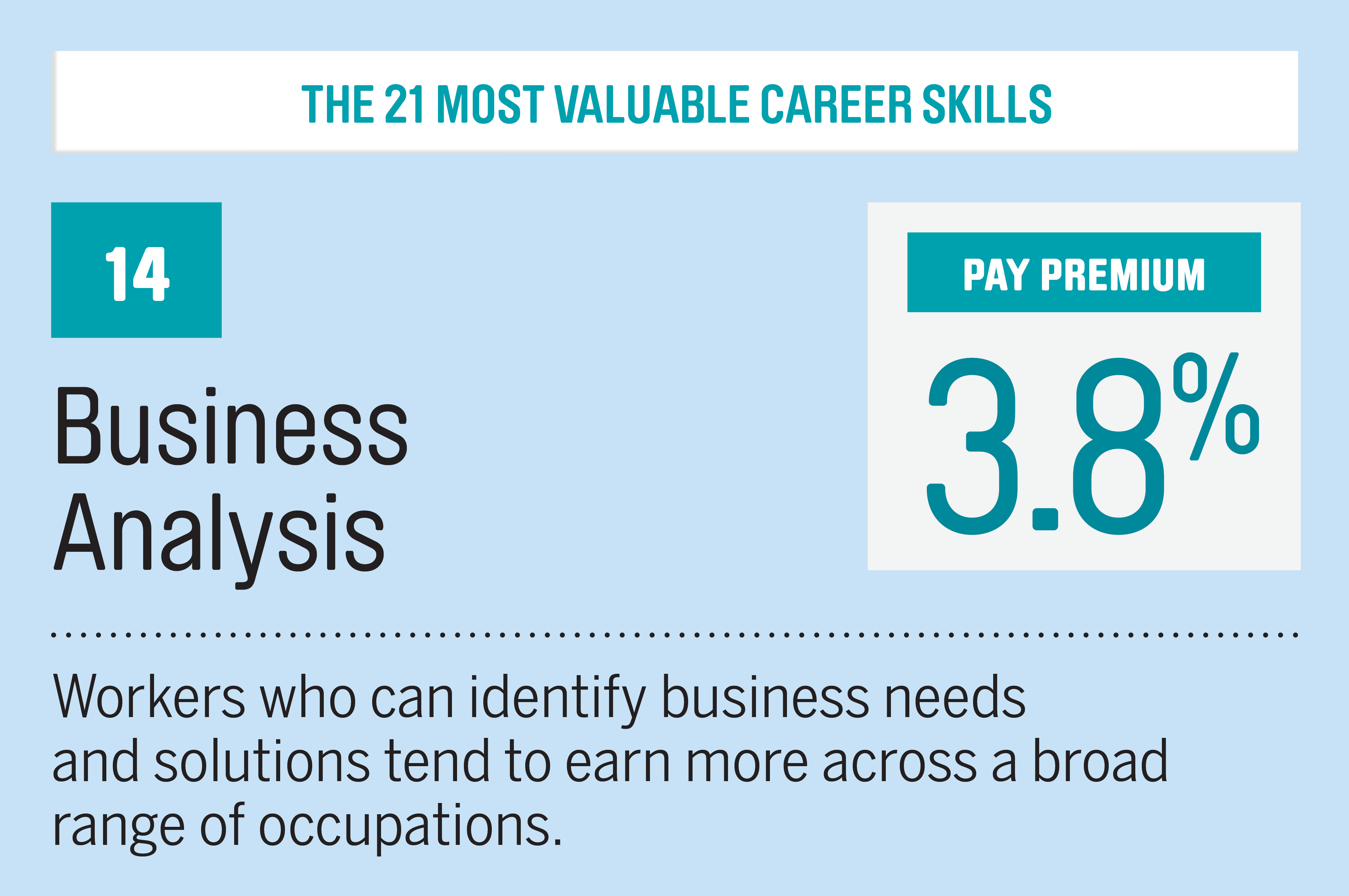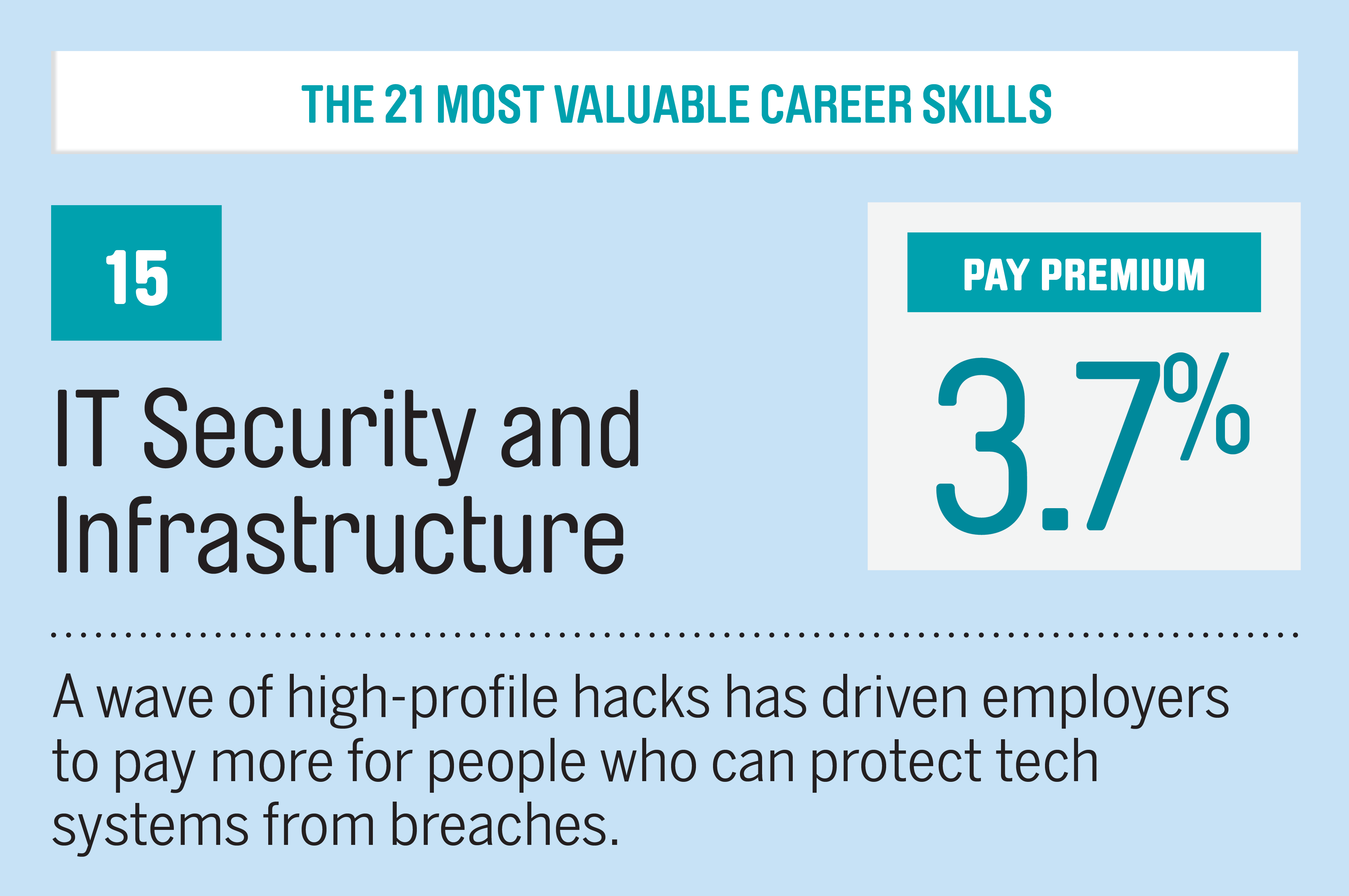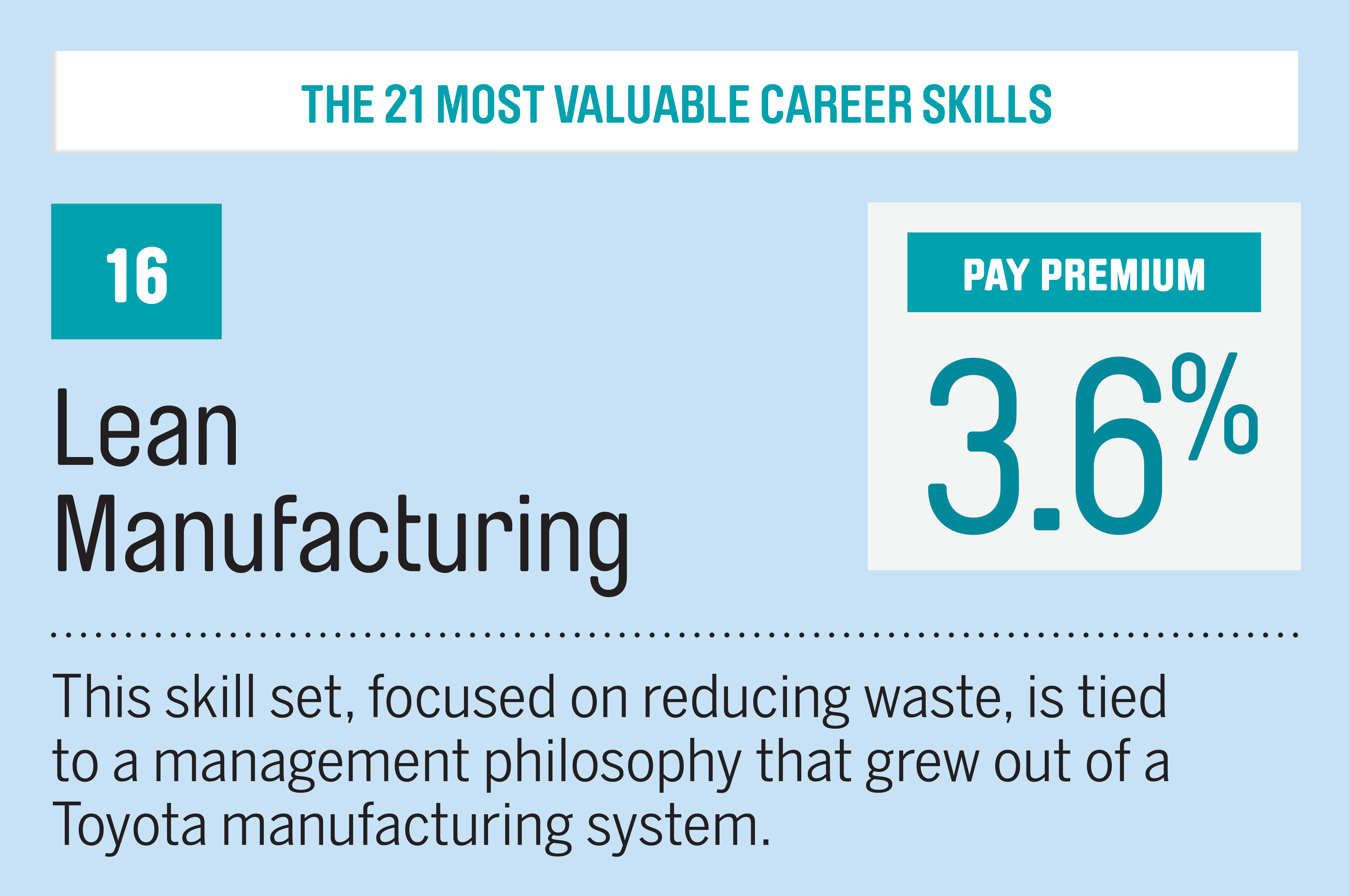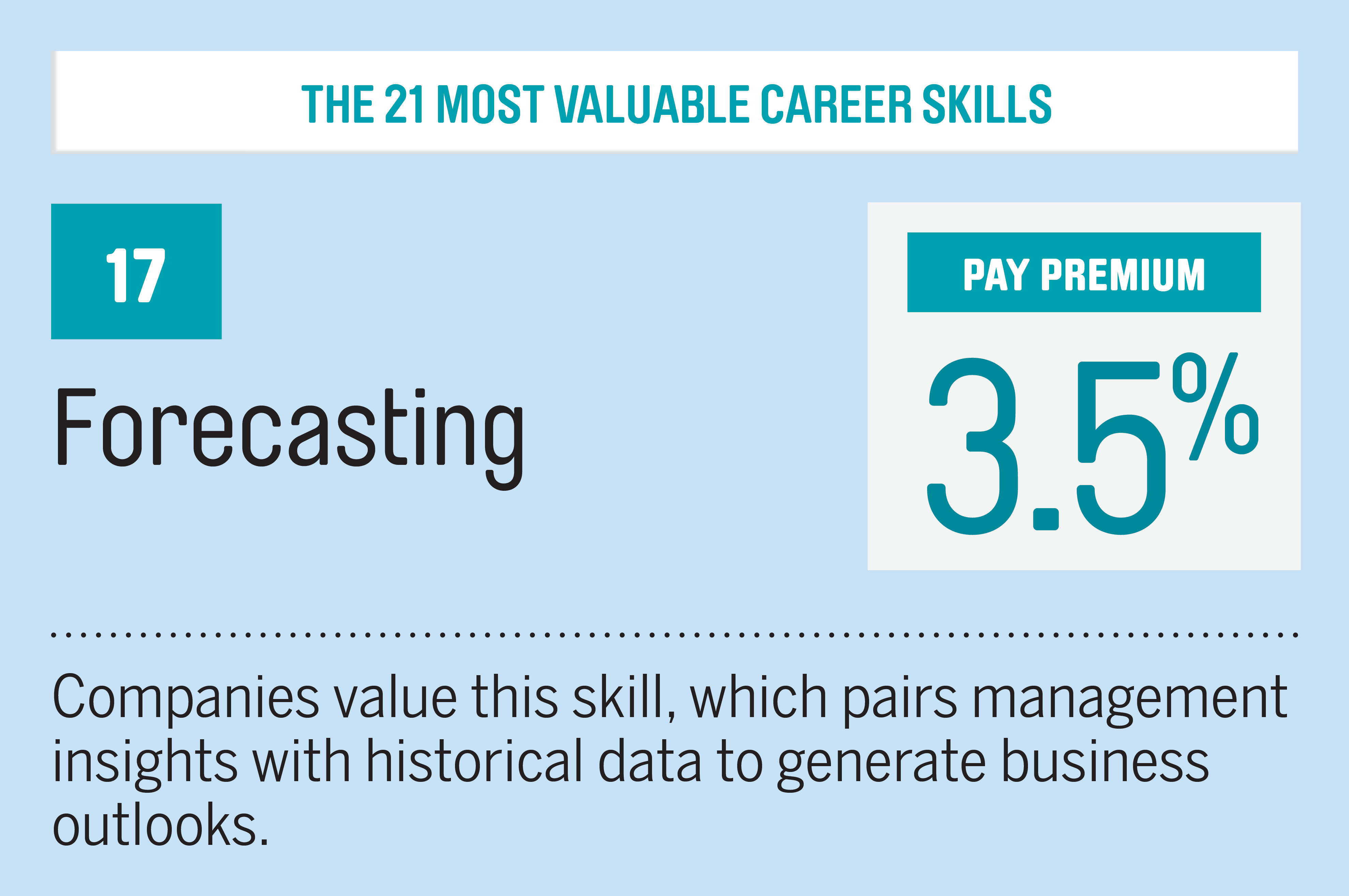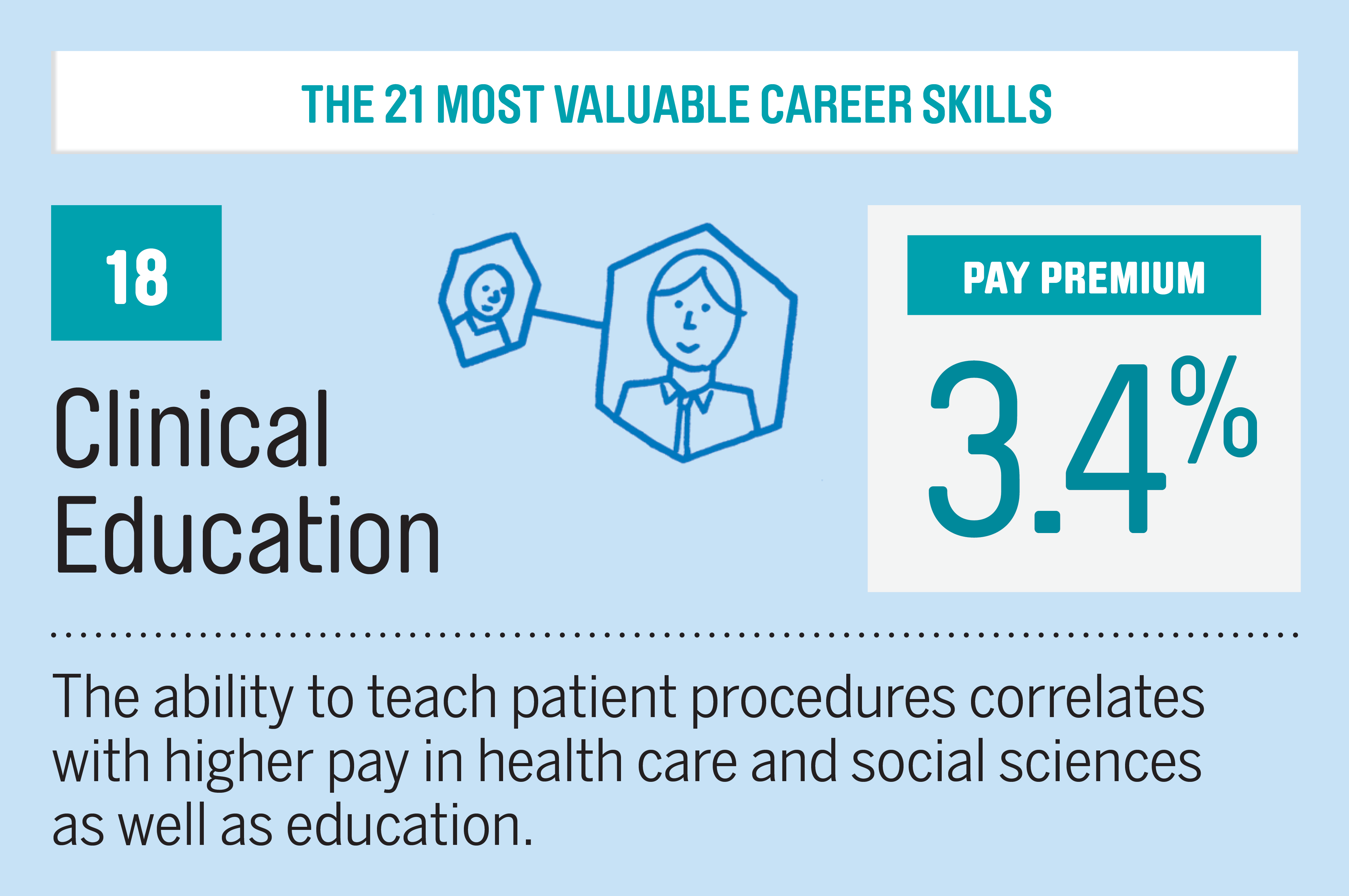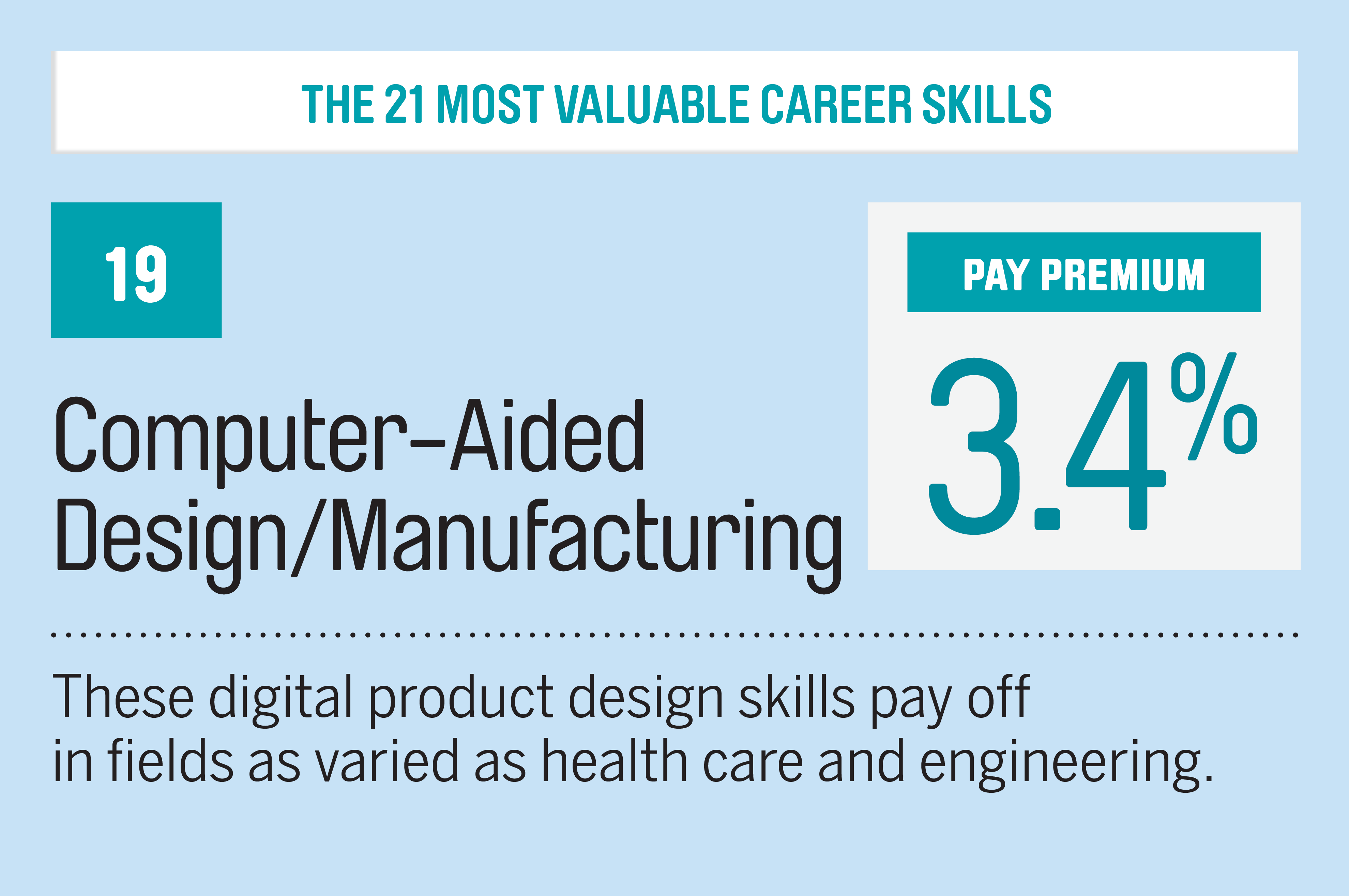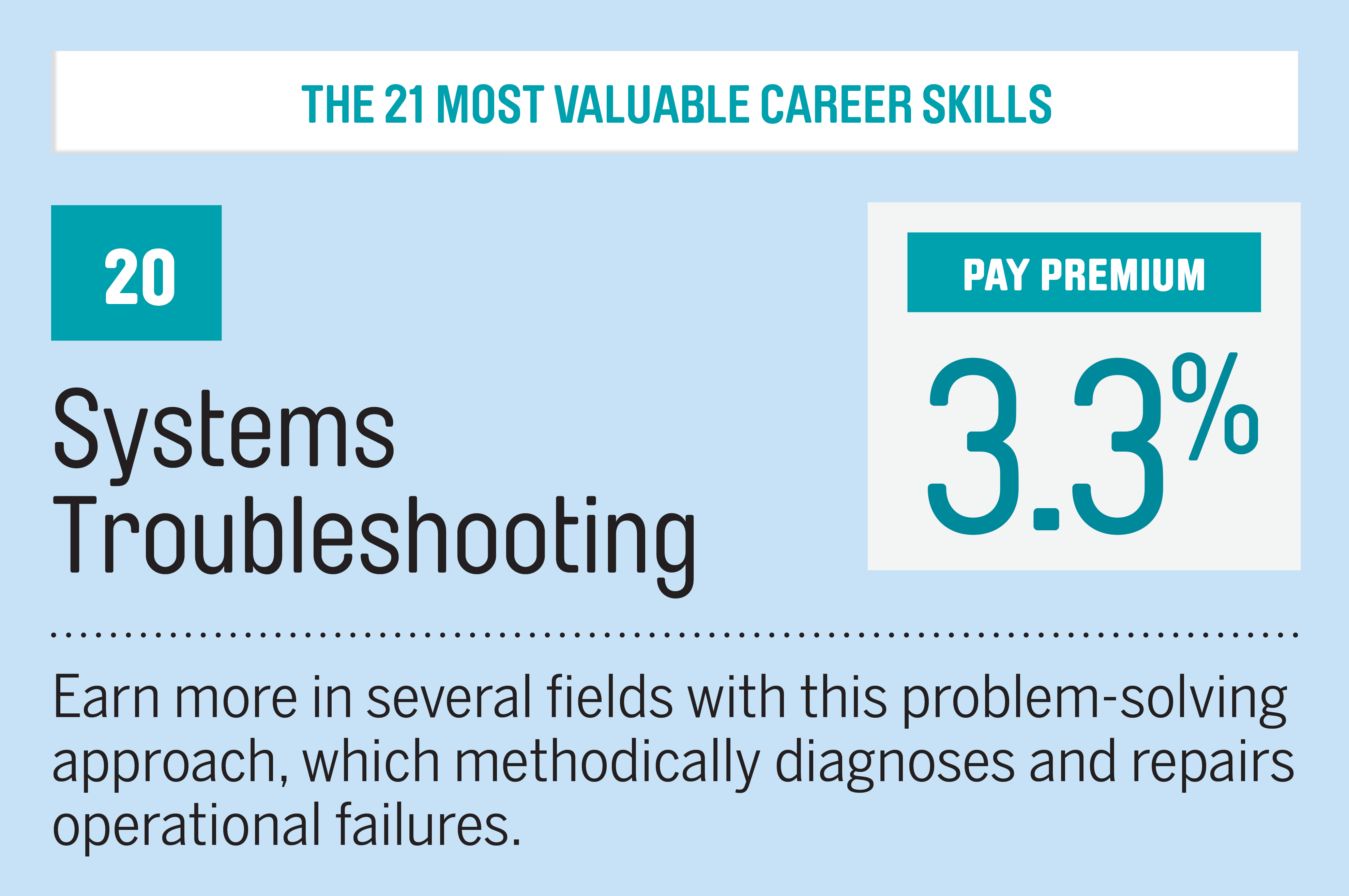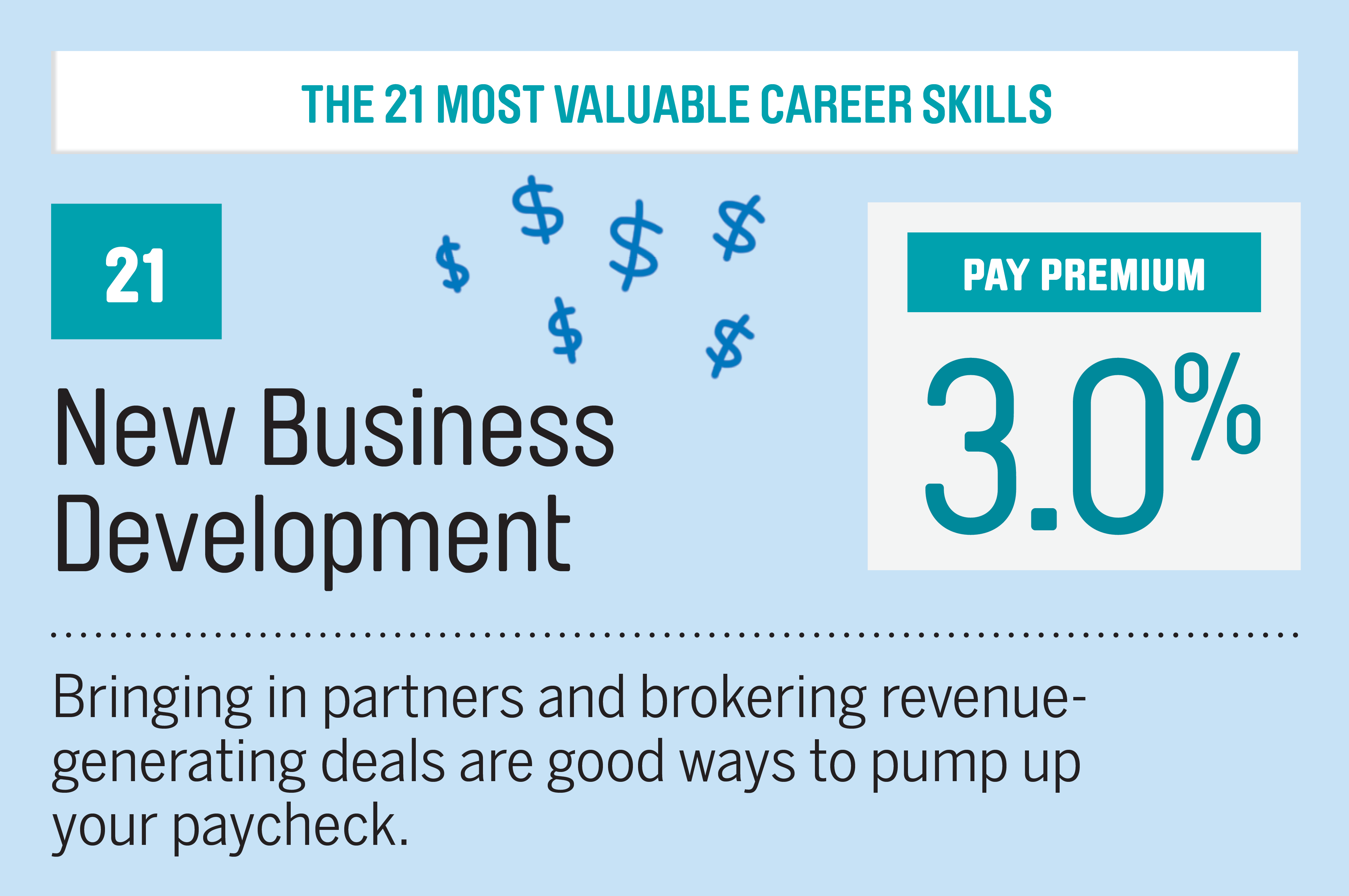 Then work with the machines -- or rather, new software and other technology tools -- that help you excel in your human skills. For example, use machines to test your hypotheses, drive analysis and insights, and develop your inventions. Don't think in terms of human versus machine; the future will be about humans and machines working together in new relationships.
4. Assess Your Personal Time
Smart investors balance a mix of assets to get the greatest yield over the long haul. The same principle applies to time, which is your greatest life and career asset. Are you energized, or are you burning out? What trade-offs would increase energy, success and happiness?
We each have about 100 waking hours to work with each week. Tally up where yours are going -- it can be quite illuminating. When I was in my 30s, I gave 60% of my time to work, and 20% to my family. The rest was divided between community, fitness, teaching and/or learning, and chilling out. But there is no magic percentage formula. Even small amounts of time devoted to family, community, avocations, and fitness can deliver a disproportionate positive effect.
5. Give Yourself a Career Day
Once a year, take a full day to assess and strategize for the long view. Have in front of you an updated time portfolio, the number of years you expect to be working, and answers to these four questions:
Am I learning?
Am I having impact on my company, people or the world?
Am I having fun?
Am I fairly rewarded?
What do your four answers reveal? Depending on your stage in life, some will be more important than others. Take this into account. What needs to change?
Now, write down your long-term career ambition, and map out both the skills and the time you will need to get there. What fuel do you have on board? What extra power do you need? And how can you get there? Write down several career pathways that can get you there.
Then use the answers to plan out your next 12 months -- and review as needed. Update annually.
My key point: A successful lifelong career requires a long-term game plan. Use your 30s to turn short-term anxieties into actions that will prepare you for the road ahead.
Brian Fetherstonhaugh is chairman & CEO of OgilvyOne Worldwide and author of The Long View: Career Strategies to Start Strong, Reach High and Go Far.