How to Survive a Career Change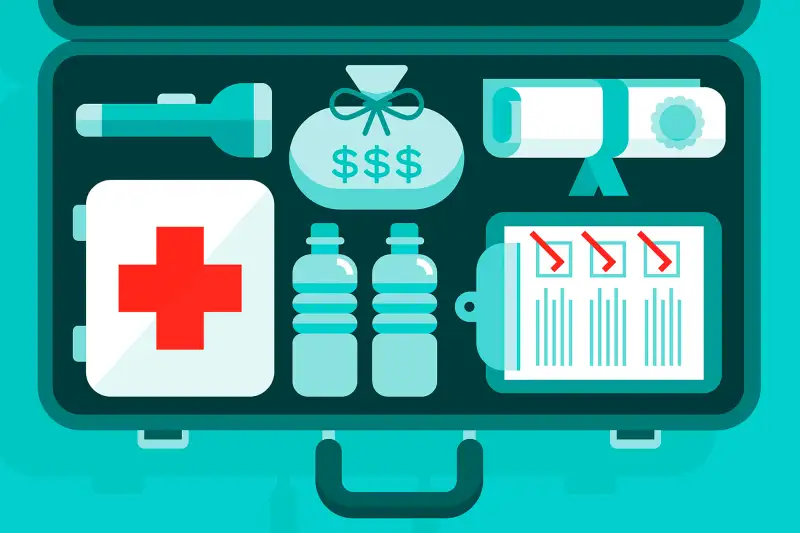 Illustration by Mikey Burton for Money
I started my professional life on the trading desk at Morgan Stanley. For someone just out of college I made good money, but I already had the itch to build something of my own. Within two years I had left my job, started and deferred business school, and shifted gears to build a company that would let me focus on my real passions: entrepreneurship and personal finance.
Fortunately, I had built up a solid emergency fund to give myself more flexibility. But for almost half of the people who fantasize about a career shift, financial insecurity is what keeps them stuck, according to a recent Harris poll.
Whether you are following a dream or looking for more income, flexibility, or other benefits, making a professional change can be a strategic, life-enhancing move. But it can also strain your finances, at least in the short term. The following moves will help prepare you and your family for the change.
• Build a cushion. When I started my company, I had to go without a regular paycheck in order to get everything off the ground. I used my emergency savings—I called it my freedom fund—to support myself. Generally, I recommend at least six months of take-home pay as an emergency fund, but if you're planning a career change, I'd suggest at least 12 months' worth, to help you cover costs without having to take a job you don't actually want.
• Slash your budget. Creating that large a cushion is hard but essential. Even if you expect to make more money eventually, you'll probably need to take a more junior position, with a smaller paycheck, during your transition. If the role you seek requires schooling, you'll also face education expenses and a longer period without income. Map out your budget carefully to determine the cost of your current essentials; don't forget big one-off items that won't appear monthly, such as annual memberships and holiday gifts. Then find areas where you can cut. Be ruthless: I was still single and supporting only myself when I didn't have a paycheck, but I had to learn to say no to pricey social outings, travel, and dinners out. Parents have even greater financial responsibilities to cover.
• Plan for school. If new training is part of the equation, try to start classes while you still have income. If you go full-time, seek teaching jobs or fellowships on sites like FinAid.org. You may also be able to offset costs by earning extra money through tutoring, taking other side gigs, or renting out space in your home through Airbnb.
• Keep on saving. Any retirement contributions you make now maximize the time your money has to grow—so don't stop setting aside long-term savings. Even if you leave a 401(k) in place rather than roll it over, open an IRA and try to keep contributing there while going through the career switch.
Columnist Alexa von Tobel is the founder of LearnVest.