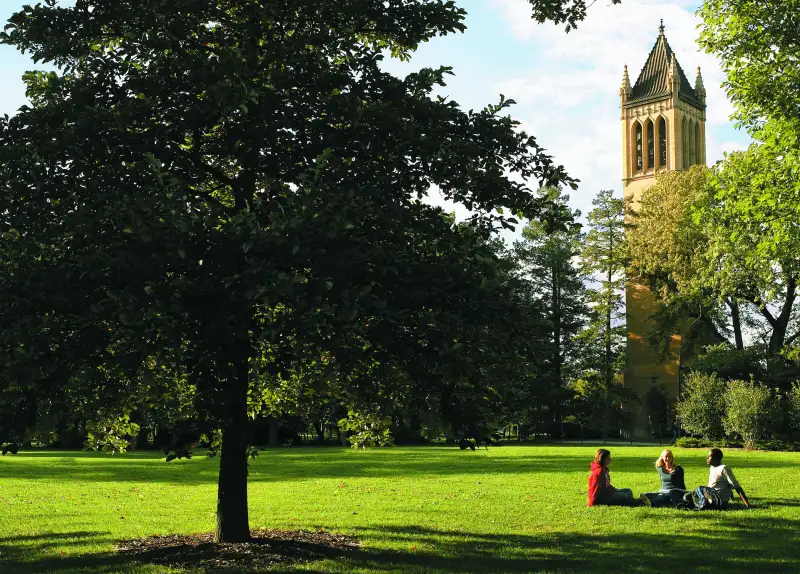 Courtesy of Iowa State University
For Midwest partisans who like the buzzy feel of a big college town, Ames is a perfect fit. The city is home to Iowa State University, which employs more than 10,000 people and contributes unusual amenities like Reiman Gardens, a 17-acre horticulture site and butterfly house. Residents say the relationship between the university and community is strong, with locals turning out in force for football games in Jack Trice Stadium and concerts at Stephens Auditorium.
While students tend to hang out in the Campustown area adjacent to the school, you're likely to find the rest of the population enjoying the restaurants and shops downtown or in Somerset, a newer development that's gaining traction as a dining destination. Now the city is making some new off-campus improvements, including a major expansion of the public library and a $55 million slate of renovations for its elementary schools.