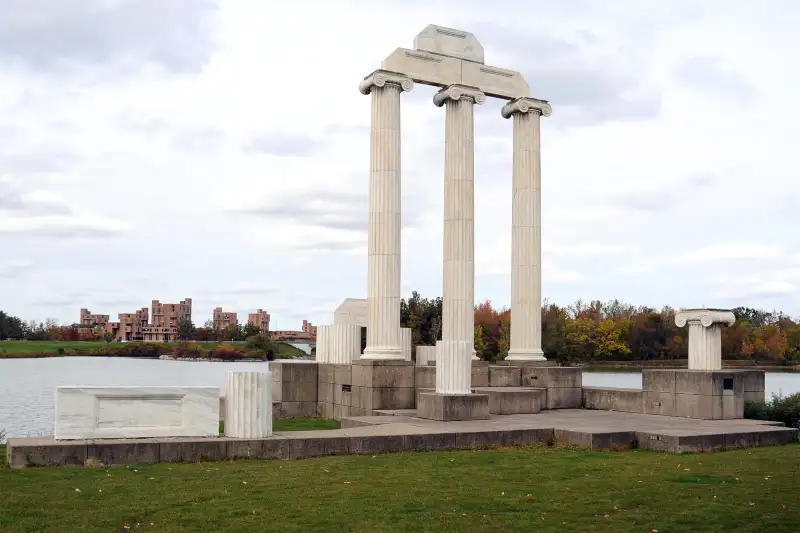 Southcreek Global/ ZUMA Press, Inc./ Alamy
The largest suburb of Buffalo, Amherst is a college town with a lively arts scene. It's home to campuses for the University of Buffalo, Daemen College, Erie Community College, and Bryant and Stratton College. Music lovers can enjoy free year-around concerts by the Amherst Symphony Orchestra (founded in 1946) and shows by the Amherst Saxophone Quartet. There are festivals and town events every month of the year, and a wide range of outdoor activities nearby. Amherst is a short drive to Niagara Falls, Lake Erie, and Lake Ontario, as well as state parks perfect for skiing and hiking. Football and hockey fans root for two major league home teams, the Buffalo Bills and Buffalo Sabres.
Big area employers include Geico Insurance and University of Buffalo. The region is also a growing healthcare hub. The Buffalo Niagara Medical Campus in downtown Buffalo is a center for health care facilities, life science research and medical education institutions such as Roswell Park Cancer Institute and Kaleida Health. Additions to the campus are expected to bring 5,000 jobs to the area by 2017. One knock is the winter weather. Despite its nickname as The Snow Capital, locals say northern neighbors like Syracuse get more snow. But considering Buffalo averages eight feet of snow a year, that's cold comfort.