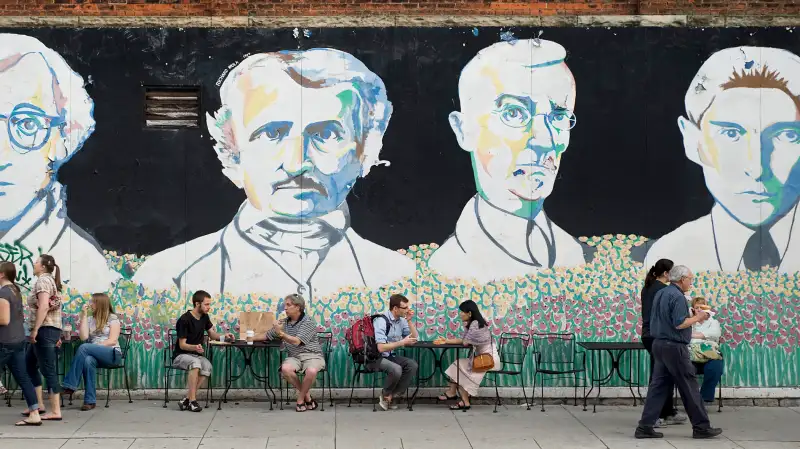 Courtesy of VisitAnnArbor.org
No doubt, the University of Michigan—and its more than 40,000 students—is a big influence on Ann Arbor, which is 50 miles west of Detroit. Yet, there is more to this place than "maize and blue." In fact, the city is a melting pot of historic neighborhoods, high-tech jobs and culture that rivals cities many times its size. Foodies can indulge at roughly 300 restaurants, offering flavors from around the world. Zingerman's Delicatessen, for one, is nationally renowned for its breads, cheeses, meats and oils. While many cities this size have been gobbled up by chains, Ann Arbor keeps its quirky character, thanks to places like the Nickels Arcade, a covered shopping area built in 1918, and some 30 independent bookstores.
Art lovers can check out dozens of galleries, wander the recently-renovated University of Michigan Museum of Art or attend the annual Ann Arbor Arts Fair. Cineophiles flock to the Ann Arbor Film Festival, while the opera, symphony, ballet and civic theatre offer plenty to do beyond football season.
Of course, living near a university does have its downsides: Rowdy college kids don't always make the best neighbors. Plus, winters here get mighty cold.