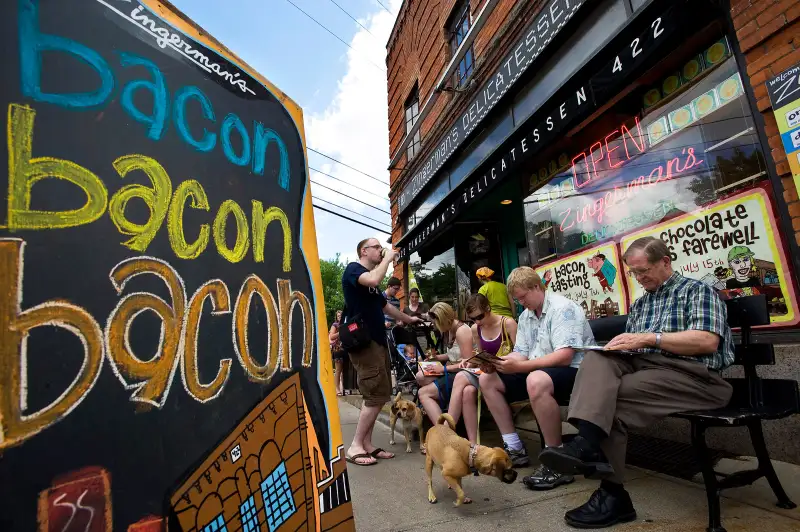 Courtesy of Destination Ann Arbor
Famous as home to the University of Michigan, Ann Arbor is a bustling college town, urban oasis, and cultural melting pot. The city's economy is largely shaped by U Mich, which is the largest local employer, but also draws high-tech companies who want access to the university's research — and graduates.
The university also anchors a rich cultural community. The walkable downtown includes galleries, theaters, and museums, including the University of Michigan Museum of Art, and the Ann Arbor Art Fair is draws hundreds of thousands of visitors each year.
U of M football is another huge tradition here: Michigan Stadium aka "The Big House," is the largest stadium in North America, able to host more than 100,000 of the fans who come to cheer on the Wolverines. — Sergei Klebnikov