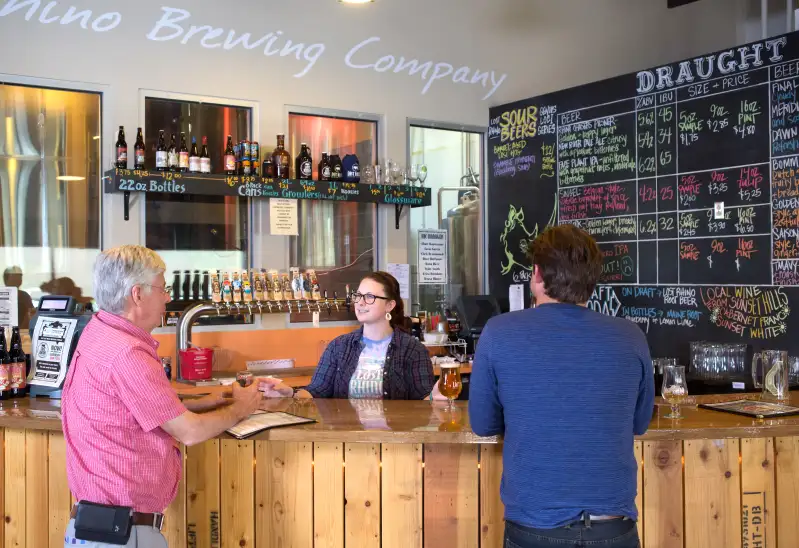 Photo by Aboud Dweck/Visit Loudoun
Located 30 miles northwest of Washington, D.C., Ashburn is known to many sports fans as home to the Washington NFL team's headquarters and training facility—but residents appreciate it for its community amenities, low crime, and strong economy.
As befits its spot within the Dulles Technology Corridor, Ashburn is home to several science- and tech-centric employers, including government contractor Telos, the George Washington University's Virginia Science and Technology Campus, and the Howard Hughes Medical Institute's Janelia Research Campus. All that keeps employment humming: Ashburn is predicted to see almost 15% job growth between 2016 and 2021, according to Moody's Analytics.
At the center of town, the One Loudoun mixed-use development hosts outdoor concerts, 5K races, a farmers' markets, and other events. It's also home to an Alamo Drafthouse Cinema, which wins over serious movie buffs with food, drink, and special screenings. —Sergei Klebnikov