August: Get Outdoors in Idaho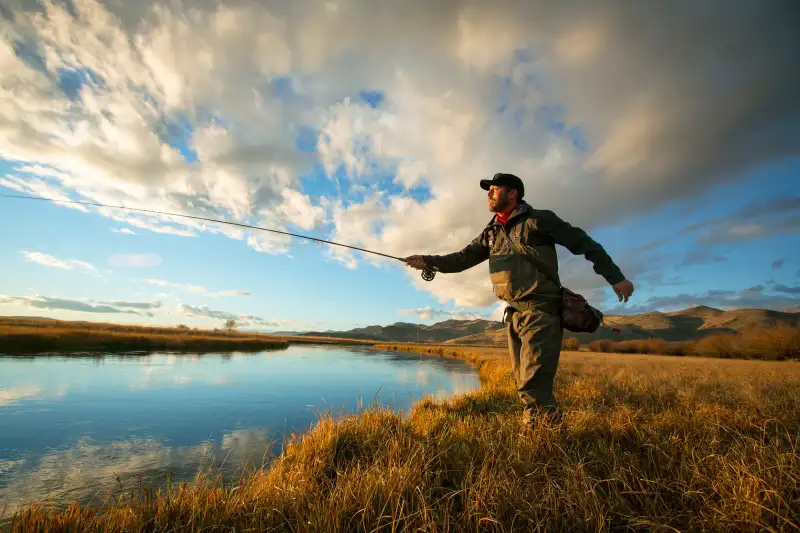 Why now
The Gem State is home to seven National Park Service sites, making it a great place to enjoy the events celebrating the National Park Service's centennial month.
What to do
Yellowstone is Idaho's most famous park, but the Craters of the Moon National Monument and Preserve ($10 admission), three hours east of Boise, is worth a visit for its lunar landscape of lava fields and cinder cones. NASA even tests equipment there, notes Ted Stout, the park's chief of interpretation. Hike to one of the lava-tube caves—they stay naturally cool, and some even contain ice throughout the summer. Or take a ranger-guided walk to Indian Tunnel, where you'll see an 800-foot-long tube, says Stout.
Kick your adrenaline up a notch on a whitewater rafting trip with Row Adventures on the Middle Fork Salmon River, three hours northeast of Boise. Along with charging through more than 80 rapids, travelers on the five-day expedition pass through spruce forests, pine-covered mountains, and pools of water so clear you can spot rainbow trout swimming below. There are also land excursions to see ancient Native American pictographs and old pioneer dwellings.
How to save
After Aug. 15, Row's trip prices drop from $2,230 a person to $2,025, a 10% savings, and go down even further just before September, when the package costs $1,715—23% off high-season rates. Admission to Craters of the Moon is free Aug. 25 to 28 in honor of the National Park Service's Founders' Day and centennial celebration.
Local's tip
Row Adventures guides can add many special elements to a tour, so ask about cooking classes, yoga breaks, and early-morning fishing trips.
September: Hang On to Summer in Door County, Wis.