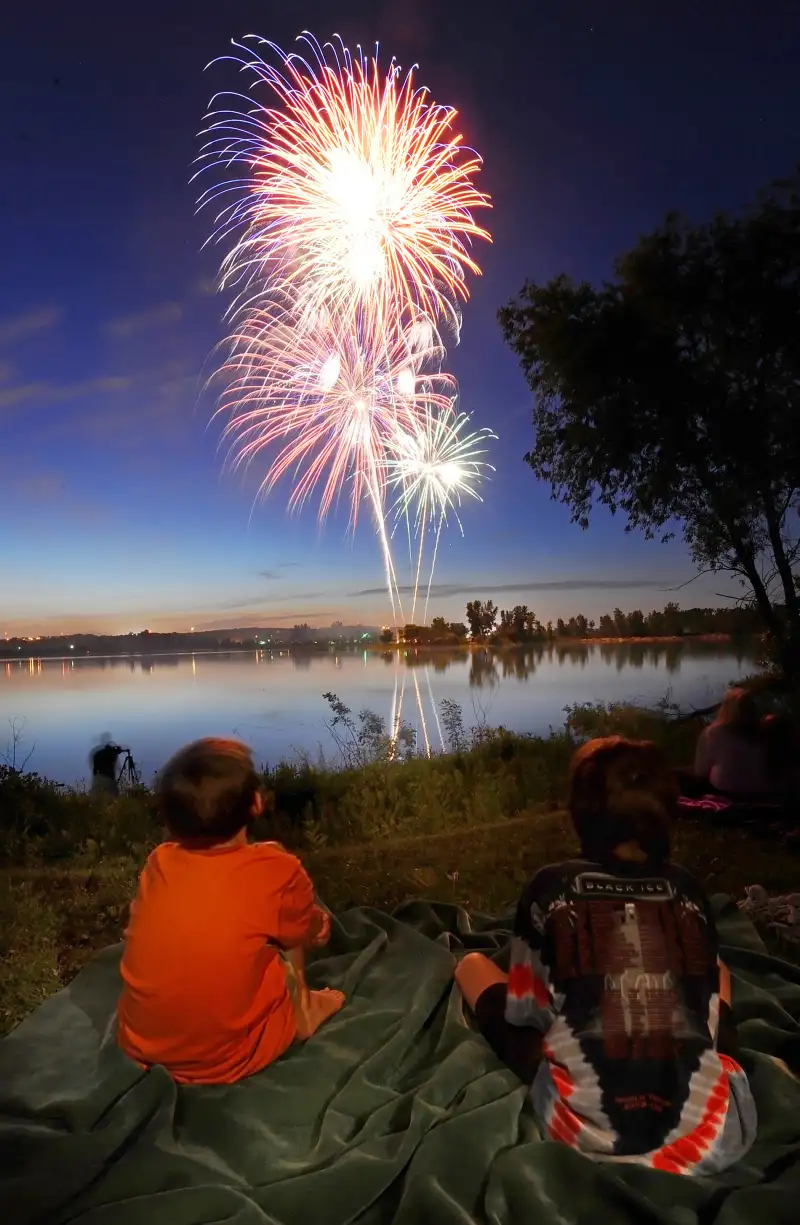 Josh Plueger/Greater Bellevue Area Chamber of Commerce
Your dollar stretches further in Bellevue, where the median home price barely hits six figures. And earning opportunities for skilled workers abound: Offutt Air Force Base has an immense presence with nearly 10,000 on payroll, and defense contractors Northrop Grumman and Lockheed Martin employ about 800 combined. Also in town is Bellevue Medical Center, which first opened in 2010 and added a specialty rehabilitation wing this past spring.
Though Nebraska isn't known for its varied terrain, Bellevue has plenty of rolling hills and dense trees. Highlights include Fontenelle Forest, one of the largest private nature centers in the country. About 150,000 visitors pour in for the base's annual air show – which was cancelled in 2013 due to budget cuts but reinstated again this year.
Restaurant pickings are slim in Bellevue and heavy on the chains, but downtown Omaha's Old Market District and its abundance of bars and eateries is less than 15 minutes away.