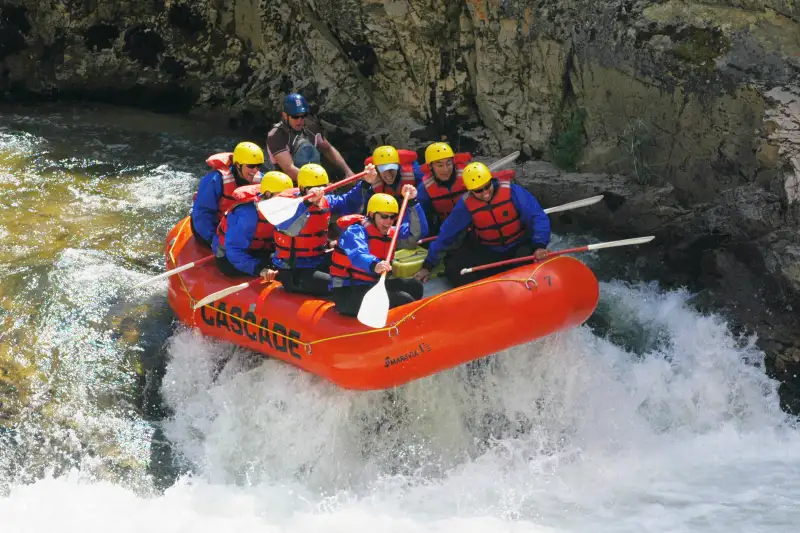 County: Ada
Popular suburbs: Meridian, Garden City, Eagle
The gem of the Gem State? Census data just confirmed that Idaho is the second-fastest growing state in the nation (behind Utah), and its capital is at the heart of the action.
Boise has an extremely hot housing market, especially among out-of-towners: A recent Redfin report found 73% of users searching for homes in Boise hailed from outside its metropolitan area. (Many tech workers come to Boise from California, in particular, in search of cheaper housing.) Boise's population currently sits around 235,000, making it one of the largest places on our list this year.
It ranks high on our list for economic opportunity, with an unemployment rate of just 3%, but Boise is bursting with recreational opportunities, too.
Every year, Boise State University hosts the Gene Harris Jazz Festival complete with star-studded performances, student showcases, and educational workshops for trumpet, trombone and saxophone players. Artsy Idahoans can peruse the Boise Art Museum or walk Freak Alley, thought to be the largest outdoor gallery in the Northwest with murals and graffiti painted by hundreds of artists over the years. Hungry? Eat at popular restaurants like Chandlers (online reviewers love the crab cakes) and Goldy's (try the breakfast burrito). — Julia Glum
[money-bpl-stats population="235,233" income="$70,809" home-price="$354,126" unemployment="3%" location="Boise, Idaho"]