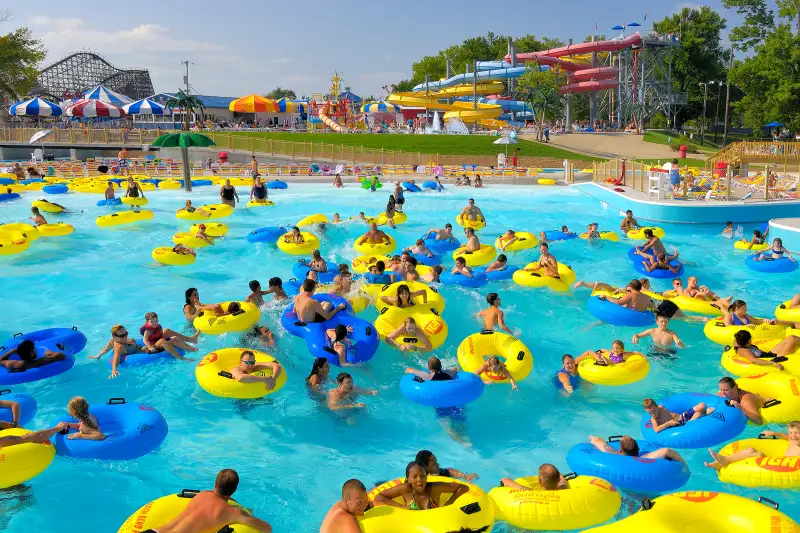 Ray Images/Bowling Green Area CVB
Car junkies will fit right in at Bowling Green, Kentucky. Nicknamed the "Home of the Corvette," the city is a hotspot for drag races, car shows, and the Holley National Hot Rod Reunion. At any given time visitors can expect to see a classic car driving down the main downtown strip. Any true gearhead will be in the know about places such as the NCM Motorsports Park and the Beech Bend Raceway.
Of course, Bowling Green residents need to park their rides somewhere. Luckily, median home prices in 2018 were around $180,995, well below the national average, and residents enjoy a relatively short average commute of 19 minutes (nearly 7% of residents commute by walking or biking). Job growth in the area has been high, and saw a 17.3% increase between 2010 to 2018.
Baking enthusiasts might recognize Bowling Green as the home to Duncan Hines, otherwise known as the king of cake mix. His gravesite is featured in town, and an exhibit dedicated to the iconic baker is on display at the Kentucky Museum.
Some might be surprised to learn that Bowling Green is a hub for cave exploration. At Mammoth Cave National Park, novice and expert cave explorers alike can unearth hidden underground corners. Home to Western Kentucky University, Bowling Green also has that quintessential college town vibe, with plenty of live music, theater, and visual arts performances. — Chloe Wilt