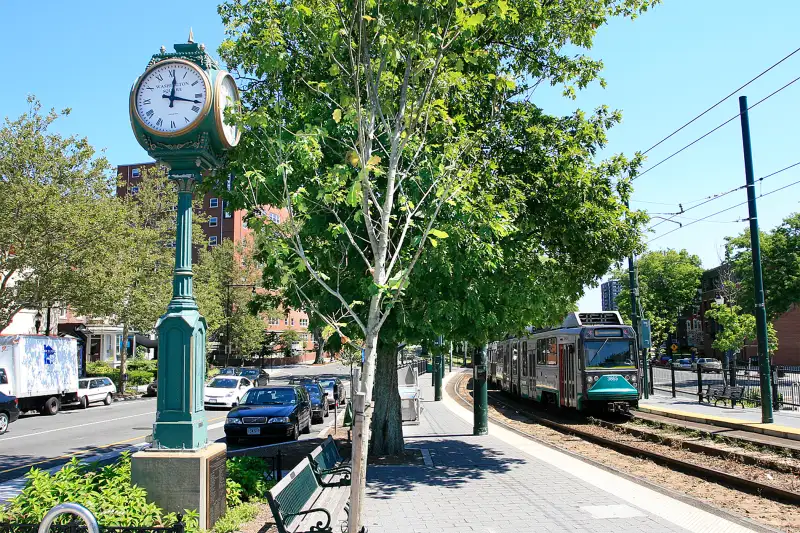 Jonas Kahn Photography/Courtesy of the Town of Brookline
A swanky and hip suburb of Boston, Brookline is filled with cool boutiques and ethnic restaurants alongside miles of green space, including Olmsted Park, a link in Boston's emerald necklace of nine parks designed by famous architect Frederick Law Olmstead. JFK was born in Brookline, and his birthplace on Beals Street draws tourists. It's an easy 15-minute commute into Boston, rich with healthcare, education and government jobs, and a short drive to companies on the Rt. 128 technology corridor.
The upscale suburbs of Boston aren't known for diversity, but Brookline's high school, ranked 15th in the state, has students from more than 50 countries, and 30% come from homes where English is not the native language.
One ding: the already-high home prices have risen drastically in the past year. Even a condo will set you back about $500,000.
Chef Stacy Cogswell of Brookline's Regal Beagle is competing in the new season of "Top Chef."