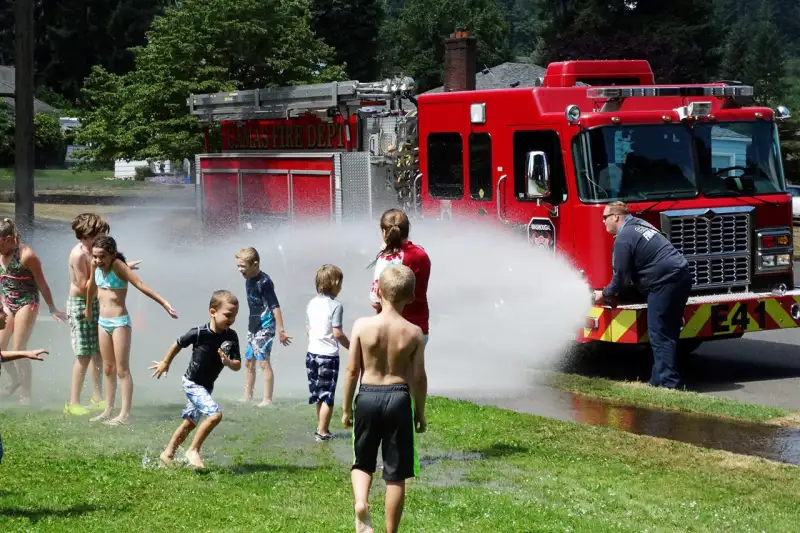 Courtesy of The City of Camas
County: Clark
Nearest big city: Portland, Oregon
Only 30 minutes outside of Portland, Oregon, this Washington town of 26,074 has a tree-laden downtown corridor that's bursting with personality.
Pick up a cup of joe at Hidden River Roasters coffee shop before browsing the local art galleries spotlighting local artists and shopping for handmade pottery and other artisan household goods at Poppy & Hawk. Love a good deal? See the latest blockbuster at the historic Liberty Theater, which sells general admission seats to new releases for only $7 a ticket.
If you like being on the water, a cluster of lakes sits just north of downtown, including the finger-shaped Lacamas Lake, a 312-acre park with year-round fishing that's stocked with bass, bluegill and rainbow trout.
Another selling point: The public schools here are top-notch, with Camas High School offering robotics and computer programming classes to aspiring techies. — Daniel Bortz
[money-bpl-stats population="26,074" income="$111,145" home-price="$493,661" unemployment="6.2%" location="Camas, Washington"]