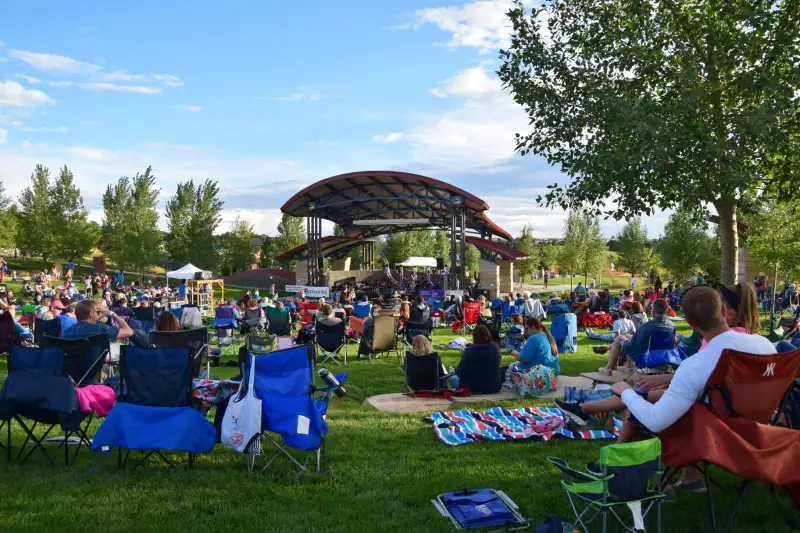 Courtesy of Centennial Colorado
County: Arapahoe
Nearest big city: Denver
In the late 1990s, a group of locals dreamed up this bustling city over pancakes. They began advocating for a new city to be formed from unincorporated areas in Arapahoe County – that is, parts of the county that didn't belong to any specific town. In 2001, that became a reality.
Now Centennial is celebrating its 20th birthday with — what else? — a free pancake breakfast from the nearby Mini Pancakes 303 (whose pancakes are truly mini). The city will also host a car show and a day-long sidewalk chalk art event.
Centennial students attend Cherry Creek and Littleton Public Schools, two of the mostly highly regarded school districts in the state.
The city is also conveniently located by two major highways. Alternatively, you can hop on the region's light-rail at Dry Creek station and be at Denver Union Station in 37 minutes.
A net average of 1,152 people move to Centennial each year, and it's easy to see why — the area around Denver has seen rapid development to accommodate the growing population. — Ana Lucia Murillo
[money-bpl-stats population="115,275" income="$112,599" home-price="$473,297" unemployment="6.6%" location="Centennial, Colorado"]