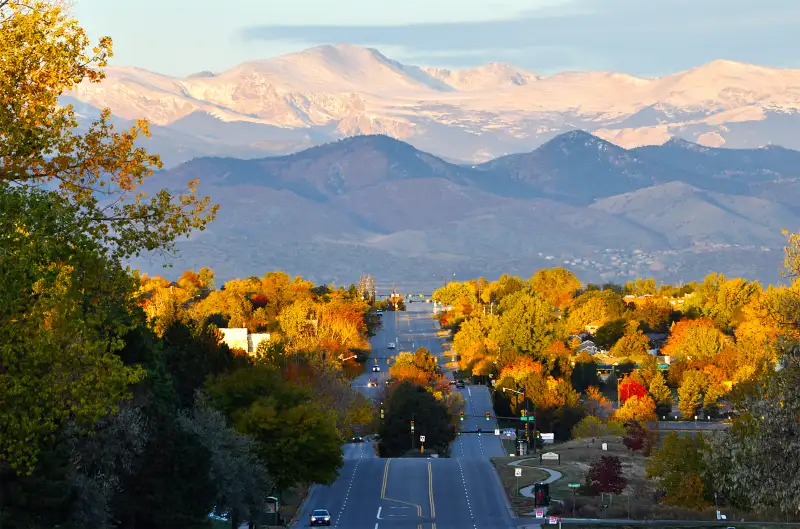 Laurie Reed/ Courtesy of the City of Centennial
Just inside Denver's beltway, Centennial feels removed from the city bustle, with rolling hills, open space, and a trail network that winds through town. Yet this relatively new city, incorporated in 2001, is just a 35-minute light-rail ride or 20-minute drive from downtown. The area is a mecca for high-tech companies, and many Centennial residents work in the nearby Denver Tech Center, where companies like IBM and Oracle have offices.
While Centennial lacks a historic downtown, the five-year-old Streets at Southglenn, an open-air mixed-use development, is a destination for shopping and dining. The outdoor amphitheater at Centennial Center Park is also gaining traction as a small concert venue, and the park's playground and splash pad are routinely packed with families.
A big draw to Centennial is the sought-after Cherry Creek School District, which serves most of the city. Fifteen of its schools nabbed statewide excellence awards last year.