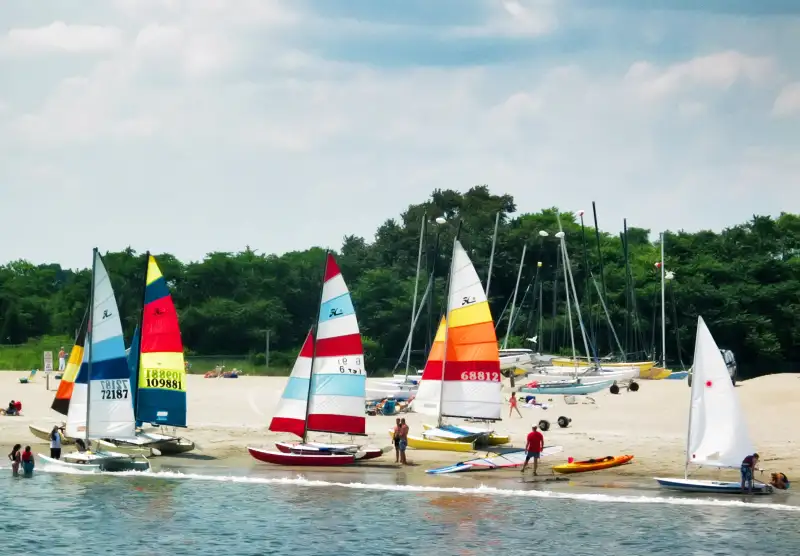 Randall Blake/ Courtesy of the City of Fairfield
About third of Fairfield residents brave the 75-minute commute to New York City via express train during the week. The payoff: weekends in a city with a thriving downtown, lively restaurant scene and five miles of beaches on the Long Island Sound coastline. The schools are among the state's best (the town's two high schools are in the top 25 in the state), and Lake Mohegan is a popular hiking and fresh-water swimming spot. And though home prices have steadily climbed since the recession ended, Fairfield is more affordable relative to neighboring towns in the county.
The commute to NYC got easier in 2012 when a new rail station opened offering plentiful parking, unlike the station in the center of town which has a years-long waiting list. There's also a strong local job market thanks to two locally-based Fortune 500 companies, General Electric and tea-maker R.C. Bigelow.