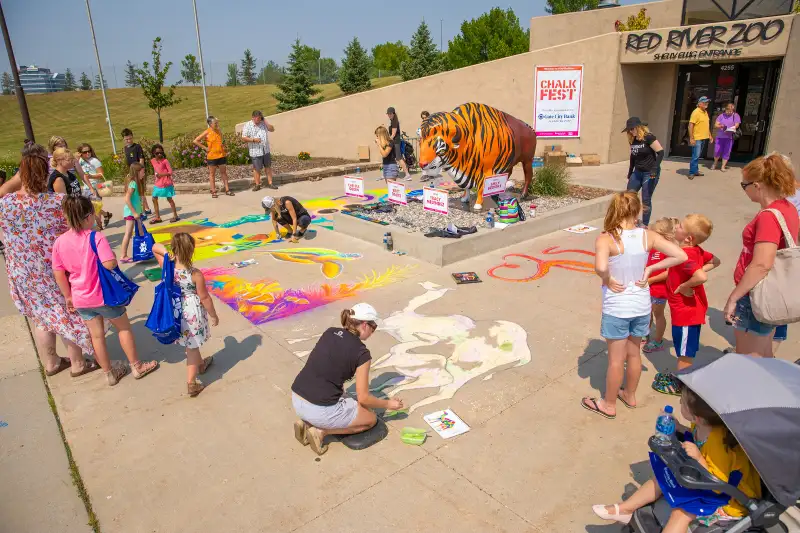 Courtesy of Visit Fargo-Moorhead
Many know the city of Fargo from the 1996 movie and the 2014 television series of the same name, but the city offers a wide variety of historic and cultural attractions, as well as great restaurants, breweries, and coffee shops.
Since their city is located on the border of North Dakota and Minnesota, Fargo residents enjoy a short commute (17 minutes on average) and low unemployment rate in the county (2.3%). Step into the past at the pioneer village and museum at Bonanzaville, which features Fargo's very first home and other historical structures relocated from across the state. There are tons of options for seeing theater and art in town like the Plains Art Museum and Fargo Moorhead Community Theatre.
The majority of dining and drinking spots in Fargo are independently owned, and many are new, too. Locals recommend happy hour at Rustica where one can enjoy half-price pizza and $3 select beers on tap. Stop by the iconic Fargo Theatre, or go to the visitors center to check out the Fargo woodchipper — the actual movie prop from the Coen brothers' film. — Chloe Wilt