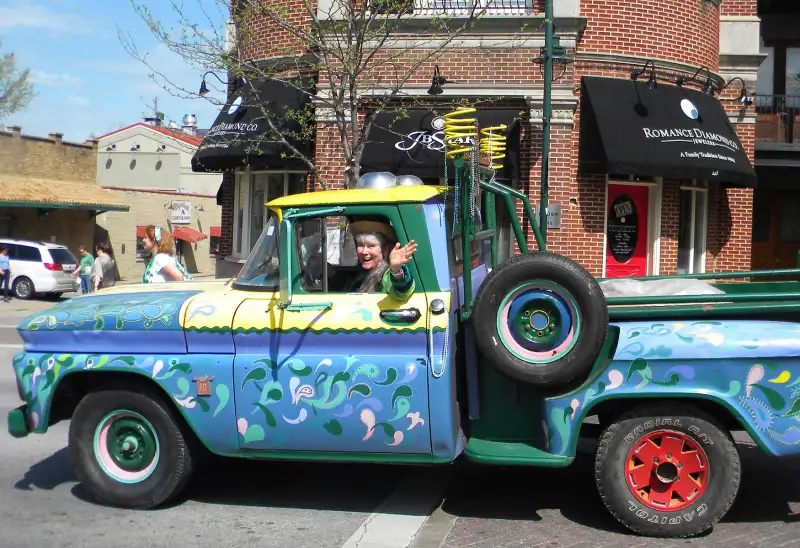 Courtesy of the City of Fayetteville
Nestled in northwest Arkansas's Ozark Mountains, Fayetteville is a combination of thriving business community, college town, and outdoors haven. Town culture and the local economy are deeply entwined with the University of Arkansas, Fayetteville's top employer. Other job opportunities at Walmart's Optical Lab, a Tyson Foods plant, and transportation logistics company J.B. Hunt help keep unemployment at an ultralow 2.7%.
Seven months out of the year, residents can pick up fresh produce at the Fayetteville Farmers' Market, located at the picturesque town square and open three days a week in season. Nearby Dickson Street runs directly to the university campus, and is lined with shops, bars, and restaurants.
Outdoor enthusiasts can explore the area's 35 parks, offering hiking, fishing, and biking along 50 miles of trails and three lakes. The town's lively arts and culture scene includes the 1,200-seat Walton Arts Center, which offers Broadway tours, music, comedy, and other performances. —Gabriela Fernandez