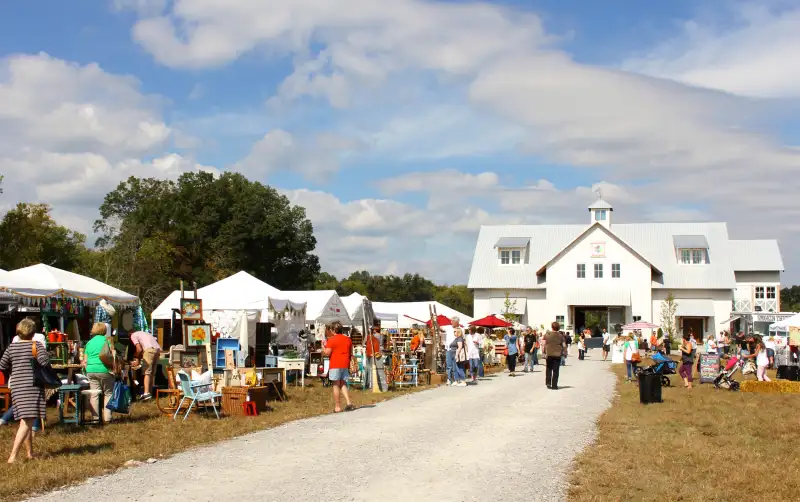 Courtesy of VisitFranklin.com
Charming, historic Franklin draws celebs such as Miley Cyrus, Nicole Kidman and Kenny Chesney, all of whom at one time have called the city home. Regular folks also flock to this Nashville suburb, lured by its abundance of jobs, relatively low cost of living, and top schools: more students here outperform their state peers on standardized reading tests than any other town in our top 50.
Then there's the fun. Adults get their culture fix at the monthly art crawl through the more than 30 galleries and studios downtown; kids head to the indoor obstacle course at Goofballs Family Fun Center or pumpkin-picking at Gentry's Farm. And of course, Nashville's music scene provides entertainment for all ages. Those seeking a lower-key lifestyle settle in nearby Leiper's Fork, a quaint historic village on the outskirts of Franklin, where local laws restrict overdevelopment.