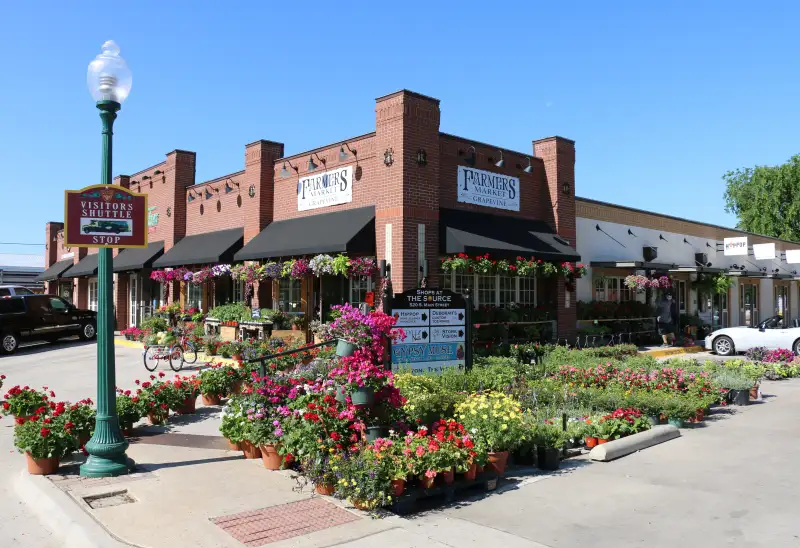 Courtsy of the City of Grapevine
Perched right between Dallas and Fort Worth, Grapevine is a double suburb with a historic atmosphere and an economic engine all its own.
With low unemployment and forecasts of strong job growth, the area is seen as an economic powerhouse. (Median household income is just over $80,000, high for Texas.) DFW International Airport employs a majority of Grapevine residents. GameStop, the world's largest video game retailer, is also headquartered here.
Meanwhile, Grapevine's picturesque historic downtown and its roughly 25 miles of recreation trails make it a place for fun as well. Living up to its name, Grapevine is home to an "urban wine trail" linking its many wineries, as well as the multiday Grapefest wine festival. —Gabriela Fernandez