This Formula Can Help You Figure Out How Much to Save for College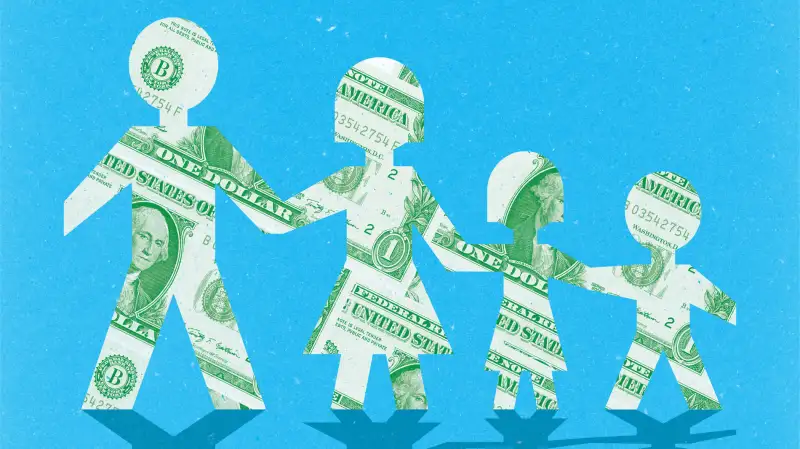 Q: "My husband and I have been saving for our kids' college since they were born. They are now 4 and 6. Our initial plan was to just throw what we could into a savings account, then we moved that money to a 529. We make small monthly contributions, and also contribute some money whenever we get a bonus or they get a birthday gift from grandparents. However, we still don't have a number in mind for what we actually need by the time they start school. How much should we be saving for them each month?" —Ryan Phelan
A: Congratulations for starting the saving process early and taking full advantage of compounding in that 529 account. That's less money you'll have to borrow later.
Now for the bad news: By the time your eldest child enters college, four years at an in-state public school will cost an average $130,000 and a private-school education will run $235,000 if prices continue rising at the rate they have for the last five years.
Check out the new Money College Planner
Footing the full freight will be unrealistic for most folks, especially those like you who have more than one child to put through school. Besides, you should also be saving for your own retirement—since you can't fund that stage of life with loans as you can your kid's education.
Mark Kantrowitz, author of Filing the FAFSA and senior vice president of the Edvisors Network, offers a more reasonable goal: Try to save a third of your kids' expected college costs by the time they're on campus. The next third can come from income (plus grants and scholarships) at the time tuition needs to be paid, and the final third you or your kid can borrow.
The idea is to spread the cost out over time to make that staggering price tag more manageable, says Kantrowitz. You're putting together past income (what you've saved), current income (while the child is in school), and future income (yours or your child's to pay back the loans).
So in your situation, a good goal would be to put away at least $43,000 or $78,000 for your eldest child, depending on whether you're aiming to pay for public or private school.
You can estimate a savings number for your younger child—and anyone else can figure it out for their own kid—by figuring out the full cost of an average college education the year the child was born, since college costs increase by about a factor of three over any 17-year period, says Kantrowitz.
For help translating the big number into what you need to save each month—based on your state, income, children's ages, and current 529 savings—use this 529 college savings planner tool from Savingforcollege.com.
More from Money 101:
Where should I save for college?
How much should I save for college vs. retirement?