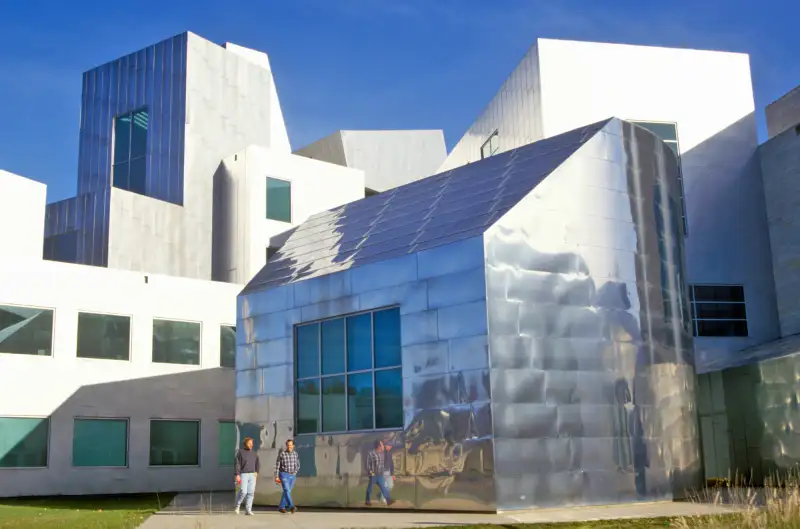 Key Stats:
Population: 71,600
Over 50: 23%
Median home price: $191,000
Unemployment rate: 3.1%
Projected job growth: 4.2%
Pros: Short commutes, diverse employment options
Cons: Cold climate, rowdy college kids, taxes
Why It Won: Iowa City is clearly a business hotspot. The city boasts a 3.1% unemployment rate and added 2,500 jobs last year. What may not be so obvious, though, is how many of these jobs are held by older workers.
The University of Iowa is the largest employer, with more than 16,380 faculty and staff, nearly 30% of whom are 55 and older. Though some employees have spent their careers in higher ed, others have arrangements like that of Neil Quellhorst. After retiring as director of engineering at Rockwell Collins, an aerospace defense firm, Quellhorst, 60, became an adjunct professor at UI's John Pappajohn Entrepreneurial Center. The gig provides "a lot more personal satisfaction" than he got from his corporate career, he says.
Iowa City is also home to many start-ups. Richard Ferguson, 74, found a spot for himself in the tech scene after he left his job as CEO at ACT, the college-readiness assessment firm, in 2010. He's now an adviser to two local startups in the online-education sector. " 'Retired' isn't an accurate term for what I'm doing," says Ferguson, adding, "Iowa City is a great place for people who want to continue to feel intellectually engaged."
What Else Is Great: Residents looking for other ways to get involved will find a wealth of options, from volunteering at the UI REACH program, which serves students with disabilities, to participating in the performing arts community.
The city offers retiree-friendly services like free transportation for seniors, plus plenty of health care options, including UI Hospitals, Mercy Hospital, and the VA Medical Center.
The Downside: Winter is a challenge, obviously. Other resident complaints: noisy UI students and an income tax rate that can hit nearly 9%—though Social Security is not taxed.