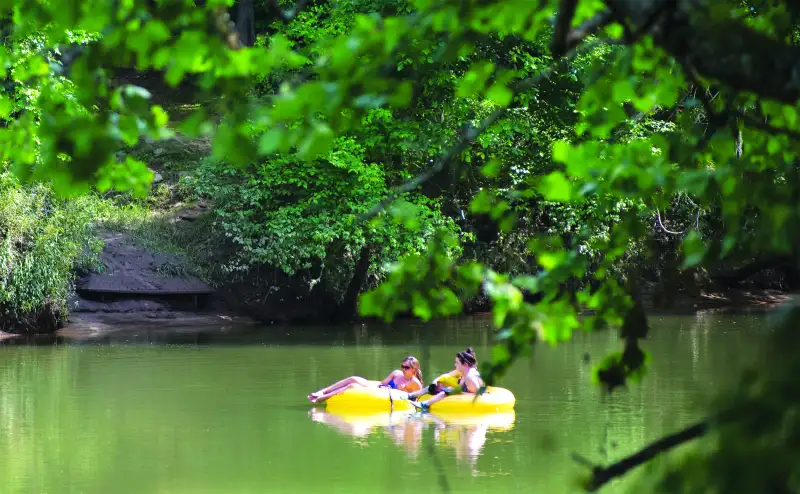 Johns Creek Convention and Visitors Bureau
Atlanta residents seeking strong public schools often wind up in Johns Creek, and no wonder: the numerous accolades their public schools have received include three Federal Blue Ribbon awards, and an average of 88% of graduates of the local high schools attend four-year colleges. Over half of the faculty of Johns Creek's public schools have their Masters degrees and a tenth hold doctorate or specialist degrees. The educational opportunities draws a multicultural population to the town, where more than 20% of residents identified as Asian in the 2010 census, compared to about 3% in the state of Georgia.
Not to say that Johns Creek residents spend all their time hitting the books. On weekends, families head to the nearby Chattahoochee River and corresponding national park, which offers plenty of space for boating, picnicking or going on hikes. And golf fans will be right at home in Johns Creek, where the US Amateur Championship was hosted this summer at the Atlanta Athletic Club.