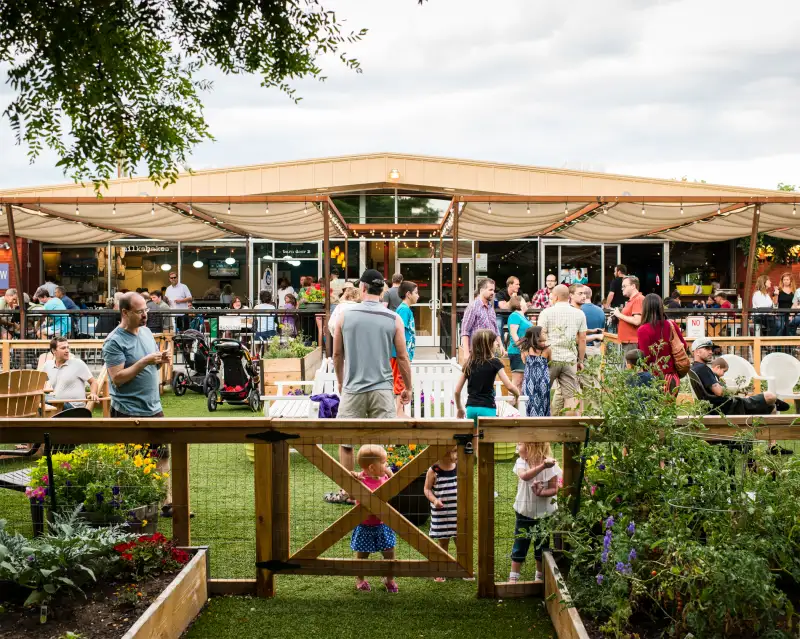 Top 50 rank: 2
Population: 18,924
A two-time no.1, Louisville comes in strong yet again. It's a great place to raise a family, with well-regarded schools and a safe community.
Louisville's housing market has been on the rise since 2008, and its place in the technology-rich Denver-Boulder corridor has kept the job outlook solid, despite recent setbacks like Phillips 66 pulling the plug on a much-anticipated renewable-energy campus.
Locals say the work-life balance in Louisville is hard to beat. Come summer, residents can look forward to weekly events featuring food trucks from local restaurants, beer gardens, live music and much more. Then there's the Colorado sunshine, 1,800 acres of open space, and, of course, the Rocky Mountains, just a 20-minute drive away.
--Pieter Van Noordennen
| | | |
| --- | --- | --- |
| Louisville, CO | | Town stats |
Louisville, CO
| | | |
| --- | --- | --- |
| Median family income (per year) | | $104,321 |
| Job growth % (2010-2012) | | 6.35% |
| Median home price (2012) | | $368,110 |
| Reading test scores (% above/below average) | | 29.8% |
| Math test scores (% above/below average) | | 35.2% |
| Personal crime incidents (per 1,000) | | 1 |
| Property crime incidents (per 1,000) | | 13 |
Financials

Median family income (per year)
$104,321
Family purchasing power (annual, cost-of-living adjusted)
$101,184
Sales tax
8.30%
State income tax rate (highest bracket)
4.63%I
State income tax rate (lowest bracket)
4.63%I
Auto insurance premiums (Average price quotes, for the state)
$1,543
Job growth % (2010-2012)
6.35%
Financials
Housing

Median home price (2012)
$368,110
Average property taxes (

2012)

$2,383
Housing
Education

Colleges, universities and professional schools (within 30 miles)
37
Reading test scores (% above/below state average)
29.8%
Test scores math (% above/below average)
35.2%
% students attending public/private schools (located within town limits)
94.3/5.7
Education
Quality of life

Air quality index* (% of days AQI ranked as good)
71.6%
Personal crime incidents (per 1,000)
1
Property crime incidents (per 1,000)
13
Median commute time (in minutes)
20.0
% population with commute 45 mins. or longer
11.7%
% population walk or bike to work
2.7%
Quality of life
Leisure and culture

Movie theaters (within 15 miles)
23
Restaurants (within 15 miles)
1,886
Bars (within 15 miles)
197
Public golf courses (within 30 miles)
121
Libraries (within 15 miles)
24
Museums (accredited by AAM; within 30 miles)
8
Ski resorts (within 100 miles)
N.A.
Arts funding (Dollars per person of state funds spent on arts)
0.3
Leisure and culture
Weather

Annual rainfall (inches)
15.81
% clear days in the area
67%
High temp in July ° F
87.2°
Low temp in Jan ° F
19.2°
Weather
Meet the neighbors

Median age
40.0
Completed at least some college (% of residents)
86.7%
Married %
54.9%
Divorced %
11.1%
Racial diversity index (100 is national average; higher numbers indicate greater diversity)
38.4
Meet the neighbors