Lynnhurst in Minneapolis, Minnesota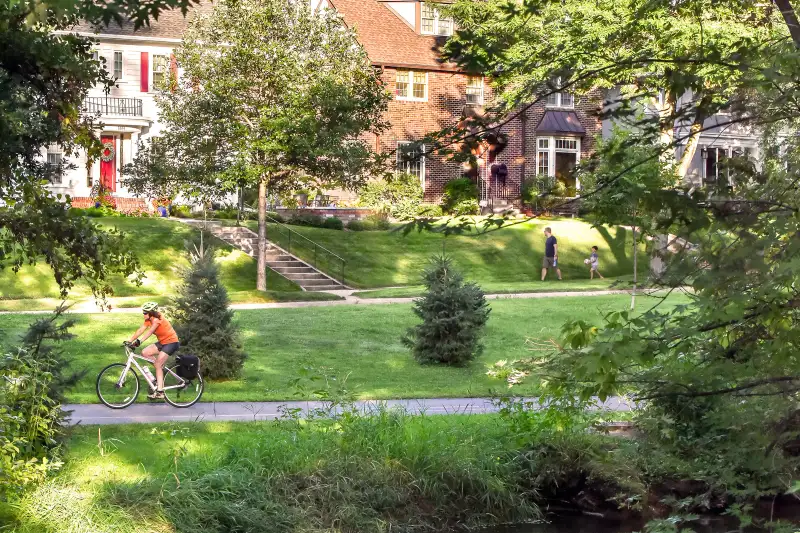 Lynnhurst is a picturesque neighborhood located just off of Lake Harriet in southwest Minneapolis. Minnehaha Creek runs right through the residential area and attracts canoers and kayakers.
If a strong school system is important to you, there are plenty of highly-rated options in the area, and students boast above-average national math and reading scores.
Minneapolis has one of the best park systems in the nation, and is surrounded by stunning rivers and lakes. Long-distance bikers should take advantage of the over 15-mile scenic trail system that circles Lake Harriet and connects to four other lakes in the area. In the summer, residents stroll the scenic pedestrian walkway and swim at Lake Harriet South Beach, and during the freezing winter, they turn to ice fishing, hockey, and snowshoeing. There are a few local restaurants and bars around, but a short 15-minute drive gets you into downtown Minneapolis where the entertainment and job options become endless. — Chloe Wilt