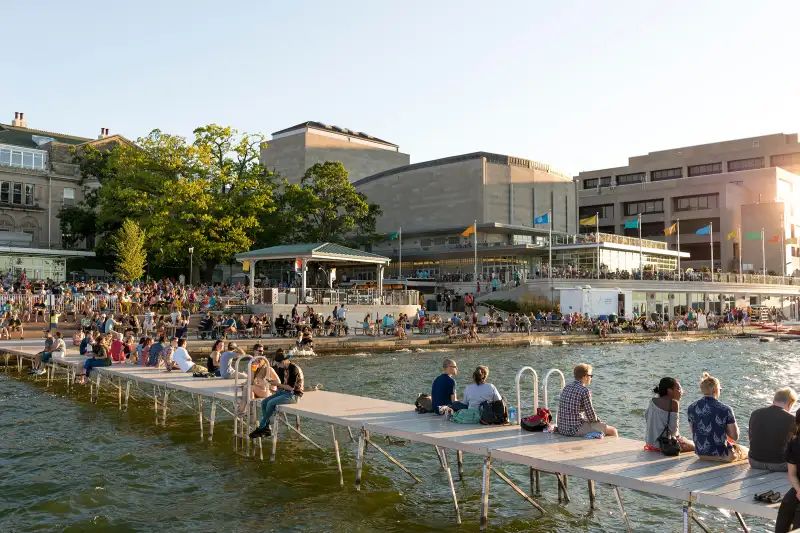 Chris Klinge Photography/Courtesy of Destination Madison
Madison is an affordable and quickly growing city for transplants, welcoming new residents for all sorts of professional and educational opportunities.
As the state capital, Madison has plenty of government jobs. But out-of-towners are drawn to Madison's booming health, information technology, and manufacturing industries, as well as the University of Wisconsin, which employs over 22,000 faculty and staff and opens its doors to 7,000 new students each year. In the last eight years, Madison has seen a 13.6% increase in job growth, and is expected to grow another 5% in the next four years.
Fortunately for students and young professionals, the cost of living in Madison is relatively low. And for those hoping to invest, the cost to buy is reasonable for a city of this size: homeowners spent $175 per square foot in 2018, and the median sales price for single-family residences that year was about $265,891.
Our No. 8 place also scored well in terms of pleasantness. Madison offers short commute times (the average travel time is 21 minutes) and plenty to do, especially during the warmer months. With four nearby lakes — Mendota, Monona, Waubesa, and Wingra — you can easily spend a summer weekend paddle boarding, kayaking, or canoeing. Gear is available to rent for $16 to $35 an hour. Or for a free and scenic afternoon, take advantage of the biking or hiking trails that line the lakes. If an active day off isn't your thing, there's always the option of enjoying a waterside view, like at the university's popular Memorial Union Terrace. — Prachi Bhardwaj