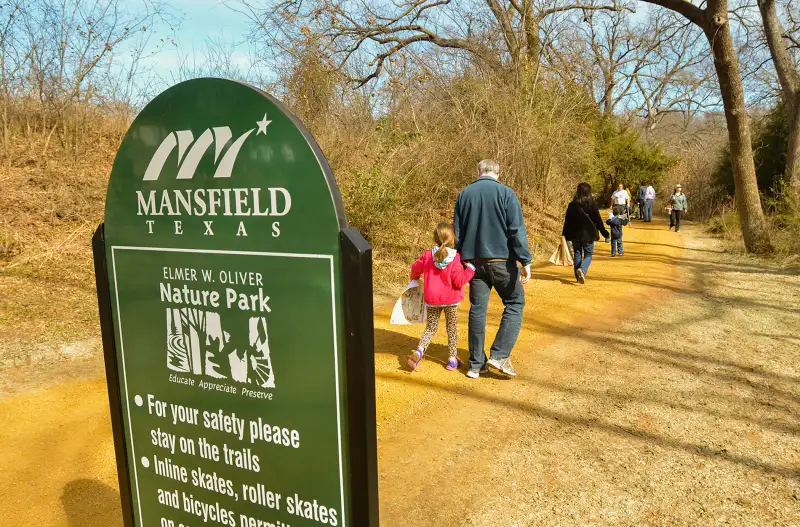 Courtesy of the City of Mansfield
Though officially part of the expanding Dallas-Fort Worth metroplex, Mansfield still has the friendly feel of the wheat-farming community that was settled by pioneers in the 1850s. That makes it an appealing choice for Texas newcomers who want to be close to city jobs (downtown Fort Worth is 30 minutes away during rush hour) but drive home to small-town tranquility. The towns' high-rated schools draw top-notch teachers as well as families, and the high school encourages students to pursue high-powered careers in everything from agriculture to engineering.
Mansfield is also getting its share of the Metroplex's economic boom. The 1,000-employee Methodist medical center is the anchor for a growing healthcare industry in town, and a new hospital wing opens next year. Workers can unwind on the 800 acres of parkland and trails winding through Mansfield, but they have to look elsewhere for retail therapy: the lackluster downtown has few big-name retailers. Fortunately, rehab plans are in the works.