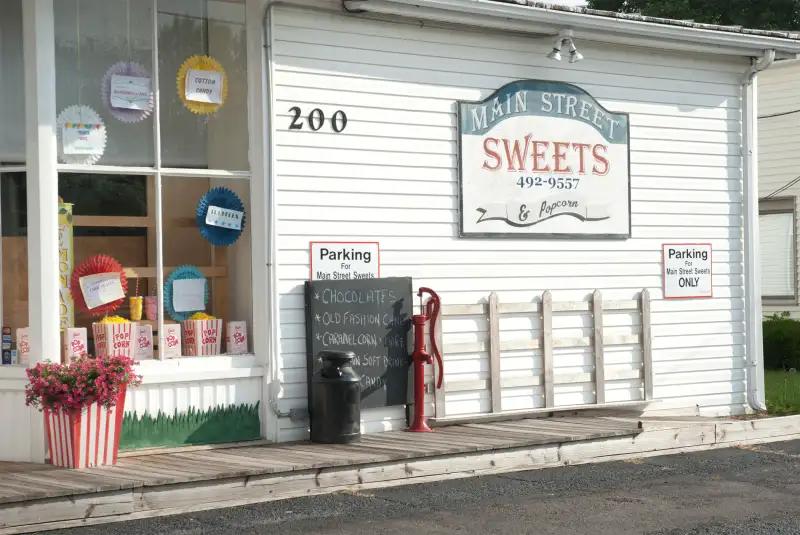 Top 50 rank: 7
Population: 31,761
At the helm is Mayor David Nichols. Formerly CEO of a publicly traded manufacturing company, he has helped bring several new employers to town -- where they join an already impressive list of firms like Procter & Gamble and Mitsubishi.
These jobs, plus proximity to Cincinnati and Dayton, attract a diverse workforce, and the schools are among Ohio's best.
The shopping, on the other hand is less varied. While Mason does have a few non-chain restaurants and shops in town, big-box stores are the norm. --I.S.M.
Mason, OH
Town stats
| | | |
| --- | --- | --- |
| Median family income (per year) | | $95,364 |
| Job growth % (2010-2012) | | 4.90% |
| Median home price (2012) | | $176,500 |
| Reading test scores (% above/below average) | | 21.1% |
| Math test scores (% above/below average) | | 31.4% |
| Personal crime incidents (per 1,000) | | 0 |
| Property crime incidents (per 1,000) | | 14 |
Financials

Median family income (per year)
$95,364
Family purchasing power (annual, cost-of-living adjusted)
$105,177
Sales tax
6.50%
State income tax rate (highest bracket)
5.93%I
State income tax rate (lowest bracket)
0.59%I
Auto insurance premiums (Average price quotes, for the state)
$1,381
Job growth % (2010-2012)
4.90%
Financials
Housing

Median home price (2012)
$176,500
Average property taxes

(2012)

$3,369
Housing
Education

Colleges, universities and professional schools (within 30 miles)
25
Reading test scores (% above/below state average)
21.1%
Test scores math (% above/below average)
31.4%
% students attending public/private schools (located within town limits)
92.2/7.8
Education
Quality of life

Air quality index* (% of days AQI ranked as good)
73.8%
Personal crime incidents (per 1,000)
0
Property crime incidents (per 1,000)
14
Median commute time (in minutes)
21.4
% population with commute 45 mins. or longer
12.2%
% population walk or bike to work
1.0%
Quality of life
Leisure and culture

Movie theaters (within 15 miles)
15
Restaurants (within 15 miles)
1,686
Bars (within 15 miles)
220
Public golf courses (within 30 miles)
150
Libraries (within 15 miles)
39
Museums (accredited by AAM; within 30 miles)
7
Ski resorts (within 100 miles)
N.A.
Arts funding (Dollars per person of state funds spent on arts)
0.4
Leisure and culture
Weather

Annual rainfall (inches)
42.6
% clear days in the area
49%
High temp in July ° F
87.3°
Low temp in Jan ° F
18.9°
Weather
Meet the neighbors

Median age
37.0
Completed at least some college (% of residents)
71.0%
Married %
62.9%
Divorced %
6.8%
Racial diversity index (100 is national average; higher numbers indicate greater diversity)
63.1
Meet the neighbors