Menomonee Falls, Wisconsin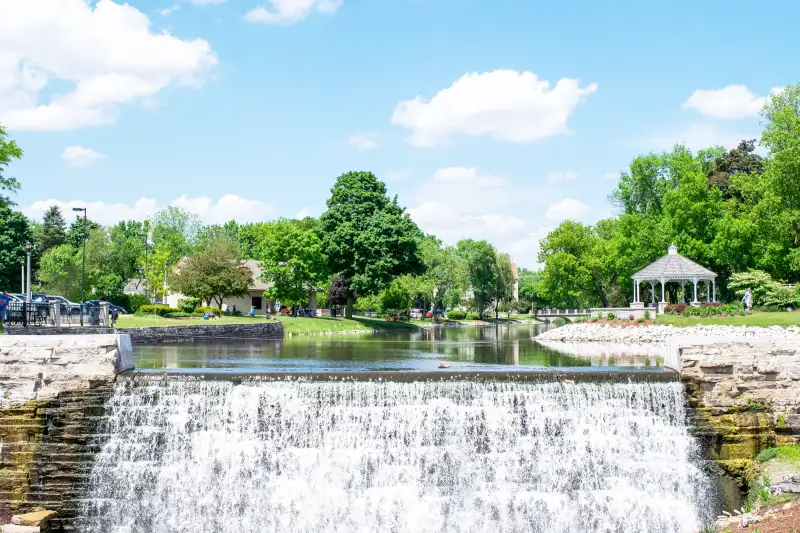 The Falls, as locals call this suburb 30 minutes from Milwaukee, is pleasantly walkable, with a bustling downtown full of shops and restaurants. In the summer, residents can enjoy Wednesday night farmers' markets and weekly summer beer gardens with live music at Mill Pond Park.
Department store Kohl's, which has its headquarters in Menomonee Falls, employs thousands of people in the town and surrounding area. The department store's relative resilience during the pandemic may be why the city — which had an 8% unemployment rate in June — is already starting to see its job market recover.
It's a buyer's market here, and it's still relatively affordable at the city's median income of $83,000. Homes sold for a median $251,000 in the first few months of 2020. But buyers are catching on: Houses are selling six days faster than they were just a year ago and prices are up from two years ago. — Prachi Bhardwaj
[money-bpl-toolkit]