Cut Your Cellphone Bill by $10 or More Per Month in 3 Easy Steps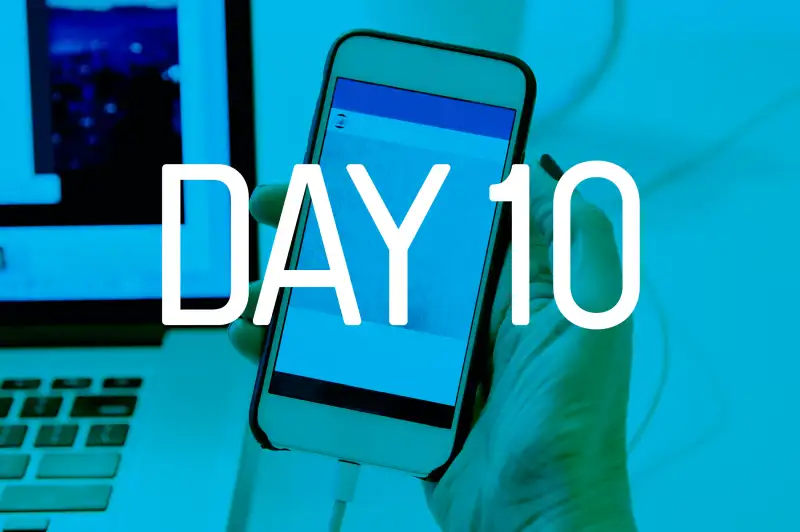 This is Day 10 in the #Money30, a month-long bootcamp for personal finance novices. You can read more about the challenge here, and follow along with us on Twitter, Instagram, or email us at feedback@moneymail.com.
TIME BUDGET: 30 MINUTES
---
Your cellphone can connect you with the world—but the connection doesn't come cheap. One in five Americans on a family smartphone plan pays more than $200 a month for service, and some 23% of smartphone users say they've had to shut off their cell service for at least a short period of time because it was too expensive, according to the Pew Research Center.
If your cellphone service is breaking (or seriously straining) your budget, spend 30 minutes today to see if you can cut your bill by $10 or more, which will put at least $120 back in your pocket this year. Here's how.
Know how much data you're using.
These days, the easiest way to cut your bill is to switch to a plan on the same carrier with a smaller data allotment. But first you have to get a handle on how much data you're using. You should be able to get this information from your cellphone bill. There are also apps that can help you track your usage. Additionally, iPhone users can check their consumption by going to Settings > Cellular > Cellular Data Usage - Current Period. (Note: That will show cellular data usage over the lifetime of your phone, unless you remember to reset your statistics every month, which you can do at the bottom of that screen.)
If you find that you're using less data than you're paying for, switch to a plan with a smaller package. If you're using more than your allotment of data and commonly paying overage fees, either switch to a plan with more data, or try the following tips to reduce your usage.
Cut your consumption.
There are a few things you can do to make sure you're not accidentally burning through more data than you should. On iPhones, prevent your phone from switching to cellular data whenever Wifi service is weak by turning off Wifi assist. If you listen to music on your iPhone, also make sure you've turned off "High Quality on Cellular" in your settings. Also turn off Background App Refresh for apps that use a lot of data.
But unfortunately, using less data will probably require some behavioral changes as well. Remember to switch to Wifi whenever possible. Limit music and video consumption—you can protect yourself from accidental streaming by turning off cellular data entirely for those apps.
Consider other plans.
You may get a better deal if you switch cellphone plans completely. Check Money's Best Cellphone Plans of 2015 for inspiration. When considering plans, be sure your existing phone will be compatible with a new carrier, otherwise you'll have to factor in the cost of a new phone.
Another possibility: Switch from a postpaid plan to a prepaid plan on your current carrier. With a prepaid plan, you pay before you use the service — depending on the plan, you can buy one month's worth of service at a time, or buy set amounts of minutes, texts, and data. Because you pay upfront, you don't need to pass a credit check before you can enroll. Prepaid plans don't always have the same perks as postpaid plans, but you can save a lot. For example, at T-Mobile, 2GB costs $50 a month on a postpaid plan, but you can get 3GB for just $40 on a prepaid plan. Ask if your carrier has a prepaid plan that's similar to the one you already have.
- Kara Brandeisky