Get the Free Medical Care You're Entitled To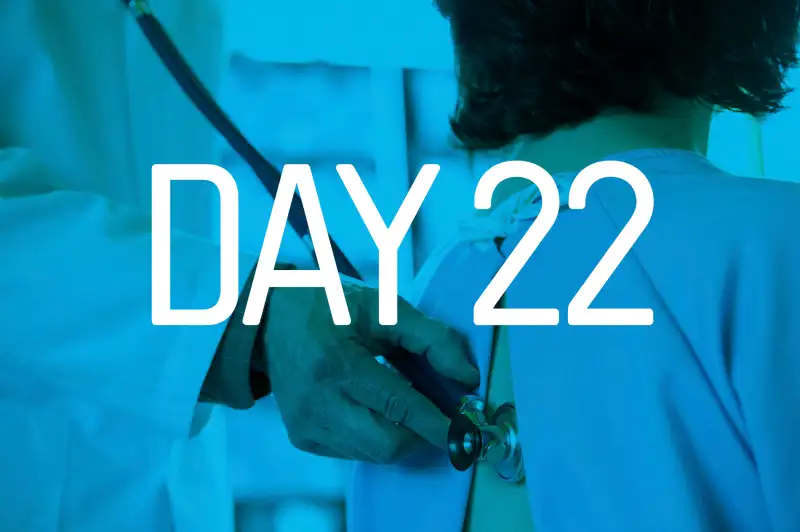 This is the day 22 challenge in the #Money30, a month-long bootcamp for personal finance novices. You can read more about the challenge here, and follow along with us on Twitter, Instagram, or email us at feedback@moneymail.com.
TIME BUDGET: 15 MINUTES
---
Hypochondriacs rejoice: Thanks to Obamacare, you can go to the doctor and leave without a medical bill. The Affordable Care Act has promised all insured Americans a slate of free preventive benefits. Get a simple check-up when you're feeling well, and pay no copay or coinsurance—even if you haven't met your deductible yet. Not only will you pay nothing now, regular preventive care will also save you money in the long run.
Here's what to do:
Find a doctor.
You can only get free preventive services from an in-network provider, so make sure that your doctor takes your insurance. Don't have a doc? Find one on ZocDoc. Put in your plan details, and ZocDoc will show you in-network doctors. You can book an appointment with one of them right from the app.
Claim your freebies.
Everyone is entitled to free basic vaccines (including the flu shot) and free screenings for high blood pressure, depression, alcohol misuse and obesity. Women's free annual physical includes a cervical cancer screening and certain STI screenings and counseling. Women can also get a prescription for free birth control. Pregnant women should get additional free screenings. You may be entitled to other free services — like mammograms, colonoscopies, and screenings for conditions like diabetes, high cholesterol, Hepatitis C, and lung cancer — based on your age and other risk factors.
Don't get overcharged.
The catch: Only some specific preventive services are guaranteed free to you. If your doctor conducts other tests — or if a screening uncovers a more serious issue — you might need to pay for treatment. Tell your doctor you're there for the free preventive care. "Where folks get tripped up is when they go for a screening and also tell the doctor, 'I have this back pain,'" Nate Purpura, a spokesman for eHealth, told Money for an article in the January/February issue. "The minute you deviate from preventive care, you've entered a different type of medical visit."
—Kara Brandeisky
Have a question, comment, or suggestion? Email us at feedback@moneymail.com.