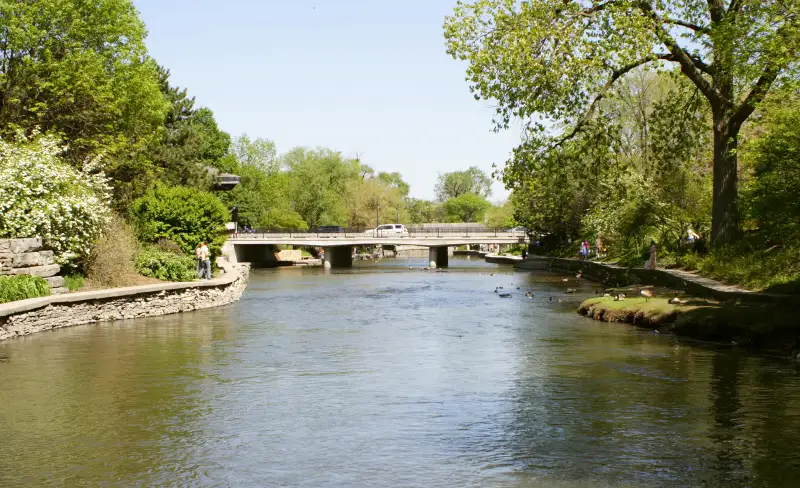 Naperville, a regular on Money's Best Places to Live list, consistently draws families for its highly rated schools and safe neighborhoods. Yet unlike many Chicago suburbs, a vibrant downtown also gives Naperville a cosmopolitan feel. People run or stroll along the four-mile long brick Riverwalk, which hugs the DuPage River that runs through downtown. The pedestrian-friendly city center has more than 50 restaurants (pizza lovers will find both wood-fired varieties and Chicago's signature deep-dish style on offer), as well as art galleries, boutiques and live music clubs.
Many residents do the 30-minute train commute into Chicago but local jobs are plentiful too: Naperville is located on the Illinois I-88 technology and research corridor and home to major companies like ConAgra and OfficeMax.
The big complaint around Naperville? Traffic. Rush hour can be brutal, and you can find yourself suddenly sitting in gridlock at any time of day.