Winner: Northfield, Minnesota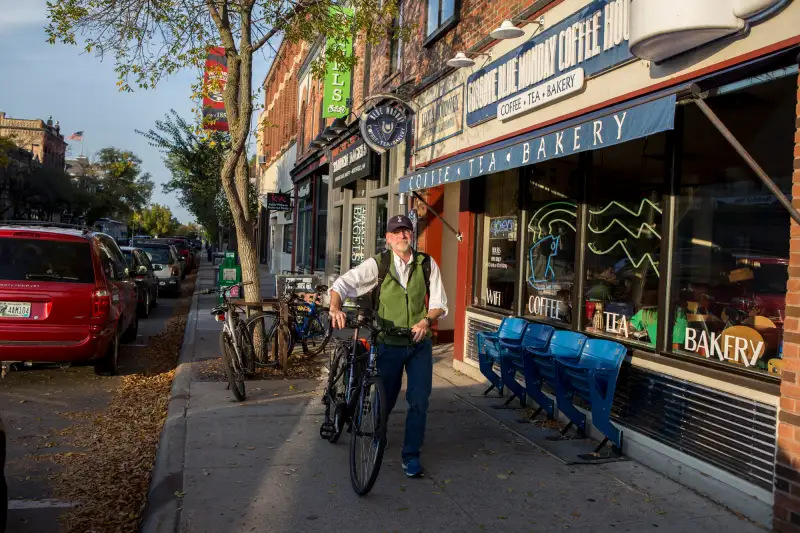 Key Stats:
Population: 20,600
Over 50: 29%
Median home price: $200,450
City parks: 33
Miles to the Mayo Clinic: 55
Pros: College town perks, low cost of living
Cons: Relatively high taxes, long winters
Why It Won: This little town 45 minutes south of Minneapolis packs a surprising punch: It's home to two colleges, an active retiree community, beautiful countryside, and the mix of affordability and economic growth that characterizes much of the Twin Cities region.
When Rhoda and Dan Van Tassel told their friends in California that they were retiring to Northfield, they got plenty of shocked reactions. But Rhoda, 71, a former professor of art history at Palomar College, and Dan, 74, who taught
literature at California State University at San Marcos, never doubted that they were getting the better end of the deal. "We left the freeways, congestion, expenses, and subdivisions of Southern California in favor of four seasons and small-town America," says Dan.
What Else Is Great: Northfield's Carleton College and St. Olaf College give the area a lively college-town feel and provide access to continuing-ed classes, lecturers, travel pro- grams, and more. St. Olaf has a particularly impressive slate of per- forming arts, with two bands, two orchestras, dance, theater, and eight choral groups, including the renowned St. Olaf Choir.
The Northfield Senior Center is a major draw, with more than 1,500 members and a range of classes, workshops, and trips. Northfield has several big community events, including the Defeat of Jesse James Days. This quirky celebra- tion features a re- enactment of an
1876 attempted bank robbery by the James gang, which was thwarted by residents.
Despite its appeal, Northfield maintains a low cost of living and a reasonably priced real estate market: "We sold our house
in California, got rid of our mortgage, and found a fine home for half the price," says Dan Van Tassel.
The Downside: Northfield, too, has frosty winters. Also, Minnesota's income tax tops out at 9.85% and includes some Social Security income.