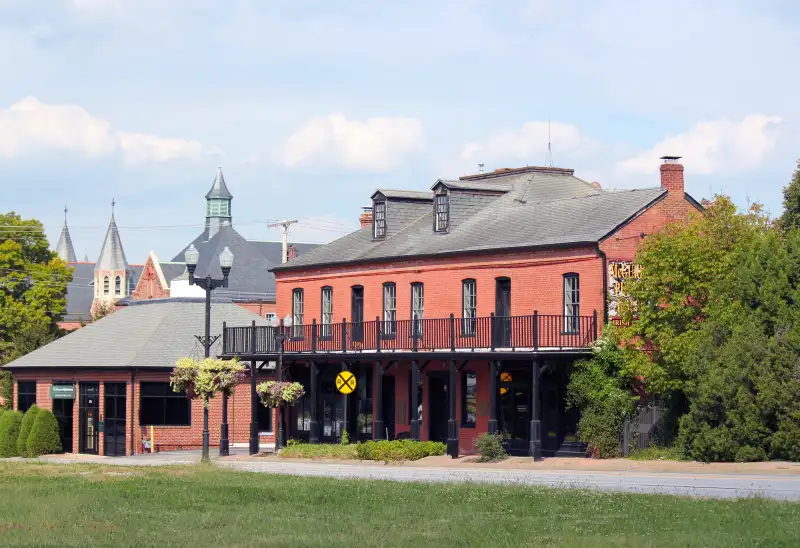 Courtesy of the City of O'Fallon
Launched as a railroad depot in 1856, this small city was named after John O'Fallon, president of the North Missouri Railroad. Located just 35 miles northwest of St. Louis, the fast-growing city has become one of Missouri's largest municipalities, with a population that has more than quadrupled since 1990.
The influx of newcomers—not to mention major employers such as CitiMortgage, MasterCard, and Allianz Global Risks US—has helped boost the city's historic downtown area, and given rise to new community and sports centers. More than 450 acres of parks are located throughout the city, offering countless other recreational activities. Baseball fans can follow the River City Rascals, a Frontier League team that plays at CarShield Field.
O'Fallon has low crime risk, good public schools, and modest housing prices. It also delivers a year-round schedule of family-friendly festivals and events, which include the springtime Founders' Day & Garden Expo, the July Fourth Heritage & Freedom Fest, the country-style Fall Fest, and the holiday Celebration of Lights. The city also runs the Jammin' Concert Series in the park with top regional bands, as well as a new summertime favorite: the Food Truck Frenzy. —Sergei Klebnikov