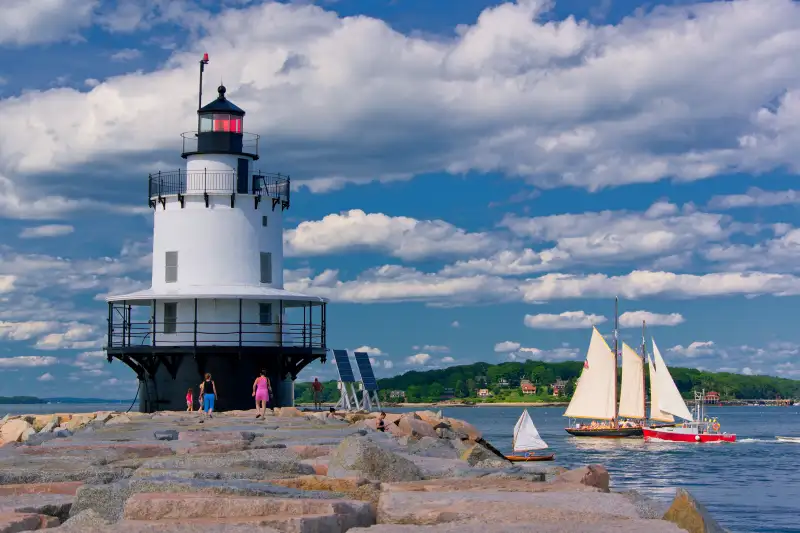 Cynthia Farr-Weinfeld/Visit Portland
Perched on a peninsula jutting into the Atlantic Ocean is the eclectic seacoast city of Portland, Maine. Not only does the working waterfront downtown district have a strong boating and fishing community, but there's also an abundance of small local businesses, restaurants, art galleries, and theaters.
The 67,000-strong city blooms during the summer months when millions of tourists pass through the greater Portland area. As an economically sound city, there is no shortage of job opportunities, from working on the water at the fishing or transit ports, or at one of the fast-growing companies in health care, tech, and professional industries. The unemployment rate is only 2.7% and the surrounding county saw a healthy 10.4% job growth between 2010 and 2018.
Portland seamlessly blends modern companies in the software and tech industries with centuries-long history and architecture. The coastal town offers easy access to various islands through the Casco Bay Ferry. As for food, it'd be a mistake to miss out on the famous Maine lobsters and oysters; local favorites are Portland Lobster Co. and Duckfat. — Chloe Wilt