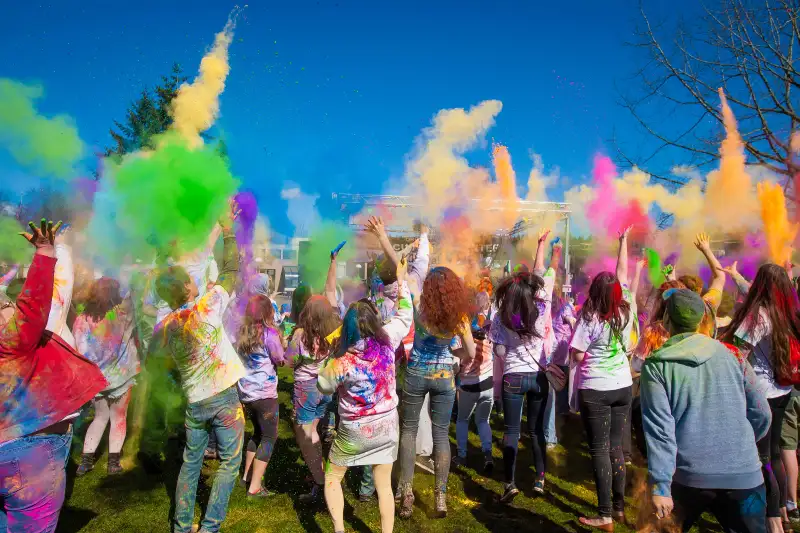 Byron Dazey/Courtesy of Redmond
Every day, nearly 40,000 Microsoft employees report to the tech giant's headquarters in Redmond for work. Luckily for them, and also the employees from Nintendo, AT&T, Honeywell, and other companies with a heavy Redmond presence, they don't have to go far to find a great place to live.
The Seattle suburb on the northern shore of Lake Sammamish is especially attractive to families, with access to excellent schools (the graduation rate is 92% and students consistently perform well on standardized tests), an abundance of shops and restaurants, and a tranquil location that makes it easy to get away from it all. Residents can spend their days paddling through Lake Sammamish in a kayak, going rock climbing at the nearby Marymoor Park, or celebrating with their neighbors at Derby Days, a summer carnival that celebrated its 79th year in July. Redmond's close proximity to Seattle is a boon, too: Washington's largest city is only 15 miles away by car, or about 50 minutes using public transportation.
Redmond's large share of high-paying jobs — the city's median household income is slightly over $120,000 — does mean homes are on the pricier end of the spectrum. The average home sold for $763,628 in 2018. That said, if Redmond winds up being the place for you, you won't be alone if you decide to lease, since 43% of Redmond's housing stock is occupied by renters, according to Synergos Technologies, which provides demographic statistics for Money's analysis. — Shaina Mishkin