The Secret to Retiring Richer Than You Actually Are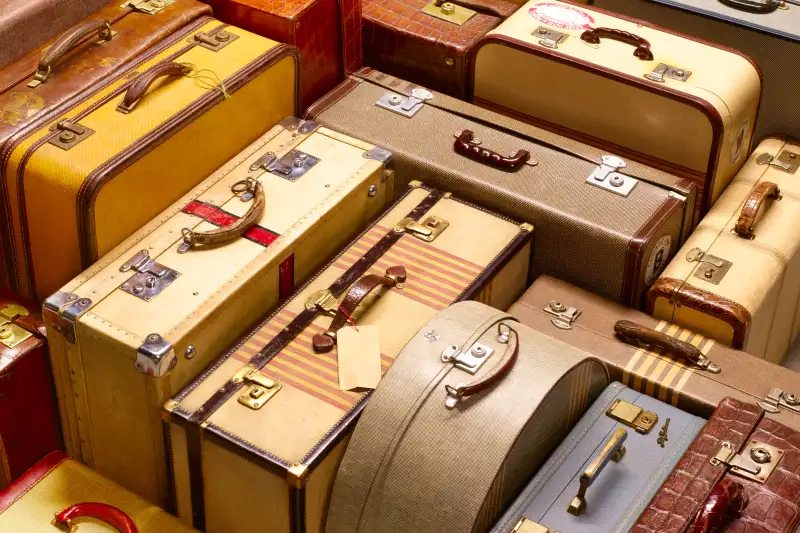 Peter Dazeley—Getty Images
You said you'd travel more often when you finally quit work. But how about staying in vacation mode? Kicking back and relaxing in another country might be a smart money move. In a four-part Retire Abroad series, we'll help you figure out whether you're a candidate for retirement outside the country, point you in the direction of your ideal destination, and get you started thinking about the logistics. Today: How to know if retiring abroad is right for you.
A year ago, empty-nesters Bob Hawkins, 64, and Rose Alcantara, 56, were living in Fairfield, Calif., and spending more than $6,000 a month to do so. Some $2,500 of that was going to the mortgage on a 3,200-square-foot, five-bedroom home that the two of them rattled around in. Says Hawkins: "A lot of money was going out for a life we barely wanted to sustain anymore."
He had recently retired from a 40-year career as a writer and editor in the newspaper business. And Alcantara was eager to step back from 13-hour days as an in-demand Pilates instructor. They were ready for a change, so they decided to make a 180-degree turn.
Today the couple pay $1,100 a month to rent a two-bedroom condo with what Hawkins calls a "million-dollar Caribbean view" in Ambergris Caye, an island off mainland Belize. They have traded the three cars they had stateside for two bicycles and a golf cart—all that's needed to get around Ambergris Caye. "Bottom line, we're spending easily half of what we were in the States, and in return we have our lives back," says Hawkins.
The benefits of going abroad for your retirement, as Hawkins and Alcantara can attest, go beyond feeding your sense of adventure and your fantasies of trading the working grind for paradise. Leaving the U.S. can make a lot of financial sense too. If you settle somewhere less expensive than you live today, you can significantly extend the life of your nest egg—even if you stay for only five or 10 years before returning to the U.S., says Kathleen Peddicord, author of How to Retire Overseas.
And let's be clear, this is not about penny pinching. "If you have $2,000 to $2,500 a month to spend, you will be among the wealthy in many countries," says Peddicord.
Meanwhile, the mechanics of pulling off an expat adventure have never been easier. The web is overflowing with destination information and "I did it" blogs (Hawkins has one). Online financial management makes it easy to leave your money safely stateside. Skype and FaceTime help you stay connected with loved ones back home. Moreover, you can get to some of the best international retirement spots—hint: Latin America—faster than you can fly coast to coast.
No wonder more retirees are leaving the country. Last year 380,000 Social Security beneficiaries had their benefits sent to a foreign address, a 50% increase from 10 years ago. Countless others opt to have their checks deposited in U.S. accounts or aren't yet drawing their benefits.
Intrigued? The first step is to figure out if you're suited to a retirement outside the country. Here are some ways to tell.
Determine Your "Expatability"
Before you start scoping out destinations, job one is to "profile yourself ruthlessly," advises Dan Pres­cher, an editor at International Living, which provides resources to Americans who are considering a move abroad. You have to make a careful appraisal of whether you have the disposition to thrive as an expat and what your priorities are.
Test your mettle. Would your friends describe you as ready for anything? "Successful expats aren't looking for America Lite at half the price," says Prescher, who is also a co-author of The International Living Guide to Retiring Overseas on a Budget. "They are eager and willing to immerse themselves in a different culture. What makes this really work is a sense of adventure."
In other words, rather than comparing the laws and customs of their new homes to what they are used to in America, happy retiree expats embrace the change.
That definitely describes Jonathan Look Jr., 55. Since retiring from his job as an air-traffic controller in Houston in 2011, he has by design moved to a new country every 12 months. (So far he has lived in Mexico, Thailand, Cambodia, and Laos.) Even if you plan to settle down in a single place, Look says, you'd better have a passion for living abroad. "That's the most important quality you need," adds Look, who is blogging about his experience at LifePart2.com. "Not an interest, not a curiosity, not a fancy, but a passionate desire. Without the desire, even slight inconveniences will feel like major obstacles."
Devise your must-have list. If you're still game after a self-analysis, the next step is figuring out what you most want a destination to deliver. Make yourself a chart with the following categories along the top: must-have, would be great, not an issue. Then, along the left, list important considerations, which may include the following: quality health care, low cost of living, being able to get by with English, sizable American community, direct flights back home, city vibe or country quiet, ability to live without a car, and reliable and fast wireless access.
You might also think about what characteristics are deal breakers. When Susan and Craig Korthase, both 59, were ready to leave Milwaukee and their demanding careers in 2011, they were focused on their must-not-haves as much as their must-haves. "We wanted to avoid political unrest or violence, we resist a highly stratified society, and we are religious agnostics," says Susan. "And we knew we didn't want bugs in the house and monkeys outside our door." They have happily settled in Cascais, Portugal, a seaside town 20 minutes from Lisbon.
Tomorrow: Find Your Perfect Place