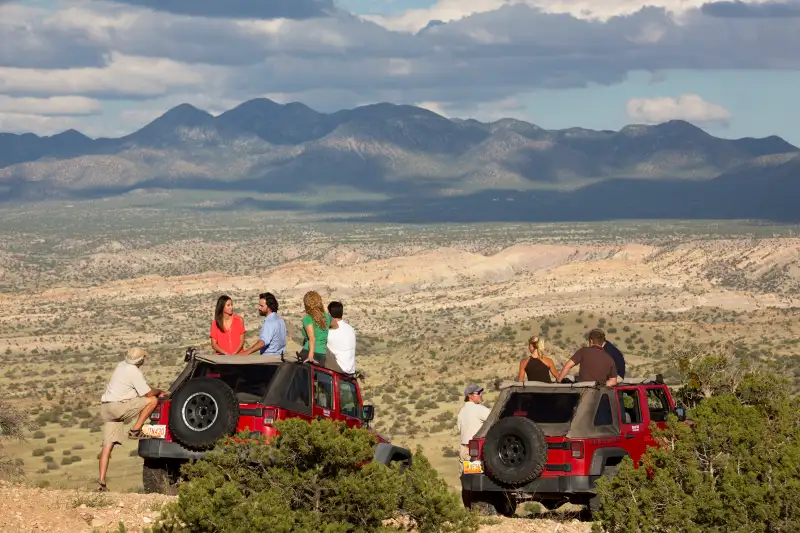 Sandoval County Tourism Alliance
Perched on the bank of the Rio Grande, this fast-growing town 15 miles north of Albuquerque boasts views of the pink-tinted Sandia Mountains (Sandia is spanish for watermelon) to the east.
Within the city limits, there are nearly 50 parks, three outdoor pools and miles of hiking and biking trails. A Park Above, the newest of Rio Rancho's parks, is full of colorful mosaics, a toddler-friendly splash park and playgrounds designed for children with special needs.
The city was incorporated in 1981, after chipmaker Intel broke ground on a research and development facility that now employs 1,800 people. Between 2010 and 2019, Rio Rancho's population grew more than 13% to 99,000. New Mexico grew less than 2% over the same period. At $65,000, the city's median household income is also high for the state. — Samantha Sharf
[money-bpl-toolkit]