When to Start Saving for Retirement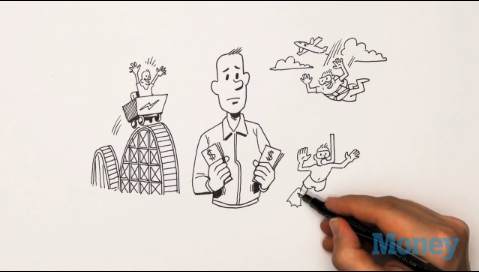 When you're young, it's often hard to save enough to cover rent, groceries, and a night out with friends, let alone put aside additional funds that you can't touch for another 40 years. But according to financial planner David Mendels, that's one of the most important financial lessons twentysomethings need to learn.
"One of the most common financial mistakes people make is not thinking enough of their retirement," Mendels tells Money. "The biggest impact you can make is the savings you make at an early age."
Saving for retirement at a young age can net you twice as much as saving years down the road, thanks to the magic of compound returns. If you invest $5,000 a year for 10 years, starting when you're 25, that could be more than $1.5 million by the time you retire. If you start at 35 and keep investing, you'll (probably) never reach that figure. Start young!
Read Next: 3 Investing Misconceptions That Can Undermine Your Retirement