The No-Sweat Way to Protect Yourself From Financial Disaster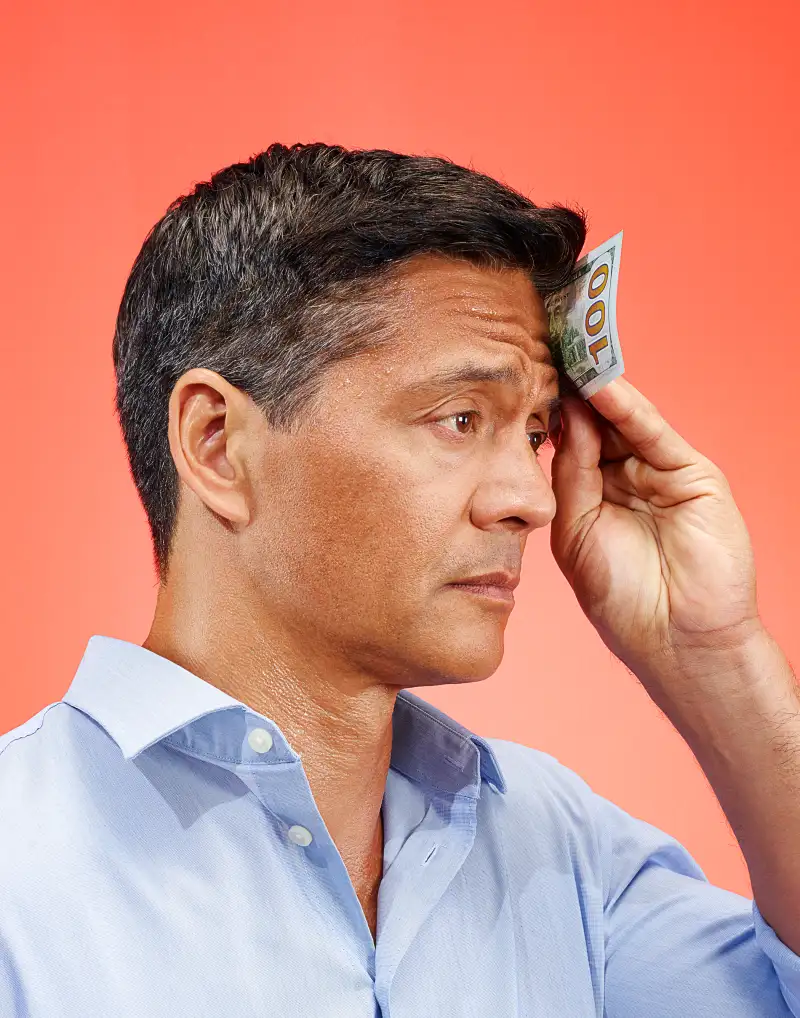 That nagging feeling that a bit of bad luck—a medical emergency or a layoff—could derail your finances is widely shared. A new survey from the American Psychological Association found that 54% of people rated paying for unexpected expenses a very or somewhat significant source of stress. And people across the income spectrum tend to be underprepared. A Pew Charitable Trusts analysis finds middle-income households typically have the equivalent of 20 days of income to tap, and even high earners have just 52 days. Building a bigger rainy-day fund may feel like a daunting task, given all your expenses and savings goals, but you can start by breaking it down into manageable chunks.
Do It One Essential Expense at a Time
Aim to cover three months of one regular bill, like your mortgage, suggests RBC Wealth Management financial adviser Darla Kashian. Then move on to three months of utilities, then car payments, and so on. This approach gives you the satisfaction of crossing one more potential problem off your list. Once you've hit three months of all essentials, make your new goal doubling your account to get to six months. Why so long? "When things get rough, your emergency fund enables you to make good choices, where you don't have to rush into a job you don't want or dip into a credit card," says Certified Financial Planner Board consumer advocate Eleanor Blayney.
Get It Out of Your Hands
Looking at your budget may help you find places to trim, but for big savings goals it may be easier and more sustainable to simply stash money away with each pay-check, just as you do with your 401(k), and live on what's left. Set up automatic deposits to a separate account just for your emergency money. Any employer that offers direct paycheck deposit can allow you to split the money between multiple accounts. Many banks will also allow you to give your accounts a nickname to match your goal—make this one "emergency" or even "Don't touch this!" as a little extra reminder of how important this fund is for you.
Make It a Little Bit Inconvenient
To add another speed bump between you and your cash stash, consider opening an account at a bank other than the one you use for your everyday money. Ally, one of Money's Best Bank picks, has a high-yield savings account that doesn't include a debit card or checking. You can get the money with an online transfer to your regular bank, which takes two to three business days, but it won't feel available for impulse buys. Ally also pays interest of 0.99% a year—not huge but better than you probably get on your checking.
Deploy Your Windfalls
It hurts less to save dollars you never felt that you had in the first place. Commit a portion of any raises or tax refunds to this account. If you use a workplace flexible spending account for health care or transit, knock some of those reimbursements into your emergency fund too.
Put Your Roth IRA on Double Duty
You can also use a Roth IRA as a kind of Plan B emergency fund. Subject to income limits, you can save up to $5,500 if you're under 50, or $6,500 if you're older. Since you've paid tax on money that goes to a Roth, you can take out contributions without penalty. (You still face a 10% penalty on withdrawing earnings from investments before age 59½.) If you never use the money, great—you've gotten a start on retirement. However, for as long as you lean on Roth money for a rainy day, keep that portion in something conservative.
Adapted from "Never Worry About Money Again," by Carla Fried, Ian Salisbury, and Taylor Tepper, which appeared in the August 2015 issue of Money magazine.