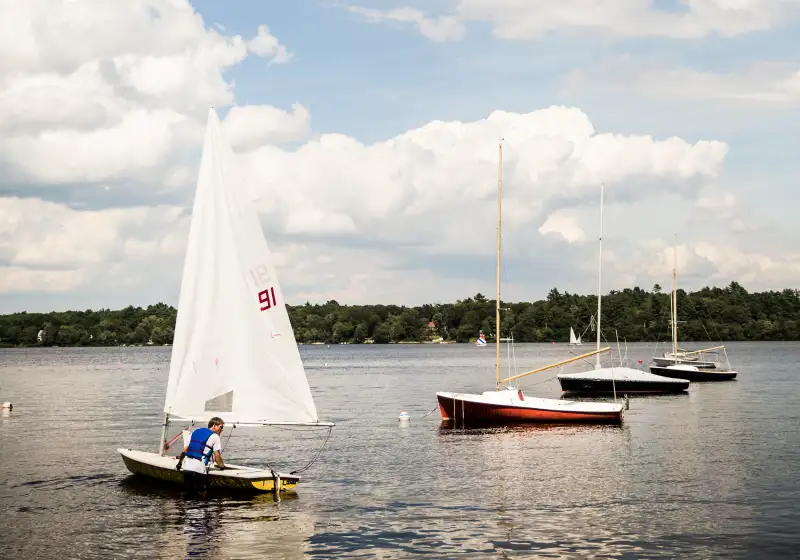 | | |
| --- | --- |
| AT A GLANCE | |
| Population | 18,178 |
| Median Income | $125,805 |
| Job Growth | 5.4% |
| Median Home Price | $450,856 |
| Property Tax | $8,664 |
The number of people who live in Sharon hasn't varied much in the past decade. But the town's growing ethnic and religious diversity has changed the face of this onetime summer resort. Home to nine churches, seven synagogues, and one of New England's largest mosques, the small-town melting pot has a burgeoning Chinese, Indian, and Pakistani population, as well as the state's highest proportion of residents of Russian descent.
So many newcomers could make for a fractious mix, but the people of Sharon have embraced the work of community building. "It's important not only to recognize and appreciate the diversity, but to learn how we can come together and engage when we don't know each other," says Beth Hoke, board president of the Sharon Pluralism Network. The coalition of community groups conducts workshops for residents and town workers and has developed an "awareness protocol" to educate people about the different customs and practices of neighbors.
What's bringing all these far-flung folks to Sharon? Terrific schools, for one. The high school is among the top 10 in the state; two-thirds of students take AP exams. That was the main draw for Gang Xu, 40, who works for an insurance company, and Feixue Tang, 39, an actuary. They moved here this year from Rhode Island with their two young sons. "We knew there was a great public school system. That was the No. 1 factor for us," says Xu.
They also liked that compared with closer-in Boston burbs, Sharon offered larger, newer homes for the same money. With an average three-bedroom listing price of $540,000 and relatively high property taxes, housing here is by no means cheap. But as residents see it, you get what you pay for, including a strategic location between large job hubs in Boston and Providence, about 30 minutes away by train, and access to the Route 128 tech corridor.
You don't have to travel far for outdoor recreation either, such as hiking at the 2,000-acre Moose Hill Wildlife Sanctuary or swimming and boating in 353-acre Lake Massapoag. Farmland rings the edges of town, making it convenient to stock up on fresh produce at Ward's Berry Farm or enjoy a cone at Crescent Ridge Dairy Bar, hailed by Food & Wine as one of the best ice cream spots in America. -- Adam Bluestein