Should You Cosign for Your Kid's College Loans?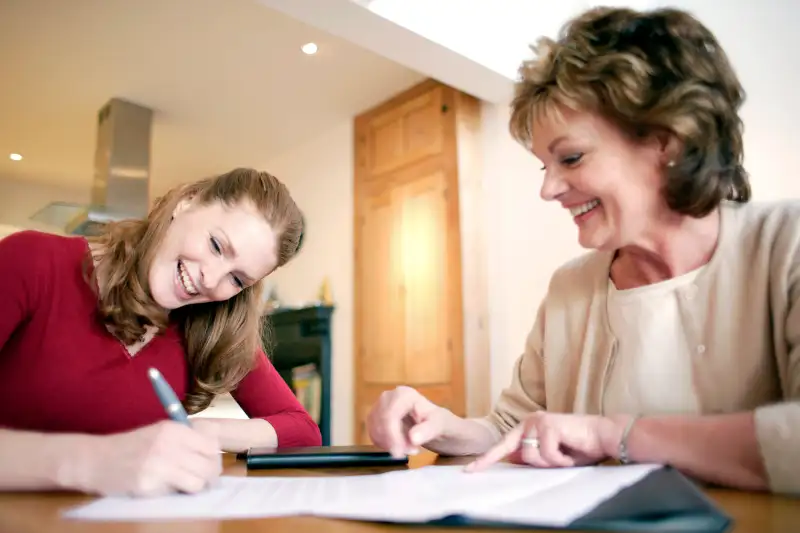 It isn't easy to get a loan when you're young and have a low or nonexistent credit score—a situation faced by many college students. So if students need to take out private loans for college, they usually have to ask their parents to cosign for them.
If you're a parent, should you do it?
Maybe, but only if you know exactly what you're getting yourself into and if you're reasonably certain that your child will be able to handle the loan payments when they come due.
"The parent should be financially, mentally, and emotionally prepared to pay back the loan in the case of non-payment, regardless of the situation," says Jeff Jones, a certified financial planner with Longview Financial Advisors in Huntsville, Ala. "If the parent's financial situation can't accommodate the full loan, then cosigning should not be considered."
That isn't always an easy conversation, of course.
"Saying no to your children can be difficult at times but if the loan (or non-repayment of it) puts your own financial future at risk then you must say no," Jones says.
He adds, "When everything goes as planned and the child pays back the loan in full, there isn't much of a story to tell. When it goes wrong, and the parent has to pay back that loan, relationships are put at risk."
Another risk to bear in mind is that your financial situation could change for the worse between the time you sign and the day you have to start repaying. You might, for example, lose your job, face costly medical bills, or find yourself forced into retirement years earlier than you'd planned.

You can't necessarily assume that your child will be in a financial position to make the payments, either. But one way or another, the lender will want its money and probably come knocking.
"It's not like the child is the primary borrower and the institution will go after the child first and then the co-signer is on the hook later," notes Michael Garry, a financial planner in Newtown, Pa. "The cosigner is on the hook immediately—and the scary thing is that they often don't know when the child misses that first or second or third payment. Some of the damage is done before the cosigner even knows about it."
Graduates who are having difficulty making their student loan payments do have a number of options. In the case of federal student loans, which don't require a cosigner, they may be able to sign up for a repayment plan that ties their loan payments to their discretionary income. With private loans, they may be able to refinance at a more attractive rate; they can also refinance federal loans, but they will be giving up some consumer protections, such as the ability to enroll in an income-based repayment plan and the possibility of having the remainder of the loan being forgiven if they work for a certain number if years in a public service job.

NEWSLETTER: COLLEGE_PLANNERSign up for COLLEGE_PLANNER and more View Sample
Parents who cosign may also have an option to end their obligation after their child has made a certain consecutive number of on-time payments and passed a credit check, if the loan contract allows it. But while this process, called "cosigner release," has been advertised by many lenders, the Consumer Financial Protection Bureau (CFPB) notes, it has proved disappointing in practice. According to a 2015 CFPB report, more than 90% of people who applied for cosigner release were rejected by their lenders.