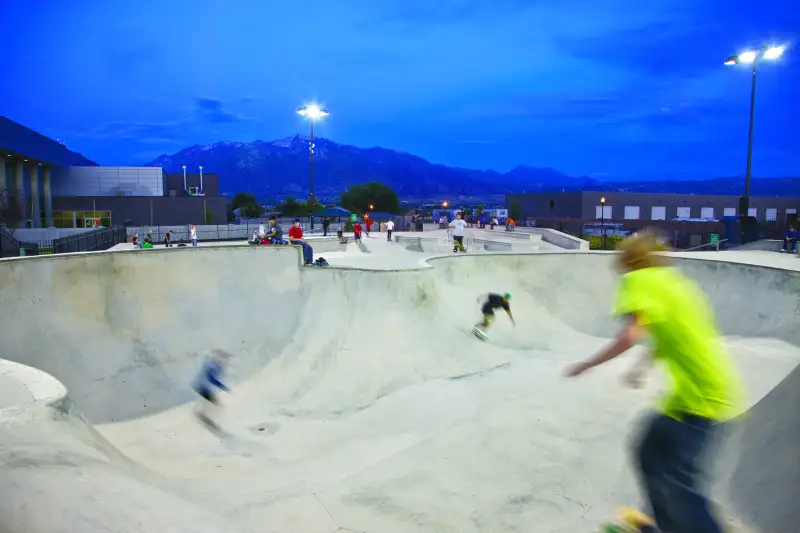 Courtesy of the City of South Jordan
A suburb of Salt Lake City, South Jordan was the third fastest-growing large city in the country last year. Daybreak, a master-planned community on the far west side of town, has ballooned to about 13,000 residents during its 10-year existence, and construction is still booming. Buyers can get more house for their money here than in central Salt Lake, and a light rail helps ease commutes to the city. Daybreak also offers energy-efficient homes, a pocket of shops and restaurants and many parks. Shopping is plentiful throughout South Jordan (locals are thrilled that Costco opened in August), and violent crime is practically nonexistent.
South Jordan is more than just a bedroom community, though. Merit Medical System is headquartered here, and Intermountain Healthcare added nearly 600 jobs this past summer.
While the Mormon Church is prominent here – there's a temple on either side of town – locals say the rapid growth is bringing more diverse mix of newcomers.