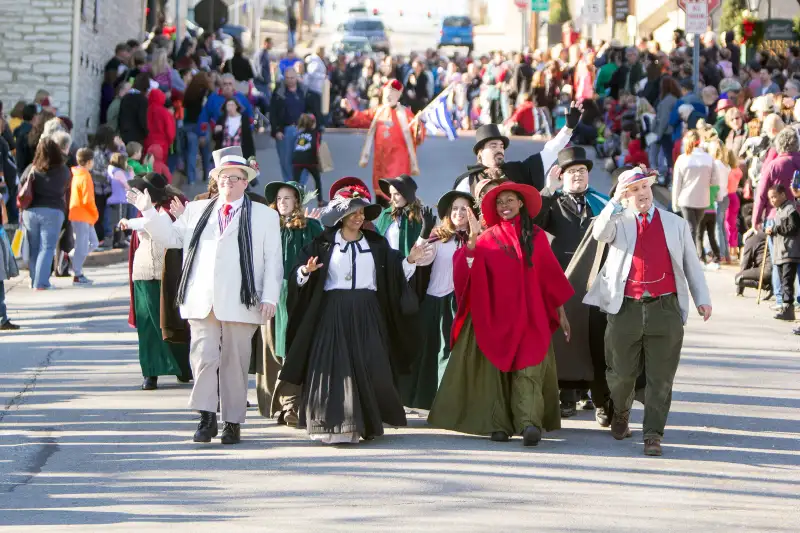 Jenna Dosch Photography—Greater St. Charles Convention & Visitors Bureau
The first state capitol of Missouri, St. Charles today is a popular suburb of St. Louis, boasting a distinguished history and treasured river heritage. History buffs know St. Charles as the site of a Lewis & Clark encampment, home to Daniel Boone, and origin of Boone's Lick Trail.
Today, the people of St. Charles appreciate their city as a nice place to raise kids, with great schools, little crime, and reasonably priced homes. Main Street and the riverfront serve as a focal point for the local community; the historic district features numerous restored buildings that house restaurants, businesses, and specialty stores.
St. Charles also hosts several yearly celebrations: The 'Christmas Traditions Festival' starts after Thanksgiving and is one of the nation's largest Christmas festivals, and the 'Festival of the Little Hills,' related to the Lewis & Clark expedition, is one of the most popular craft fairs in America. — Sergei Klebnikov