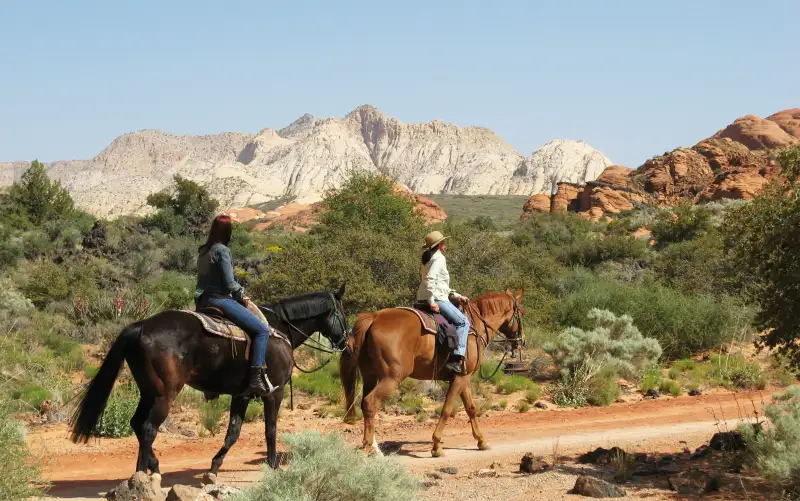 Courtesy of St George CVB
Stunning red-rock cliffs frame this sunny metropolis, which is located midway between Las Vegas and Salt Lake City. Dry summers, mild winters, and short commutes add up to an overall ease-of-living score higher than any other place in the top 50.
Terrific weather and low cost—the median home price is just over $200,000—has attracted many retirees to St. George. But top employers such as SkyWest Airlines also draw folks still in their working years. St George's population has grown 50% since the turn of the century, and the downtown is now peppered with new cafes, shops, and upscale restaurants, plus historic buildings that date back as far as the 1860s.
Not surprisingly, the region is also a hotbed for outdoor adventures. There are several award-winning golf courses in town, and Zion National Park is less than an hour away.